The ink was barely dry on Qatar's decision to ban alcohol from World Cup stadiums when a knowledgeable insider in Doha was asked why it was happening now, just 48 hours before the tournament's big kick-off. His answer was succinct. "It's deliberately screwing you over to the west."
Of course it was. Yes, the Qataris wanted to ensure that fans of all nations, faiths and creeds felt comfortable at matches – and that wouldn't have been the case if some were drunk or disrespectful. And yes, Qatar is still a conservative Muslim country, where alcohol is foreign to the culture. But that was as true on December 2, 2010, the day it won the right to host the World Cup, as it is today.
So to break your promises and policies so late in the day should be seen for what it is: a show of strength and an almighty two fingers up to your critics.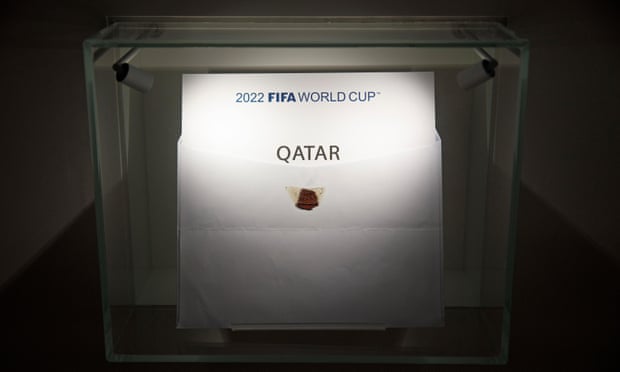 But as another well-connected football consultant said, Friday's decision is part of a significant shift in attitude among the Qataris.
"For years, they seemed contrite and humbled amid questions about their record," he said. "But now that the World Cup is so imminent, their attitude has changed. Geopolitics around energy and the West's increased need for gas during the war in Ukraine make them think they are immune. And if someone attacks them, they immediately fight back."
Take LGBTQ+ rights. For years, Western reporters and human rights groups have criticized Qatar's track record. For years it stuck to giving vague assurances that everyone would be welcome. Then this month, Qatar's World Cup ambassador, Khalid Salman, called homosexuality a "damage to the mind" and warned gay fans they would "have to accept our rules". That's some adjustment.
Meanwhile, when the Sunday Times suggested that Qatar was using private investigators to target journalists, he did not allow it. Instead he threatened legal action "to ensure those responsible are held accountable".
Qatar also believes that it has made significant progress on labor rights, which has largely been ignored by the Western media, which continues to focus on the negative. This further fueled his anger and frustration.
Yet in recent days, Qatar has also sent a more inflammatory message: that many criticisms of its human rights are based on Western racism or a misguided sense of Western superiority.
That message is largely wrong. And it's misplaced. But day by day it is getting stronger.
As Qatar's labor minister, Ali bin Samikh al-Marri, said this week: "They don't want to allow a small country, an Arab country, an Islamic country, to host the World Cup."
He added: "Some politicians and some media in Western countries have lost their moral and professional motive in attacking Qatar."
That message was conveyed by the local media. When a few people in the Western press questioned whether the Indian-born fans of England, Brazil and Argentina were "fake fans", Doha News was quick to play the racism card.
Meanwhile, the state-run Qatar News Agency enthusiastically endorsed the official position, noting that: "His Excellency pointed out that the false smear campaign crossed all boundaries in its attempt to discredit Qatar, the latest of which was the claim that World Cup organizers used fake fans who they receive money to attend matches."
What makes Qatar's behavior more incredible is that usually in the build-up to the World Cup, the Fifa show takes over. Rules are put in place to ensure things are done a certain way and that brands such as Budweiser, which pay $75m (£63m), are heavily promoted. Not here. Not now.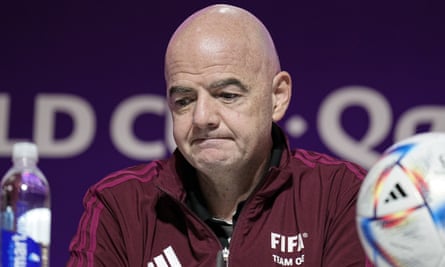 Instead, Fifa president Gianni Infantino will spend Saturday morning answering questions about whether his organization will face a major lawsuit, ensuring the story will continue for another 24 hours.
But this story is not about whether beer should be sold in stadiums. In truth, if the Qataris had decided to ban it many years ago, the problem would have been solved a long time ago. It is about moving the goalposts and worrying uncertainties.
For years there has been talk of finding a middle ground between Qatar's conservative culture, doing its best to accommodate the 1.2 million expected visitors; a perfectly reasonable attitude. But after this, how do we know other guarantees won't be dropped over the next month as well? After all, if the Qataris are willing to ignore the wishes of Fifa and its main sponsors, who could be next?
Can LGBTQ+ fans really believe they won't be reprimanded for holding hands? Will England fans struggle with a minor cultural misunderstanding, despite Qatar's claims of a patient and relaxed approach?
At least one thing became clear. This World Cup will not only be played on the field of Qatar, but also according to its rules.