FIFA has confirmed that just 48 hours before the start of the tournament in Qatar, alcohol will be banned for World Cup fans. The news that it will not be sold in or around the stadiums was confirmed by FIFA in a brief statement Friday afternoon.
"Following discussions between host country authorities and FIFA, it has been decided to focus alcoholic beverage sales on the FIFA Fans Festival, other fan destinations and licensed venues, and to remove beer outlets around Qatar's 2022 World Cup stadiums.
"The sale of Bud Zero, which will continue to go on sale at all Qatar's World Cup stadiums, has no impact."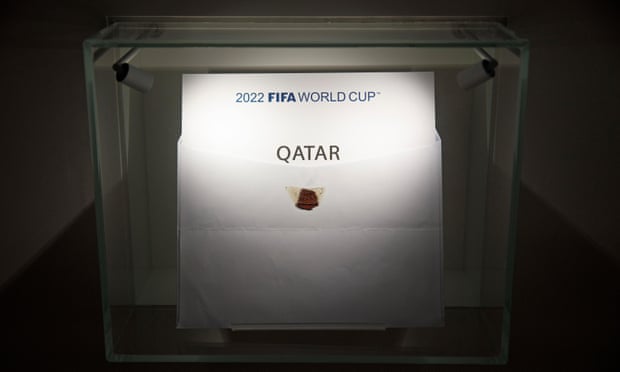 "The tournament organizers appreciate AB InBev's understanding and continued support for our shared commitment to address everyone during the Fifa World Cup Qatar 2022."
However, football's governing body will be watching over their shoulders nervously at the prospect of taking legal action against Budweiser, who has a $75m (£63m) sponsorship deal with Fifa and will likely view it as a major breach of contract.
Since the news was deleted just before it became official, the US beer brand has said in a tweet: "Well, that's weird…"
The sale of alcohol is tightly controlled in Qatar, a conservative Muslim country, but organizers promised that alcohol would be available in match halls and fan zones, as well as reasonably priced.
But he has now decided that alcohol will only be found in the hospitality boxes at matches, where the cheapest suites cost around £20,000 per match, and in some fan zones after 7pm, where it will cost around £12 for 500ml of Budweiser.
The Guardian understands that the decision was made after the Qataris, as the host nation, decided that everyone in World Cup stadiums should feel comfortable – and that wouldn't be the case if fans were seen drinking alcohol or getting drunk.
For them, this is a tournament with a lot of fans from Gulf and Asian countries, where drinking alcohol is not part of the culture. And while there are some non-alcoholic fan zones in Doha, it's hard to escape people drinking in a stadium.
However, it is unclear why they made this decision now and not within 12 years of qualifying to host the World Cup. Until recently, organizers had always said they would find a middle ground between the tastes of Western fans and Qatar's conservative culture.
This message was most recently echoed by the High Committee's head of communications, Fatma al-Nuaimi, who said: "When it comes to alcohol, even without alcohol, it's part of our hospitality culture. There will be designated areas where drinks will be served, especially in the supporters' zones. So where fans gather It will be there, but obviously not on the streets."
The association's official fan guide also states that "ticket holders will have access to Budweiser, Budweiser Zero and Coca-Cola products within the stadium perimeter for at least three hours before and one hour after games."
The news was met with frustration by the Football Fans' Association, which questioned whether the Qataris could now be trusted with their other promises.
"Some fans like beer at the game, some don't, but the real issue is a last-minute U-turn that addresses a broader issue – the lack of communication and clarity from the organizing committee to fans," a spokesperson said.
"If they suddenly change their minds on the matter without any explanation, fans will have understandable concerns about whether they will deliver on their other promises regarding housing, transportation or cultural issues."