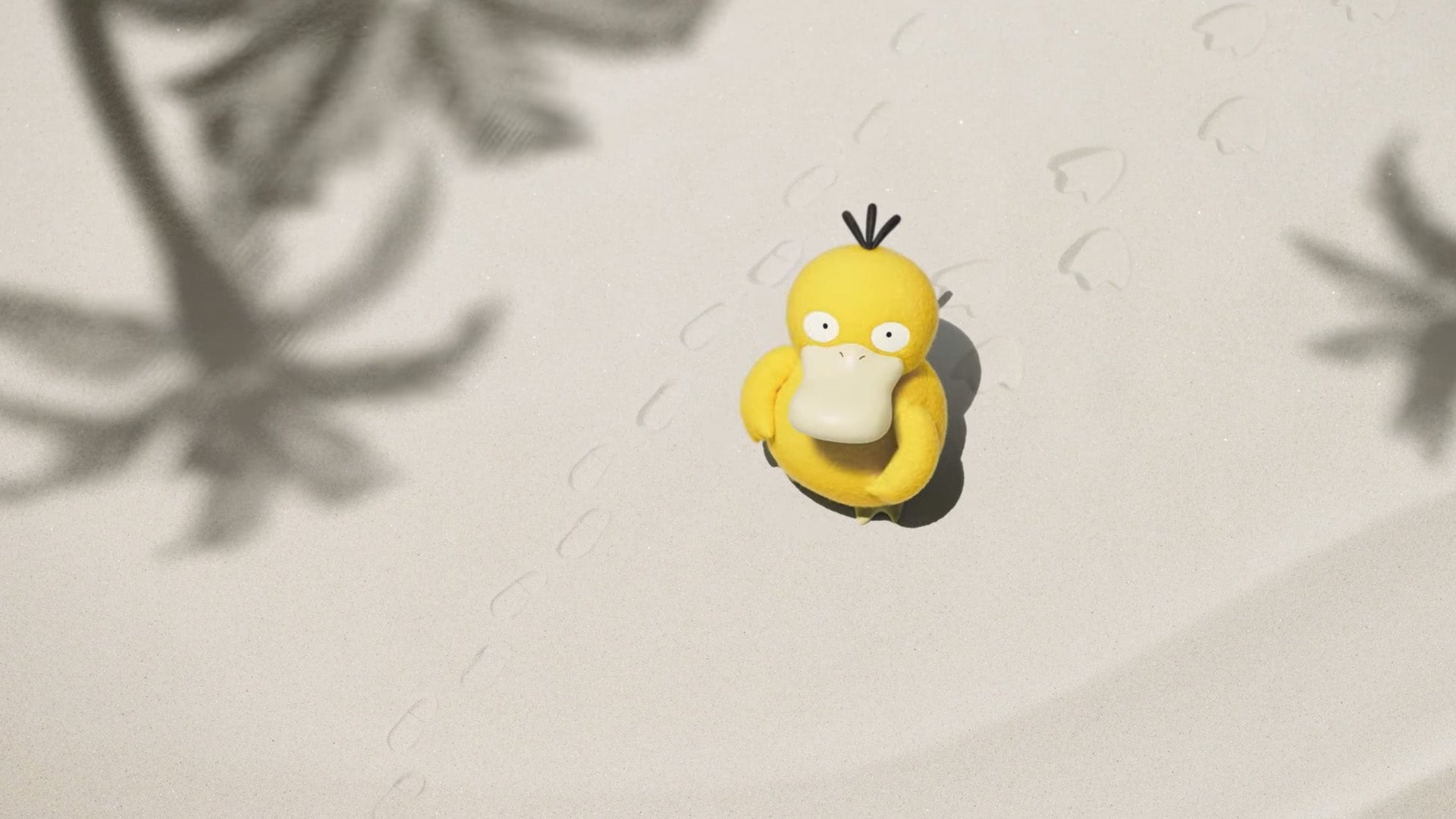 The Pokemon Company and Netflix are teaming up to develop a stop-motion series, as well as other unannounced projects.
A new series based around the world of Pokemon called The Pokemon Concierge was announced at today's Pokemon Presents. Produced by Dwarf Studios, best known for other Netflix series Rilakkuma and Kaoru, the entire show will be animated in stop motion. During the presentation of the gifts, a very short teaser was shown showing a little Psyduck rolling on the beach. Not much, but the little he has shown looks pretty great so far!
Presented by Netflix VP of Content, APAC Minyoung Kim, the show follows the titular concierge, a young woman named Haru, and her experiences with the various Pokemon who visit her at the Pokemon Resort. We haven't revealed much else about the show, and we don't have a release date yet, so stay tuned for more on that.
Of course, Pokemon Presents had plenty of other news from the world of Pokemon. For starters, after nearly four years of waiting, Pokemon Sleep has finally been re-opened, and is actually due out this year. Unsurprisingly, the app is designed to track your sleep schedule, and you'll be able to meet different Pokemon depending on how you sleep.
Nor will you be surprised to hear that there is there is also DLC for Pokemon Scarlet and Violet. The DLC consists of two parts, collectively titled The Hidden Treasure of Area Zero. Part one, The Teal Mask, is due out sometime in the fall and takes you on a school trip to a new area, while part two, The Indigo Disk, makes you an exchange student who wants to focus more on fighting than the first part.