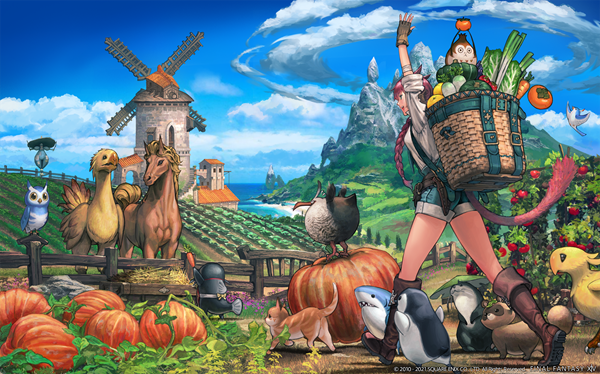 Phil Spencer wants you to know that Microsoft has "not given up" on porting Final Fantasy 14, which is currently only available on Sony consoles, to Xbox.
It's been three years since Spencer first mentioned plans to bring the fan-favorite MMO Square Enix to Xbox, and while there has been no change, Spencer has made a "commitment" that the company is still trying to make it happen.
"Hahaha, I said so," he laughed when Game Watch asked if he remembered talking about it back in 2019.
"Of course we haven't given up yet," he added, according to Google Translate, to our VGC buddies and my Japanese Duolingo. "This is a commitment from Microsoft and Square Enix to game fans, and we will continue to coordinate."
Just last year, Final Fantasy 14 director Naoki Yoshida said he was "confident" the MMO would eventually make its way to Xbox.
"I'm embarrassed to say the same thing every time, but we are still in talks with Microsoft, and I feel that our conversations are taking place in a positive tone," Yoshida said at the time.
Xbox boss Phil Spencer also recently shared his thoughts on the feud between Microsoft and Sony over obstructing the Activision takeover.
When asked if Microsoft was ready to go beyond its recently announced promise to keep Call of Duty on the PlayStation for a few more years and possibly promise it would stay on the PlayStation forever, Spencer said that he thought Xbox would "continue to send Call of Duty to PlayStation and other places."