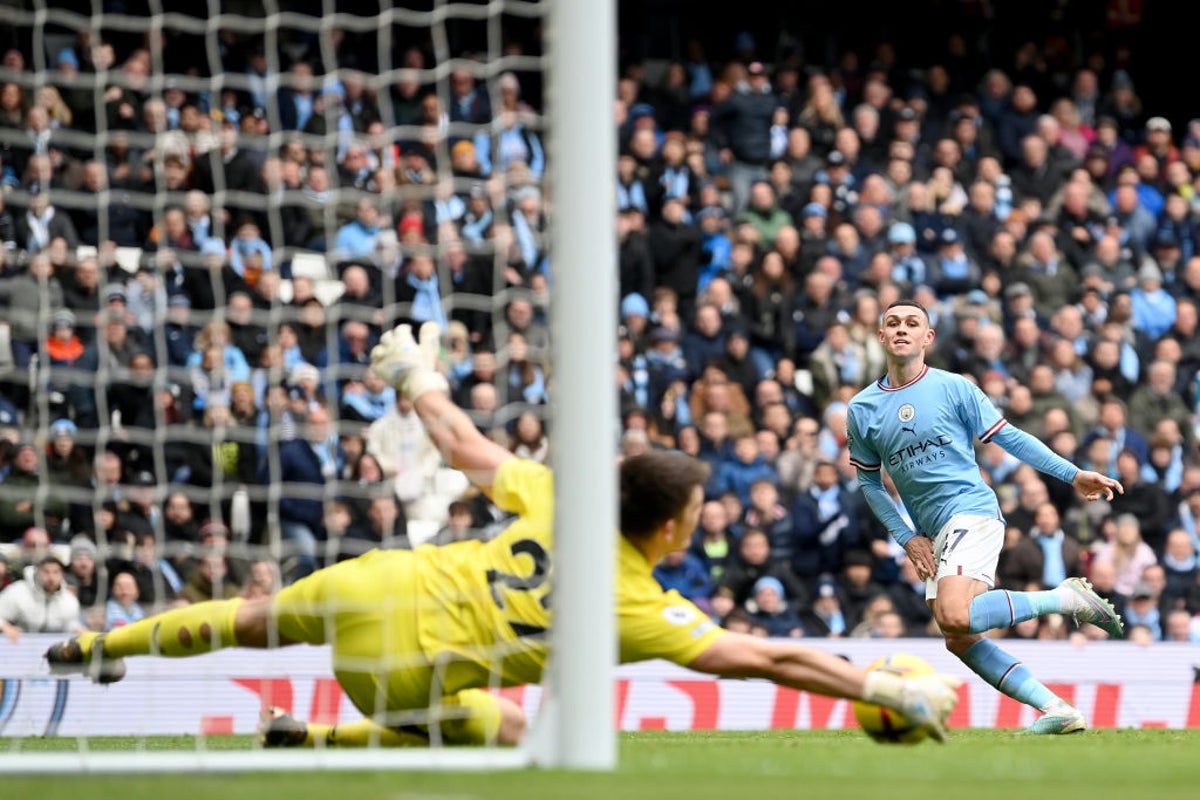 Phil Foden After what he called one of the worst periods of his career, he now believes he is back to his best self and feels that he has shown his maturity and taken his game to the next level.
This Manchester City The winger has scored four goals in his last three games, including the opening. On Saturday they beat Newcastle 2-0however he was blocked due to injury and was struggling to get into the team before then.
Foden, who had a foot problem aggravated in January's loss to the Manchester derby, was only able to play three of City's first 13 games since the World Cup.
The British international said: "I feel sharp right now – I'm doing my best. I feel like I'm a little more mature, I feel like I can play very well in many different positions and I feel like I've taken my game to the next level."
Foden admitted that he had one of the toughest times ever after his victory over Bristol City in the FA Cup. "It was a tough moment for me, I worked hard in practice just to get back to my levels. Make an effort and now you see the rewards."
Foden said the loss to Manchester United hurt him in more ways than one as his foot injury worsened. "Yes, it was the derby, I just had it but it wasn't very serious back then," he added. I did some more damage against United. Unfortunately (Saturday) I hurt a little again, but now I need to rest. Now we have two days off, I hope I get a chance to rest.
"Sometimes all you need is rest. It's one of those injuries that physiology really can't help with. When it goes it goes, you have to learn how to manage it. Whether you're not training too much or just part training, try to take care of it, I'm just trying to find that balance, keep feeling good." "
With a right-wing edge over Newcastle, Foden can play on either wing and says: "I'm good on the right right now, but I enjoy both. I feel my right foot is a little easier because I step in with my left foot. Looks like I'm doing both and doing well.
But he wants to play a deeper role in the future, explaining: "It's something I definitely want to move into in the next few years. I always saw myself playing there. I hope I can adapt and be a midfielder: that's my goal. I feel like I might have a chance there. I like to score goals and the coach sees this and prefers me. I enjoy playing anywhere."