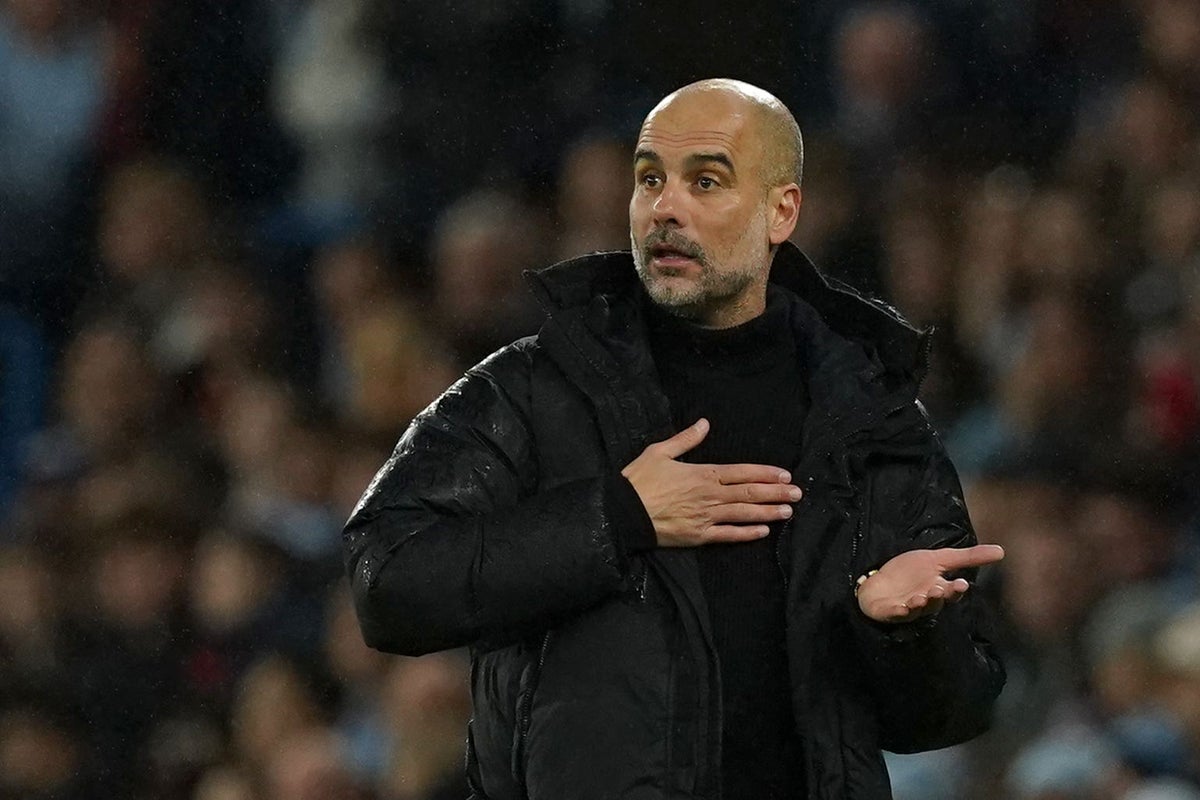 Pep Guardiola He believes Arsenal's eight-point advantage in the title race is far more important. Manchester City's past winning experience Premier League.
CityHaving a game in their hands, bidding to chase the Gunners and victorious in four of the last five seasons, he is much more familiar with the pressures of the encounter.
Still, City manager Guardiola insists it doesn't matter and thinks his team needs to prove themselves again.
"I would love to be in Arsenal's position instead of winning four Premier League titles in five years," the Spaniard said.
"The advantage is that we have eight points ahead, that's the real advantage.
"The past is past, experience does not count. No way. You start over every day.
"Many times when I hear managers or players say, 'I don't have to show anything, I don't have to show anything (why) I've done in the past', that's the scariest thing in the sentence.
"You have to prove it over and over every day. Past is past. For memories, it's okay when you're a grandpa, it's good.
But the truth is that when people arrive at the Etihad Stadium at 12:30 tomorrow, they don't think about the past.
"If people think, 'I don't have to show anything,' no, you have to show it over and over, otherwise you have to retire."
City will hope to narrow the gap to five points when they host Liverpool in the Saturday lunch game at the Etihad Stadium.
This could put pressure on Arsenal, which will face Leeds later in the day, but Guardiola doesn't think this will frustrate the London side, despite their relative unfamiliarity with being ahead.
"I don't think so, I don't believe it because at the end of the day what matters is what you should do. You have to do this properly and when you play you are not playing for experience.
"I didn't play a game like 'I'm going to win this game because of my past experiences'.
"Every situation, every game, every opponent is different. Your personal and professional situation is completely different each season.
"That's why I pay absolutely no attention to it – for better or for worse."