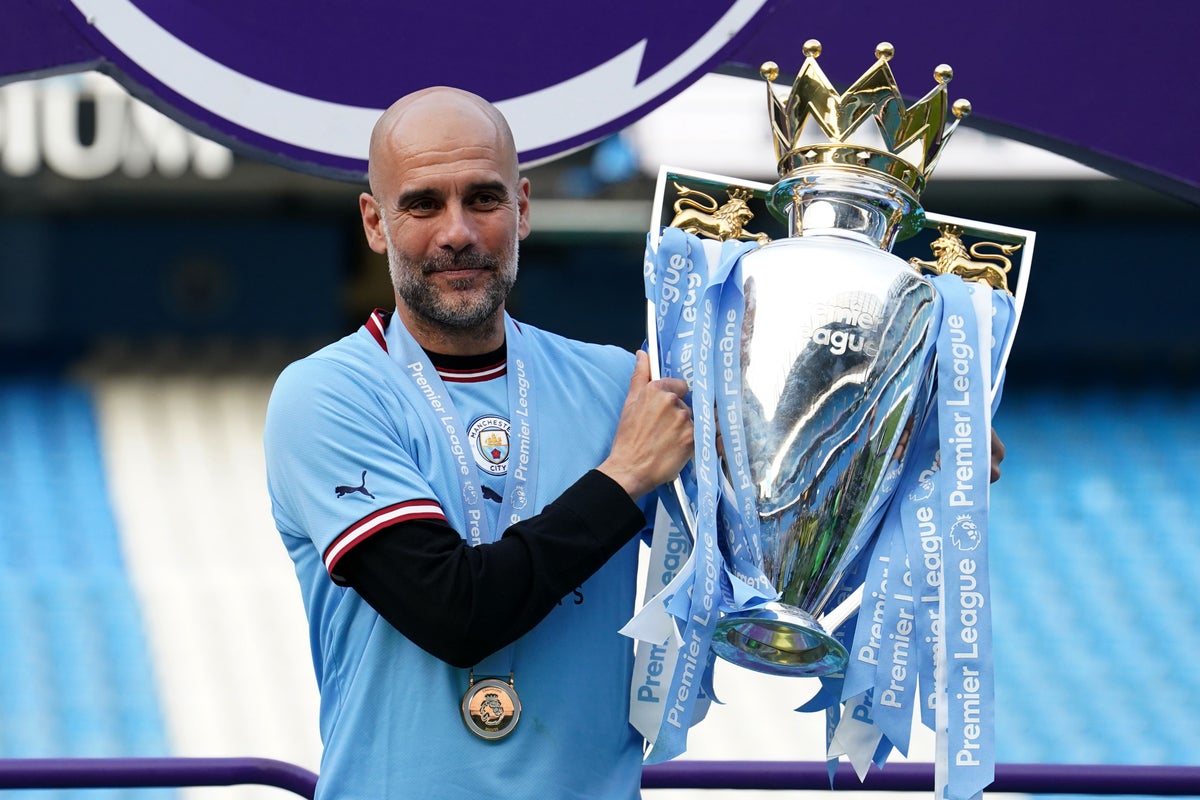 Pep Guardiola he admits that his thoughts have already turned to the first of Manchester City's two upcoming finals.
Chasing the treble, the City faces its arch rivals Manchester United Before heading to Istanbul to face Inter Milan in the FA Cup final at Wembley next week. Champions League show seven days later.
Newly crowned champions must first complete their Premier League campaign at: Brentford On Sunday, but little tied to the outcome at Gtech Community Stadium, Guardiola admits he's planning ahead.
The Inter match may not be memorable for now, but the United clash is starting to take hold in the minds of the City manager.
"I can say I saw a bit of Inter last week, but not this week. Right now I'm more focused on United," Guardiola said.
"I watched the game they played against Chelsea. I was really impressed and started to look into what they were doing to us in the game at Old Trafford.
"We have to be careful as in the past. I would still be careful but after Thursday and their last game we will do our best."
Guardiola has a balancing act this weekend. He may want to rest some players before the finals, but he thinks it's important for others to stay sharp.
Jack Grealish, Aymeric Laporte, Ruben Dias and Manuel Akanji didn't risk it as they weren't seen in full form at Brighton midweek, but big players Erling Haaland, Kevin De Bruyne, Rodri and Bernardo Silva all took part.
Guardiola said: "Brighton has helped us stay level and hopefully Brentford will help us maintain that rhythm to play in the finals.
"We need it, but it's important to come to the last week before the finals with people who are fit and ready.
"The Brentford game will be completely different from Brighton. I know it's pointless in terms of points, but they're going to push us to keep up the hard work. It's going to be very difficult."
[pub1]