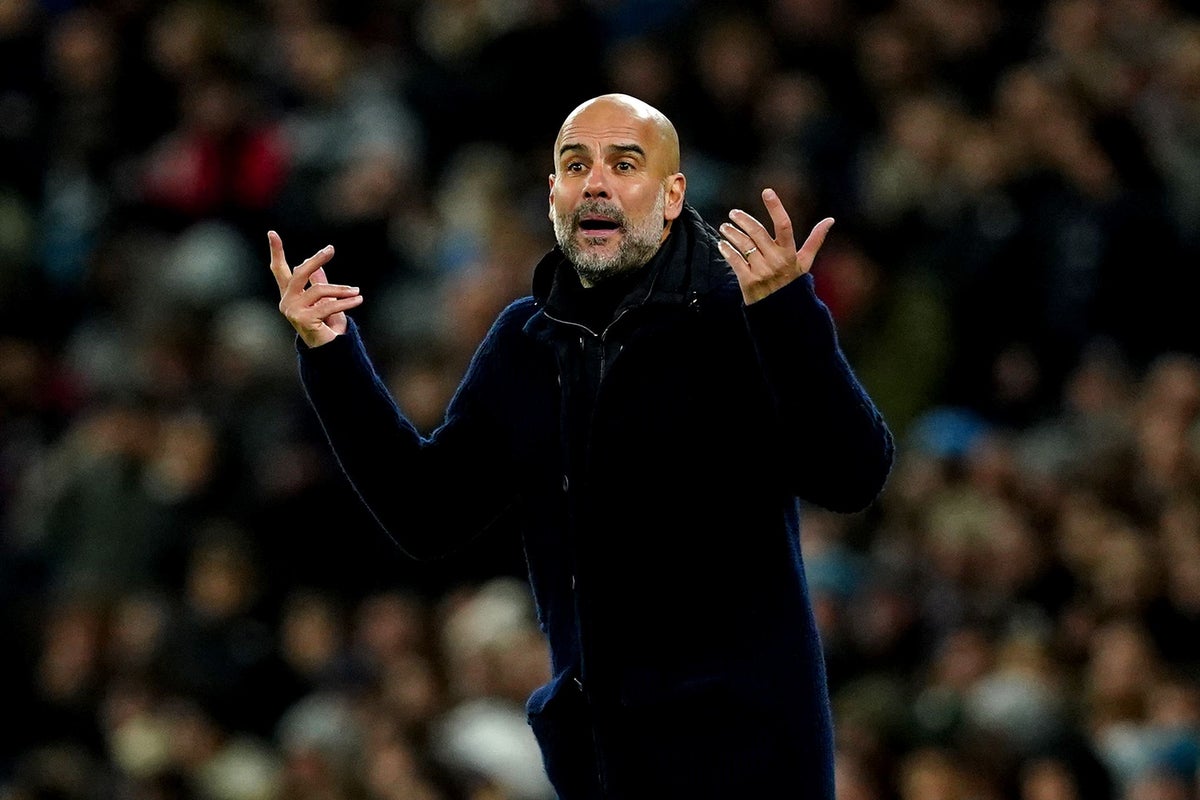 Pep Guardiola He thinks that the Manchester City team was treated more harshly by the referees than the other teams.
The mayor isn't going to complain, though. Premier League Angered at recent charges brought against the club by the competition for alleged violations of financial rules.
Guardiola expressed his disappointment with the authorities as he prepared his side to visit. Newcastle Saturday.
manchester united manager Plum skin Witch He branded Newcastle as a "frustrating" side prone to wasting time in preparation for the Carabao Cup final last week.
When asked this question at the pre-match press conference, Guardiola suggested that his team would be punished more than the Magpies, referring to a recent penalty for the goalkeeper. Ederson During last month's win at Arsenal.
"It's up to the referee, but I'm pretty sure the (time-wasting) yellow will be for Ederson," Guardiola said.
"How many thousand million teams come to the Etihad Stadium and spend time on goalkeepers?
"Twenty seconds at a time – goal kick, long ball, long ball and nothing happened. Absolutely nothing happened.
"After going away to Arsenal, we see a yellow card with a team that wants to play actively.
That's why I'm far from commenting on the referees because I don't care for a second. They can do whatever they want."
This comes after Guardiola complained of yellow cards for Rico Lewis and Erling Haaland in games against Leeds and Everton, respectively, at Christmas. While he wasn't necessarily critical of the penalties, he felt that similar offenses by rivals were not dealt with so harshly.
However, Guardiola said this was not an issue he wanted to raise as he did not want to communicate with the Premier League.
City were accused by the Premier League of violating more than 100 Financial Fair Play regulations last month, and Guardiola thinks any contact would be better left to other club officials or lawyers.
"I'm not talking to the Premier League, we are being blamed by them," Guardiola said. No referees, no Premier League, no caring.
"How many times do I complain or make an appointment with the referees after the press conference? I don't even know who the referee will be before the matches and I don't talk to them before or after the match.
"And now we can't talk about the Premier League or whatever. We're busy defending with our lawyers. I don't have time to spend with that."