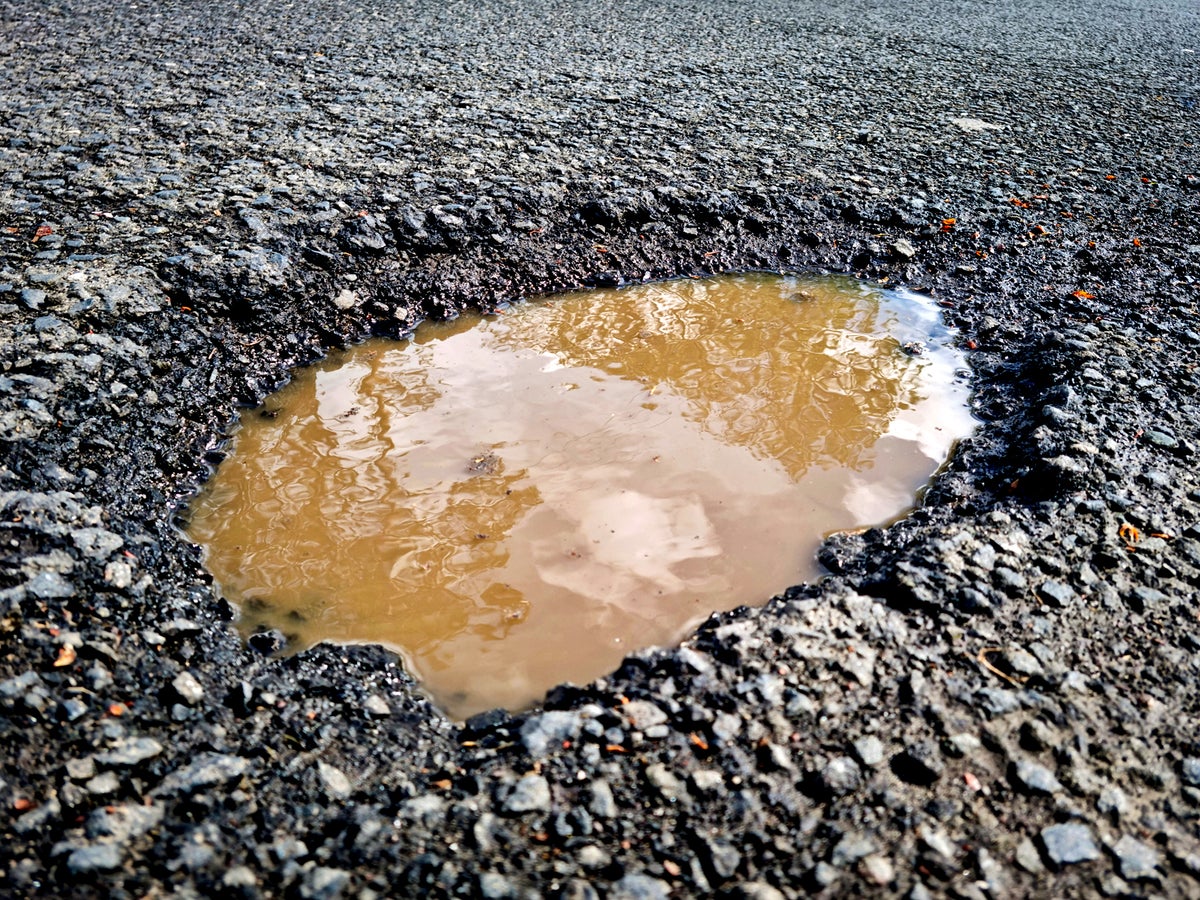 An Italian pensioner who fixed a pothole after becoming frustrated by the council's alleged inaction has been fined almost €900 for taking matters into his own hands and repairing the road himself.
Claudio Trenta has vowed to fight the "injustice" of the fine after using cold bitumen to fill the 30cm hole at a pedestrian crossing in Barlssina, a small town in Lombardy.
The 72-year-old was fined €882 (£767) for the breach highway code.
The council said he was carrying out a potentially dangerous job in a public space without obtaining permission to do so.
Mr. Trenta's efforts have also sparked a conversation about the condition of the roads in Italywhere prisoners were recently called in to fix hole-strewn streets in Rome.
A defiant Mr Trenta said he would file a counterclaim against the council after he was ordered to restore the pit to its original state.
"If they think I'm an idiot, they're wrong," he told Italy's Corriere della Sera newspaper.
"They have provoked me, so now I am filing a counter-complaint against the council for negligence."
In a post on Facebook, Trenta said he reported the pothole to the council several times over three months but nothing was done.
His efforts have attracted support from Facebook users across Italy.
"Today I sent a protest email to Barlassina town hall," wrote one on social media.
"I am aware of the reality in Calabria and Sicily, where the streets have been reduced to sieves and if people do not take action themselves, everything collapses."
Another wrote: "The council should reimburse you for the money spent on a bag of bitumen."
Vittorio Sgarbi, an undersecretary at the Ministry of Culture, joined the conversation.
"Besides the highway code, there's common sense," he said. "Common sense should have led the local police to thank this man."
Meanwhile in England, highways chiefs are searching for a mystery motorist who poured concrete into a huge pothole that had forced a road to be closed for weeks.
The unknown hole filler patched the crater in Lostwithiel, Cornwall, on a road that had been closed since the beginning of April.
Cornwall Highways said the work had been carried out "by persons unknown, without consent" and urged the local community to share any information that could identify the person responsible, CornwallLive reported.
A spokesperson for Cornwall Council said an ongoing drainage problem had caused the road surface to deteriorate and Cormac would now be able to address the problem now that the weather is warmer and drier. It said the road would remain closed until repairs are completed.
[pub1]