This is the highest level of mental health needs ever recorded in UNRWA's medical system.
UNRWA's health program supports approximately two million Palestinian refugees across Jordan, Lebanon, the occupied Palestinian territory comprising the West Bank, including East Jerusalem and Gaza, and in Syria.
Incredibly challenging year
Dr. Akihiro Seita, UNRWA's director of health, spoke to reporters in Geneva, highlighted the "enormous challenges" faced by the authority's health program in the past year: in addition COVID 19 pandemic, he listed the devastating cholera outbreak in Syria and Lebanon, regional turmoil and UNRWA's ongoing funding crisis.
He stressed that UNRWA health centers in Gaza and the occupied West Bank continue to provide essential health care amid the hostilities.
Eight million views
Last year, the UN agency managed to provide approximately eight million medical consultations.
It includes around 300,000 people living with diabetes and high blood pressure or non-communicable diseases and also 90,000 pregnant mothers",said Dr. Seita.
Of the 5.9 million registered Palestinian refugees, an estimated 3.2 million are registered at UNRWA centers and receive free health care. The number of consultations increased by 12.4 percent compared to 2021.
In 2022, UNRWA's health program successfully combated a resurgence of cholera in the refugee camps in Lebanon, in addition to the highly contagious Omicron strain of covid-19.
In addition, UNRWA health centers in Gaza and the occupied West Bank provided vital health care amid the ongoing hostilities.
Airstrikes, violence continues
"Last week we had an armed conflict in Gaza, but all 22 health centers still remained open and provided critical primary care and fifty percent of the staff continued to attend," stressed Dr. Seita.
Currently, it is estimated that 3.2 million or 53.9 percent of the Palestinian refugees remain heavily dependent on UNRWA services due to economic hardship, high unemployment rates and worsening poverty levels, especially in conflict areas.
About a third of the registered Palestinian refugees live in 58 official refugee camps and live side by side among the communities of the host countries.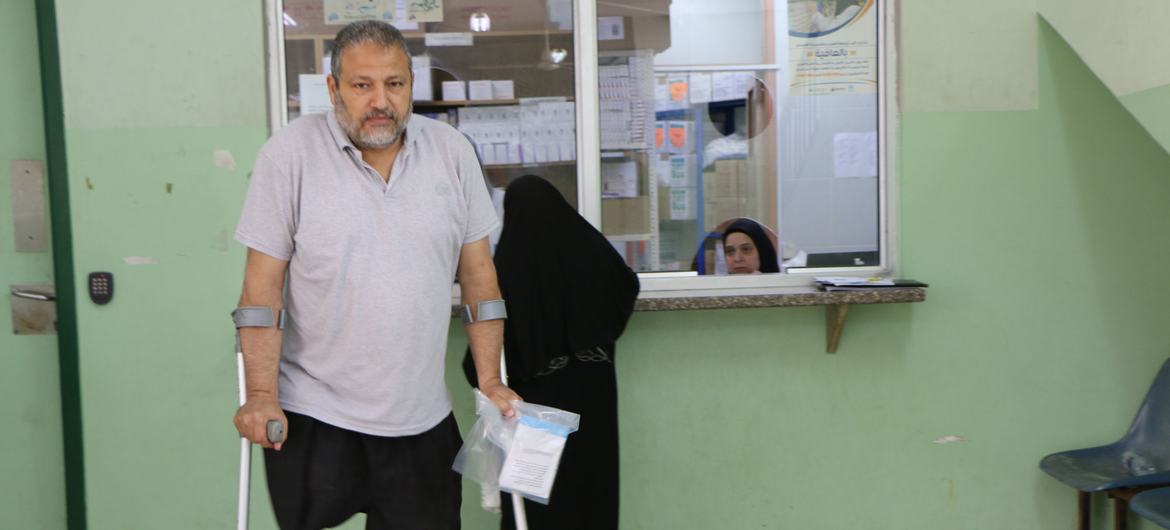 Gender-based violence is on the rise
UNRWA manages 240 health centers with more than 3,000 staff providing a comprehensive range of primary care.
"Gender-based violence is also increasing. That is our main concern and concern," said Dr. Seita. "At the same time, children suffer not only psychologically but also physically."
Mental health is another of UNRWA's health priorities. According to Dr. Seita, patients in Gaza have the highest detection rate at 26.4 percent. In 2021, around 15,000 people needed psychosocial support.
During the span of seven decades of displacementthe number of Palestinian refugees has increased from 750,000 in 1950 to 5.9 million in 2022.
[pub1]