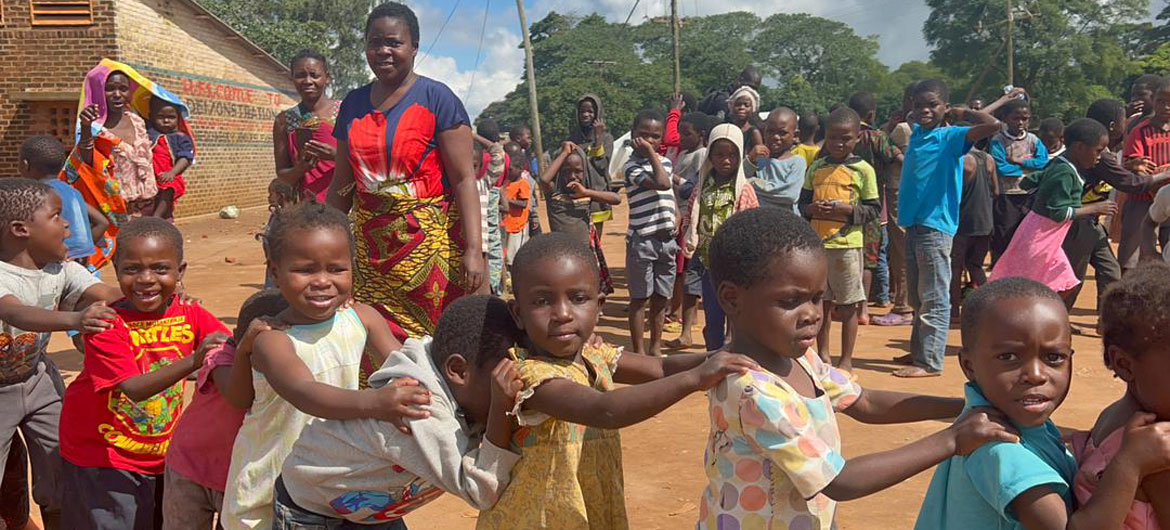 Although the southern African country has recently made progress in reducing chronic malnutrition, the agency has said these profits have been threatened of acute food insecurity, exacerbated by other challenges such as recurring climate shocks, preventable disease outbreaks and economic instability.
Malawi was also hit by Tropical Cyclone Freddy in March and is still grappling with the aftermath, with some 659,000 people displaced, including many children.
Meanwhile, an ongoing cholera outbreak has already resulted in 1,750 deaths.
An "unacceptable" situation
"Children in Malawi are at the sharp end of the global polycrisis. Food insecurity, exacerbated by a growing climate crisis, disease outbreaks and the global economic downturn, threatens to wreak havoc and disrupt the lives of millions of children," he said. UNICEF Country representative Gianfranco Rotigliano.
"The prospect of over half a million children suffering from malnutrition is unacceptable. Without an immediate response, the impact on these vulnerable children will be fatal."
Increases support
UNICEF has launched a new appeal for Malawi, revealing that cases of malnutrition among children have increased over the past five years and accelerated significantly in recent months.
It is estimated that this year, over 62,000 children under five are at risk of severe acute malnutrition, also known as wasting.
The UN agency had initially appealed for $52.4 million, which has been raised to $87.7 million to support 6.5 million people in Malawi, almost half of them children.
The funding will be used to address priority needs, such as ready-to-use therapeutic food for the treatment of severe acute malnutrition, access to clean drinking water, sanitation, hygiene items, health, nutrition, education, child protection services and cash transfer systems.
Long-term solutions are needed
In the first quarter of 2023, UNICEF helped Malawian authorities screen more than 140,300 over five years for acute malnutrition. Of this number, 522 children were identified as having serious emergencies and were referred to health facilities for further care.
"Without increased support, poor and vulnerable households with children will be left without access to basic services, essential supplies and social assistance," Rotigliano warned.
He also underlined the need to look beyond the immediate response, saying "it is critical that we invest in long-term solutions by strengthening systems and building resilience within communities to better deal with recurring outbreaks and humanitarian emergencies."
[pub1]