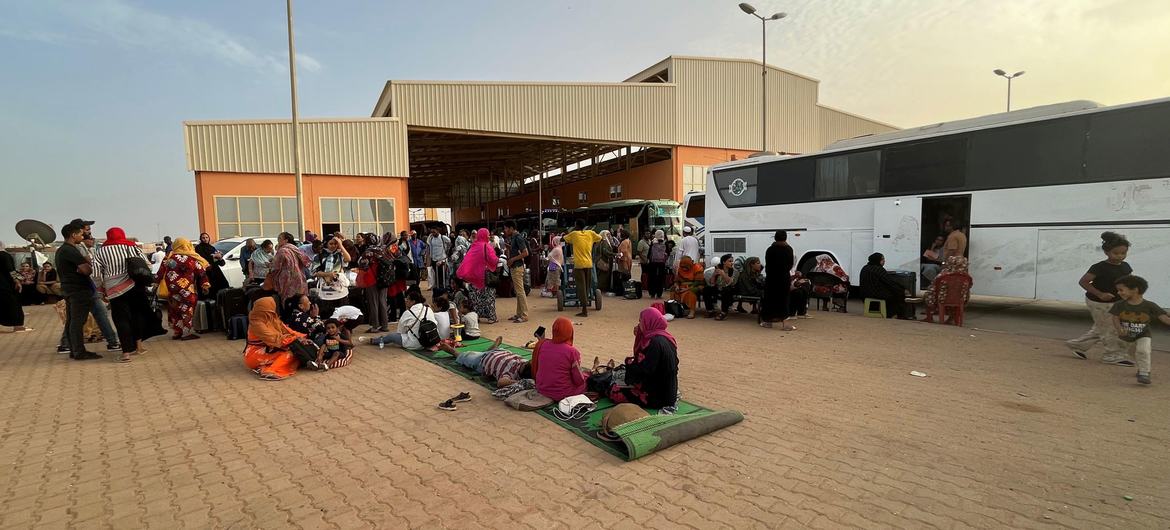 A wave of deadly attacks has reportedly targeted West Darfur's capital, El-Geneina, in recent days, while the UN's World Health Organization (WHO) said that more than 700 people had been killed and nearly 5,300 injured across the country, after five weeks of intense clashes and bombardment.
"Over a million people have now been registered as displaced, within Sudan or to neighboring countries," said UNHCR Spokesperson Matthew Saltmarsh, to whom he issued an urgent appeal respect the safety of the civilian population and to allow humanitarian aid to move freely, in line with an agreement reached by the warring parties in Jeddah on 11 May.
"Flagrant breaches" of contract
Under the accord between the national army and rival RSF militia, both sides agreed to allow trapped civilians to leave combat zones and allow humanitarian aid to enter.
Civilians will continue to suffer unless this deal is implemented, the UNHCR spokesman insisted, echoing UN humanitarian chief Martin Griffiths' condemnation of "flagrant violations" in the humanitarian agreement:
"Unfortunately what we have seen in the last few days is continued terrible fighting on the ground, shelling, bombing and it is extremely important that what was done in Jeddah is carried out on the ground so that much needed help can come in".
The attacks on healthcare continue
Confirming that health facilities and health workers have continued to be targeted since fighting broke out on April 15, WHO spokeswoman Carla Drysdale told reporters in Geneva that there have been 34 verified attacks, eight deaths and 18 injuries.
Sudan's neighboring countries continue to be affected by the conflict, particularly South Sudan, Chad and especially Egypt, which currently hosts the largest number of Sudanese, with 5,000 arriving each day. "That makes a total of almost 110,000 Sudanese who have entered the country, according to the governmentsaid Mr. Saltmarsh.
Crowded at the borders
In South Sudan, the number of refugees is still high, with approx 1,500 arrive per day. Those fleeing the violence use the Renk crossing in Upper Nile State, although "the transit facility near the border is becoming dangerously crowded and resources are extremely strained", the UNHCR official noted.
In Chad, vital relief items such as safe drinking water and blankets have been delivered to nearly 10,000 families, but UN humanitarians have warned that new arrivals are stuck in remote transit points near the border, with very limited supplies.
[pub1]