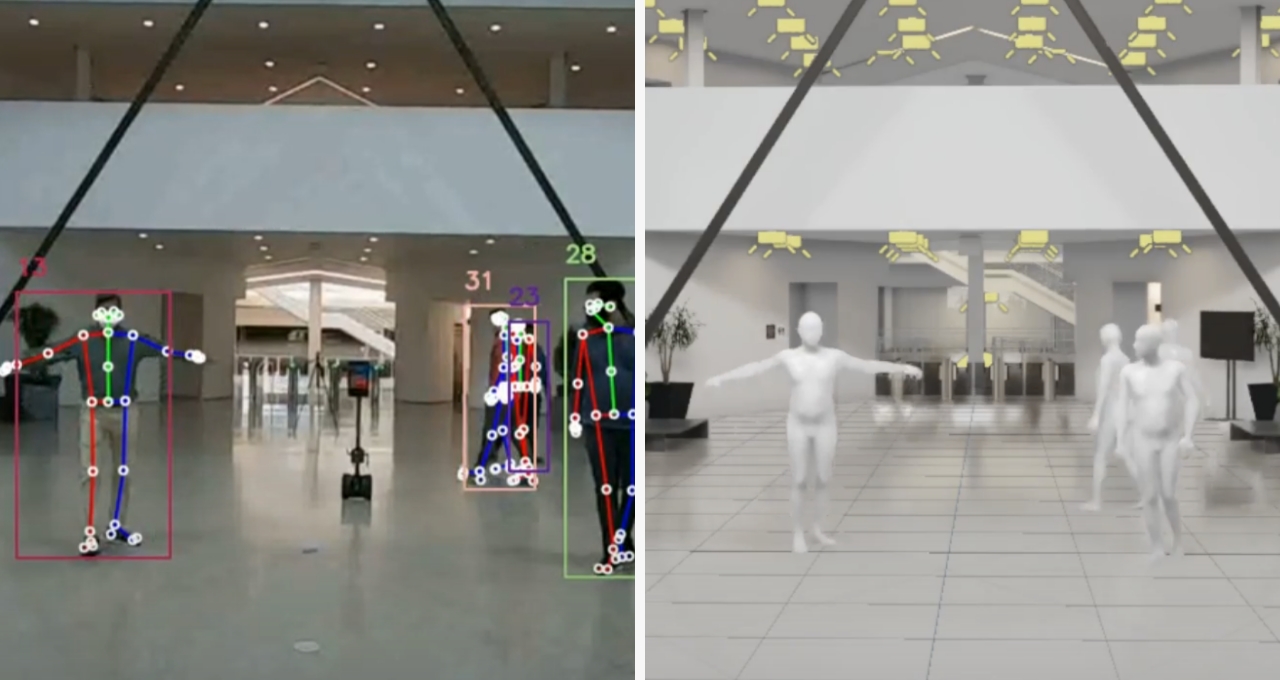 Telecom companies are looking for industry-standard solutions that can run 5G, AI applications and immersive graphics workloads on a single server, particularly for computer vision and metauniverse.
To meet this need, NVIDIA is developing a new AI-on-5G solution that combines 5G vRAN, edge AI and digital double workloads in a complex, hyperconverged GPU-accelerated system.
The lower cost of ownership from such a system will help telcos increase revenues in smart cities, as well as in the retail, entertainment and manufacturing industries to support the multi-trillion dollar 5G-enabled ecosystem.
The AI-on-5G system consists of:
Fujitsu's suite of 5G Open RAN virtualized products developed under the 5G Open RAN Ecosystem Experience Project (OREX) promoted by NTT DOCOMO. It also includes Fujitsu's Virtualized Central Unit (vCU) and Distributed Unit (vDU) and other virtualized features of Fujitsu's vRAN software.
The NVIDIA Aerial Software Development Kit for 5G vRAN; NVIDIA Omniverse for the construction and operation of non-standard 3D conveyors and large-scale modeling; NVIDIA RTX Virtual Workstation (vWS) Software; and NVIDIA CloudXR for broadcasting augmented reality.
Hardware includes NVIDIA A100X and L40 converged accelerators.
OREX supports performance verification and evaluation testing of this system.
Cooperation with Fujitsu
"Fujitsu delivers a fully virtualized 5G vRAN together with multi-access edge computing on the same high-performance, energy-efficient, versatile and scalable computing infrastructure," said Masaki Taniguchi, senior vice president and head of Fujitsu's Mobile Systems Division. "This combination of AI and XR applications enables telcos to deliver ultra-low-latency services, optimized total cost of ownership and energy-efficient performance."
This announcement is a step towards the O-RAN Alliance's goal of building software-defined, AI-driven, cloud-based, fully programmable, energy-efficient and commercially ready 5G Open RAN telecommunications solutions. It also aligns with OREX's goal of deploying widespread, high-performance 5G vRAN from multiple vendors for 5G deployment in both public and enterprise networks.
The versatile system uses GPUs to accelerate software-defined 5G vRAN, as well as edge AI and graphics applications without dedicated hardware accelerators and a dedicated telecom processor. This ensures that GPUs can accelerate vRAN (based on NVIDIA Aerial), AI video analytics (based on NVIDIA Metropolis), broadcast of exciting augmented reality (XR) experience (based on NVIDIA CloudXR) and digital twins (based on NVIDIA Omniverse).
"Telecommunications companies and their customers are looking for new ways to improve productivity, efficiency and creativity with immersive experiences delivered over 5G networks," said Ronnie Vasishta, senior vice president of telecommunications at NVIDIA. "At Mobile World Congress, we're bringing these visions to life by demonstrating how a single GPU-enabled server can support workloads like NVIDIA Aerial for 5G, CloudXR for virtual reality streaming, and Omniverse for digital twins."
The AI-on-5G system is part of NVIDIA's growing portfolio of 5G solutions that are driving transformation in the telecommunications industry. Based on the NVIDIA Aerial SDK and A100X converged accelerators, combined with BlueField DPUs and a suite of AI frameworks, NVIDIA delivers a high-performance AI-enabled software-defined 5G cloud network for on-premises and RAN telecom operators. .
Telecom companies working with NVIDIA can access thousands of software and application providers in an ecosystem that can help meet the needs of enterprises in smart cities, retail, manufacturing, industrial and mining.
NVIDIA and Fujitsu will demonstrate the new AI-on-5G system at the Mobile World Congress in Barcelona, ​​which will be held from February 27 to March 2 in Hall 4, Stand 4E20.