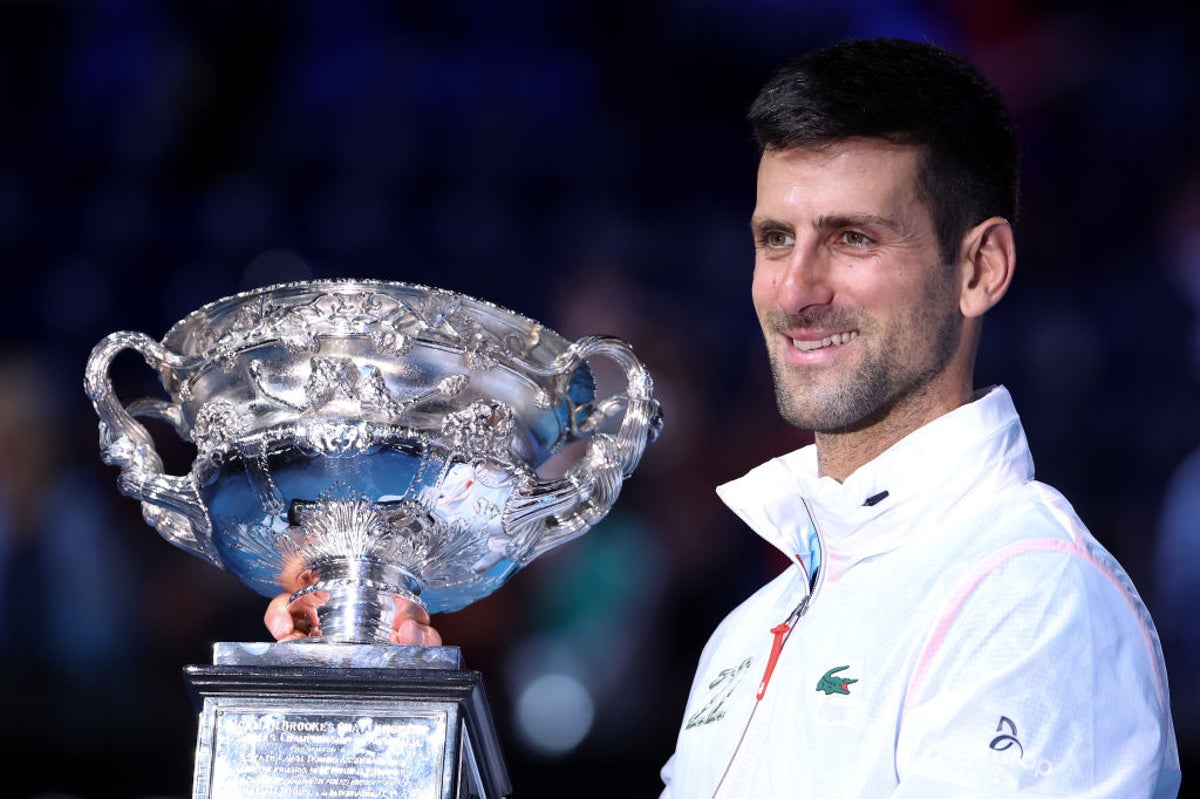 Novak Djokovic He said he hoped to make a "positive decision" after he applied for special permission to enter the United States unvaccinated. indian wells and Miami next month.
The US vaccination requirement for foreign visitors is not expected to be lifted before the start of Indian Wells on March 9, meaning Djokovic will miss the prestigious ATP Masters for the second year in a row, alongside the tournament in Miami.
Djokovic was allowed to enter the Australian Open last month after the country loosened Covid rules, but his plans to compete in the US for the first time since 2021 remain unclear, he said.
"My plans after Dubai depend on the United States. I'm waiting for an answer, it's not on me. I'll find out soon," Djokovic said at a press conference in Belgrade on Wednesday.
"Everything is going on. I am grateful to the Indians Wells and Miami communities for their support. They want me to be able to play in their tournaments. I look forward to a positive decision soon, but it hasn't arrived yet. My hands."
Djokovic said he has submitted the necessary documents for a special permit to enter the US.
"I missed Indian Wells, Miami and the US Open last year, so it won't be the first time (again). I hope not," Djokovic said.
"It's all I can do because my position remains the same. The US Open is still a long way off, I hope I can be there. It's one of the four biggest events in our sporting history."
"Of course I would love to be there. I got the most amazing support from the New York and American audience in the 2021 final, which I lost to Daniil Medvedev. But I experienced something there that I have never experienced before."
"So I want to go back and connect with people and hopefully play my best tennis and get another trophy there."
Indian Wells tournament director Tommy Haas said last month that it would be a "disgrace" not to allow Djokovic to race in the United States in 2023.