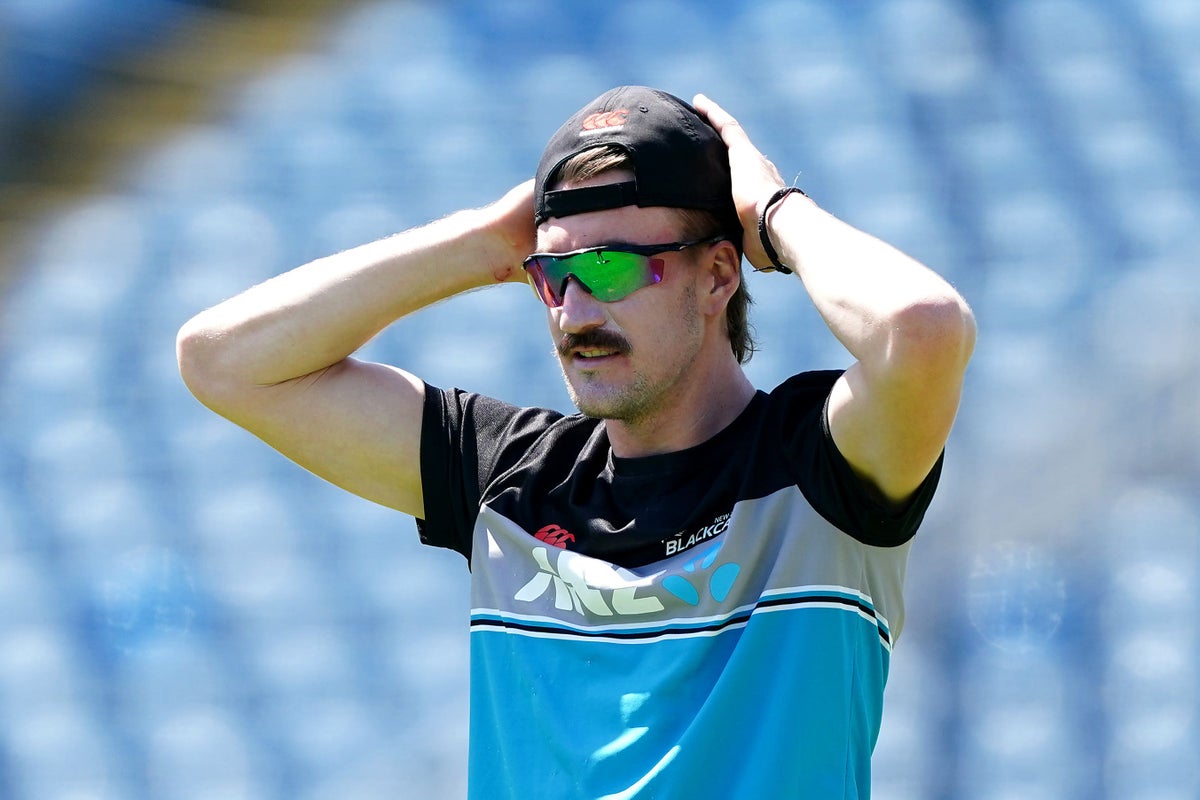 New Zeland bowler Blair Tickner saw "lives turned upside down" after taking a break from preparations for this week's second Test against. England To help the Hawke's Bay community survive the destruction of Hurricane Gabrielle.
Tickner made his Black Caps debut in his series opening on Mount Maunganui, which was almost completely untouched by the extreme weather system that had wreaked havoc elsewhere on the North Island and prompted a national emergency call.
Tickner's hometown was one of the worst hit, with flooding and wind damage devastating homes and businesses, isolating communities and contributing to the cyclone's 11 confirmed deaths.
his own father John He saw his home in Hastings destroyed, but encouraged his son to go out into the field and bring some much-needed good news to his area. He was even on the ground to see his son fired Ben Duckett on the first day, taking a short detour to Mr Oval while he was collecting supplies for the relief effort.
Tickner was let home after England rounded off the victory on Sunday, devoted himself to the cause, and was emotional when he rejoined his teammates at Wellington.
"My father's house was completely destroyed so it was good to be back, obviously tough times for the whole area, so we were helping the neighbors and everyone we could," he said.
"It was hard. It's really tough right now, but Hawke's Bay remains strong. You grow up there as a kid and it's crazy to see that. It's really hard to talk about.
"Cricket It's not hard when you see dead stock on the roadside, people crying, grown men crying for their homes. Their whole lives are turned upside down. Cricket is clearly my life for me too, but it's nothing compared to what people are going through right now.
Acknowledging that it was difficult to reconcile the proudest moment of his professional career with problems arising elsewhere, Tickner explained what cemented his determination.
"There wasn't much power so we didn't reach many people, but I finally reached out to my father and he just asked me to represent our family well and represent Hawke's Bay," he said.
"I really couldn't say no to playing my first Test afterward and knew (later) that I would help, so I wanted to be a bright light for them at home.
"Seeing the hat was quite emotional. It was special to me and my family. You clearly dream of your test break forever and expect your family and friends to be there.
"Father was taking the generators back to Hawke's Bay to help people and stopped for about half an hour, luckily saw my first Test wicket and then took the seven hour drive home to help everyone. Luckily my wife was there too, but it's just crazy times right now.
"I'll be back after the test and I hope I can help with anything, in any way. There are so many damaged chips in Hawke's Bay that I haven't seen yet, but it's great to see the area come together."
New Zealand's sponsors, ANZ, have committed one million dollars (£510,000) to the disaster relief fund, and the first ODI against Sri Lanka on 25 March was nominated as a fundraising match where profits from ticket sales and audience contributions would be added to the pot.
ANZ CEO Antonia Watson said: "Lives have been tragically lost and livelihoods destroyed.
"Still, what struck me time and again was the reaction of New Zealanders – their resilience and their concern for others in front of them."