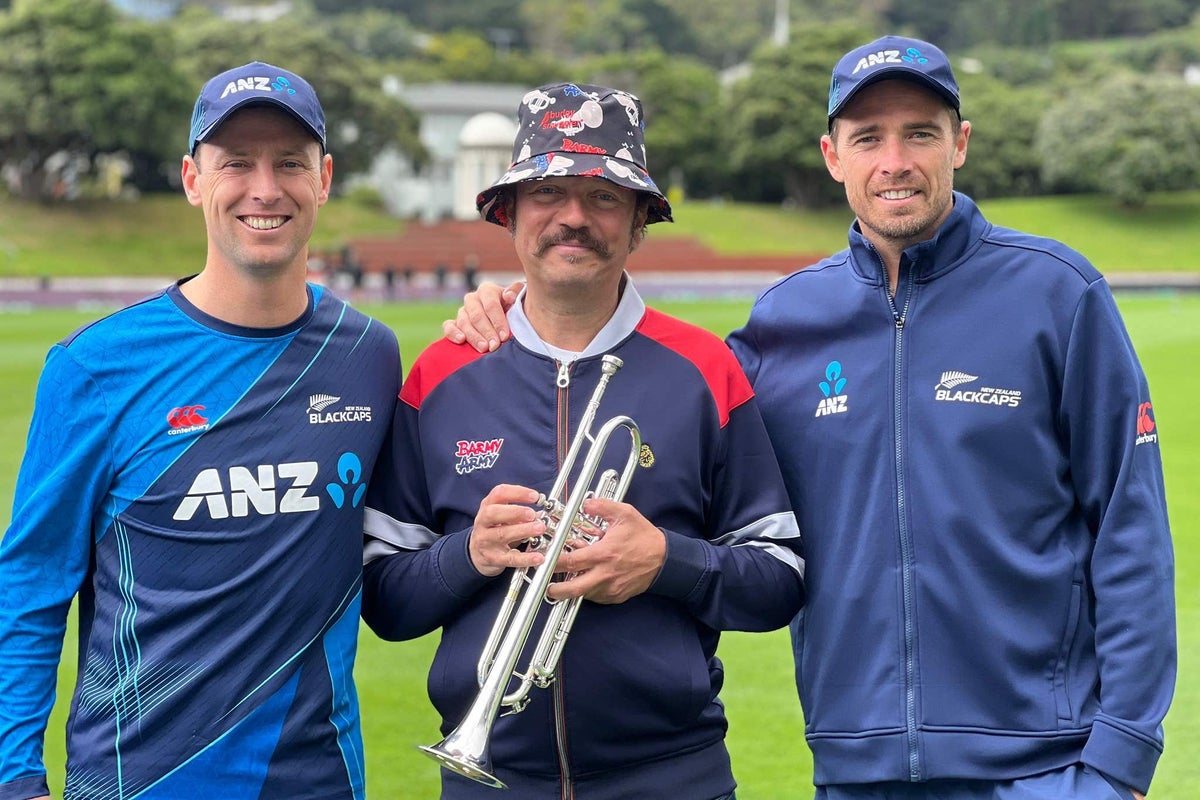 England's second test New Zeland A familiar soundtrack will be played after the host steps in to get the Barmy Army's trumpet repaired.
The voices of trumpeter Simon Finch, who took over the role from Billy Cooper in 2020, lead the songbook of traveling hymns. England fans and heard all over the cricket world.
But it looked like Finch would be quiet at the Basin Reserve this week after an incident during the first Test on Mount Maunganui. The instrument was picked up, dropped, and damaged by a local fan, causing the instrument to become out of shape and out of tune.
The news soon reached New Zealand Cricket, who arranged for it to be corrected and even got the bill, by Wellington-based expert Brad Teal. New Zealand captain Tim Southee and fast pitcher Matt Henry made the presentation to Finch on the eve of the match, thanking the British couple for their "nice gesture".
Handing over the horn, Southee said, "We did our best to fix it. We appreciate what you've done. I hope we don't hear too much but it's always great to see you here.
A spokesperson for the house board told stuff.co.nz: "When NZC and the team heard that trumpeter Finchy's instrument was damaged, we got in touch to see how we could help ensure that the second Test at Basin Reserve got all the results. songs and sounds we associate with fans.
"While the songs and support are often directed behind the visiting team, our players and everyone at the event enjoy the atmosphere they helped create."