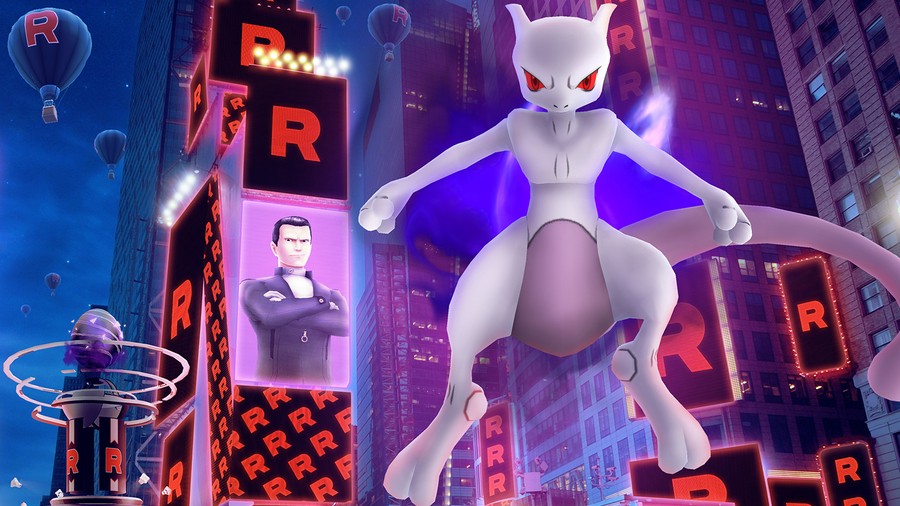 Today it became known that Shadow Raids will debut in Pokémon GO of May 22. They'll see Shadow-type Pokemon participating in (you guessed it) raidsfor the first time in the history of the game.
It's all part of Team GO Rocket's plan (aren't they always?) to take over all the gyms in the region. During the upcoming Rising Shadows event on May 22, Shadow Type Pokémon will take center stage as Shadow Raid bosses at select gyms. As we've come to expect, they can be caught if you manage to beat the boss, so keep an eye on any mon you're hunting for a while.
We hypothesize that this explains the strange intercepts we observe at @PokemonGoApp Twitter…
Remote Raid Passes won't work for these battles, so you'll have to keep your fingers crossed that Team GO Rocket's takeover comes to a gym near you if you want to participate. Either that or you jump in your own hot air balloon. your call
During the event, you can find a new item known as "Shadow Shards" that drops from Team GO Rocket. If you collect enough of them, you can enlist the help of Professor Willow to craft refined gems to help tame the raid bosses.
You can learn more about the event and about the shadow surprises on the website Pokémon GO website.
Are you going to take on Team GO Rocket and their Shadow Gyms? Let us know in the comments.