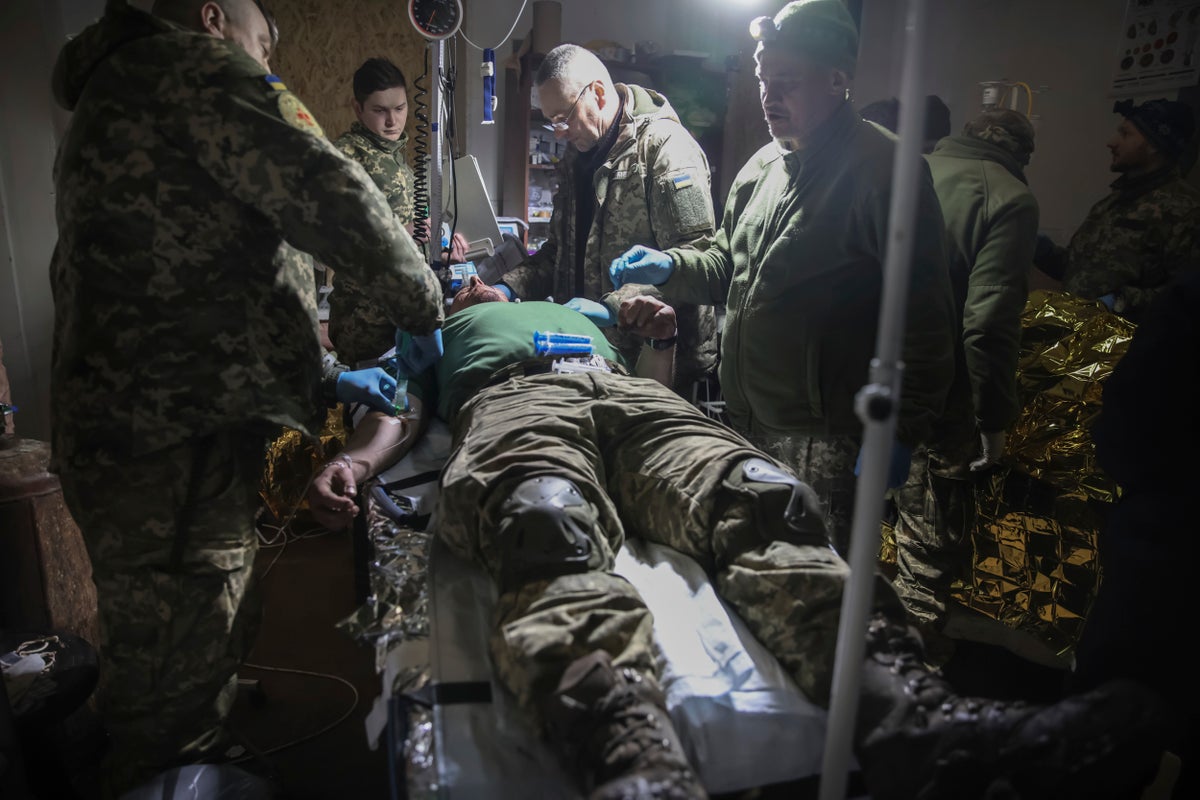 Ukraine's military may withdraw from the key eastern stronghold of Bakhmut, an adviser to Ukraine's president said on Wednesday, amid a relentless Russian offensive that has for months sought to capture the city.
"Our military will obviously weigh all options. So far they have held the city, but if necessary they will strategically withdraw," Alexander Rodnyansky, economic adviser to Ukrainian President Volodymyr Zelenskyy, told CNN. "We will not sacrifice all our people just for nothing."
The Battle of Bakhmut, in eastern Ukraine Donetsk region, has become a symbol of Ukrainian resistance as defenders hold out against relentless shelling and waves of Russian troops taking heavy casualties in a months-long campaign to capture it.
Rodnyansky noted that Russia used the best troops The Wagner groupa private military company headed by a rogue millionaire with longstanding ties to the President of Russia Vladimir Putin, to surround Bakhmut. New drone footage shows the scale of devastation in the city, while Zelenskyy has described it as "destroyed".
Meanwhile, one of Zelenskyy's top advisers, Mykhailo Podolyak, denied on Wednesday that Ukraine had used drones to attack Russian territory following Russian official statements that Ukraine had targeted infrastructure deep inside Russia.
"Ukraine does not strike at the territory of the Russian Federation. Ukraine is waging a defensive war with the aim of occupying all its territories," Podolyak wrote on Twitter, suggesting that the targeting of Russian infrastructure was the result of "internal attacks".
Ukraine's Western allies have discouraged Ukraine from attacking targets in Russia to avoid escalating the conflict, and Podolyak's statement may reflect an attempt by Kiev to maintain a degree of denial given these Western concerns.
In the past, Ukrainian officials have stopped short of claiming responsibility for attacks in Russia, but have also insisted that Ukraine has the right to strike any target on Russian territory in response to its aggression.
Asked about Podolyak's denial, Kremlin spokesman Dmitry Peskov said: "We don't believe it."
Pictures of a drone that fell near the village of Gubastovo, less than 100 kilometers (60 miles) from Moscow, showed it was a small Ukrainian-made model with a reported range of up to 800 kilometers (almost 500 miles), but no capacity to carry a large load of explosives.
In Russia's Bryansk region, local governor Aleksandr Bogomaz said in a Telegram post that Russian forces had shot down another Ukrainian drone on Tuesday. Officials said the drones caused no damage and did not cause any significant damage.
Russia's Defense Ministry said on Wednesday it prevented a massive drone strike in Crimea. According to Russian state media, six drones were shot down by air defense forces, while another four were disabled by electronic warfare systems.
In Ukraine, at least nine civilians were killed and 12 others were injured across the country on Tuesday, the Ukrainian president's office reported on Wednesday morning.
Heavy fighting continued in eastern Donetsk province, with the towns of Bakhmut, Avdiivka and Vuhledar, along with 17 other towns and villages, coming under intense Russian shelling. "The shelling does not stop along the entire front line," the president's office said in a regular update.
In the country's easternmost Luhansk province, regional governor Serhiy Haidai said the Ukrainian military blew up a warehouse in Russian-held Kadiivka at the site of a factory where Russian forces kept trucks packed with ammunition.
The Russian army tried to break through Ukrainian defenses in Bilohorivka and near Kreminna, "but the Russian attack was repulsed," Haidai said.
___
Yuras Karmanau in Tallinn, Estonia contributed to this report.
Follow AP's coverage of the war in Ukraine at https://apnews.com/hub/russia-ukraine