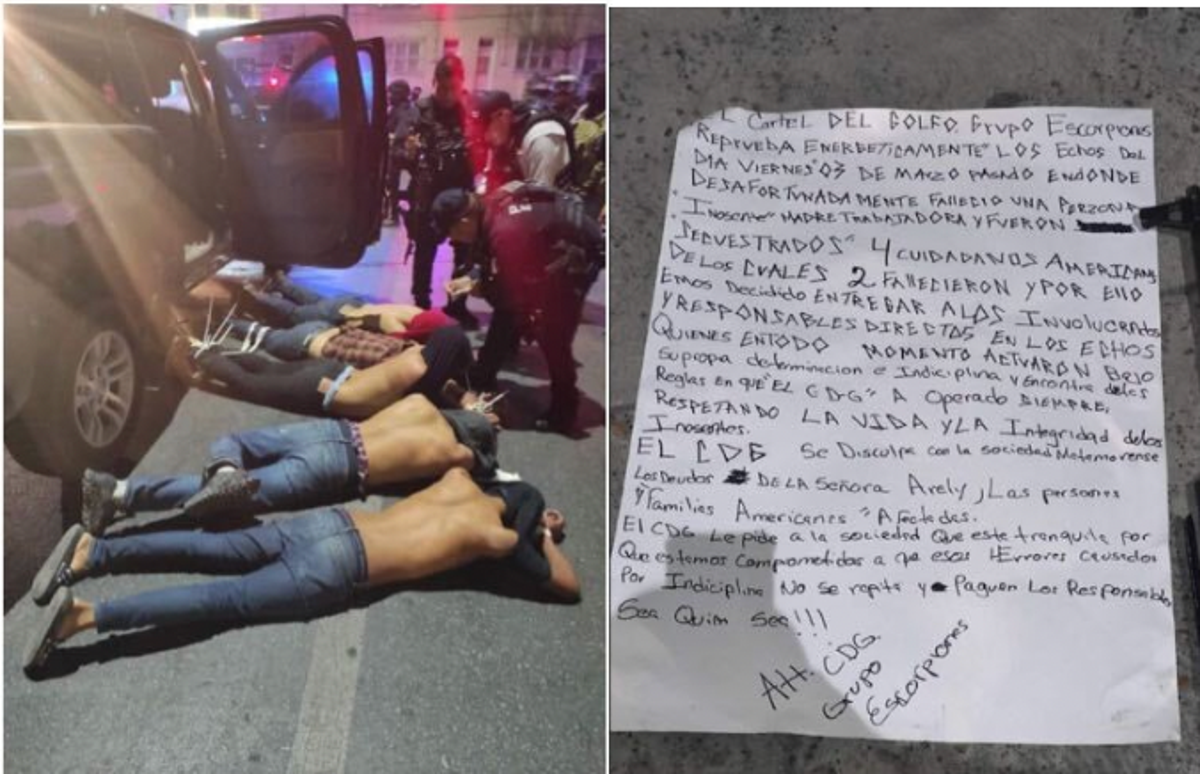 Related: Drug Cartels Using Drones to Track Border Agents' Locations
A Mexican drug cartel has accused five rogue members of its gang of the fatality kidnapping of four Americans in Matamoros.
The Scorpions faction of the Gulf cartel made the claims in a letter obtained by The Associated Press. The images allegedly showed the suspects with their hands tied, face down on a pavement after being handed in by the cartel along with the letter.
The criminal group apologized for the kidnapping, saying five of its members "acted under their own decision-making and lack of discipline".
"The golf cartel is asking the community to remain calm as we are determined to ensure this type of mistake is not made again and plan to make those responsible pay," the letter said.
The development followed reports that Mexican investigators were conducting in-depth background checks on the four victims — LaTavia "Tay" McGee, Eric James Williams, Shaeed Woodard and Zindell Brown — as they probe the possibility of cartel links.
A report obtained by Reuters flagged Williams and Woodard's criminal records and found prior drug convictions.
When authorities finally located the missing tourists four days after their abduction a week ago, McGee and Williams were rescued while Woodward and Brown were found dead.