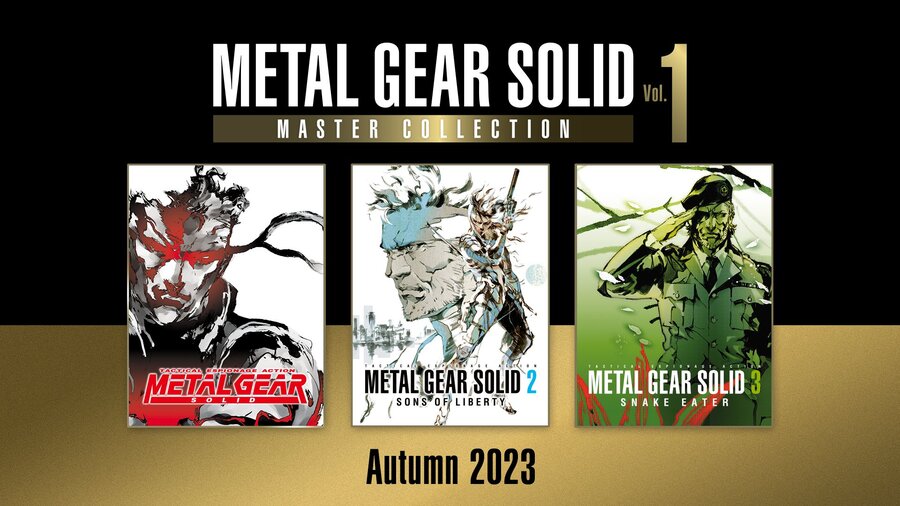 Earlier today during the PlayStation "State of Play" presentation, Konami announced the return Metal Gear Solid games
After persistent rumors, the Japanese company confirmed the remake of the third game. While the platforms for this title have already been confirmed (it will be coming to PlayStation, Xbox and PC), Konami has also announced Metal Gear Solid Master Collection Vol. 1arriving in Autumn 2023.
It will feature remasters of the first, second, and third games in HD, and it looks like there will be more games and volumes. as highlighted by our friends at Push SquareMGS2 and MGS3 are the same PS3 remasters taken from the HD collection in 2011.
Aside from PlayStation, no other platforms have been confirmed yet, but a message from the development team on the official teaser website mentions how this 35th anniversary collection will be coming to "the latest platforms".
"The development team is currently working together to create an environment where fans can enjoy the METAL GEAR series on the latest platforms.
"…we will present METAL GEAR SOLID: MASTER COLLECTION, the most comprehensive compilation dedicated to the 35th anniversary of the series. METAL GEAR SOLID: MASTER COLLECTION allows fans to play the games as they were, as they were first released on the latest platforms."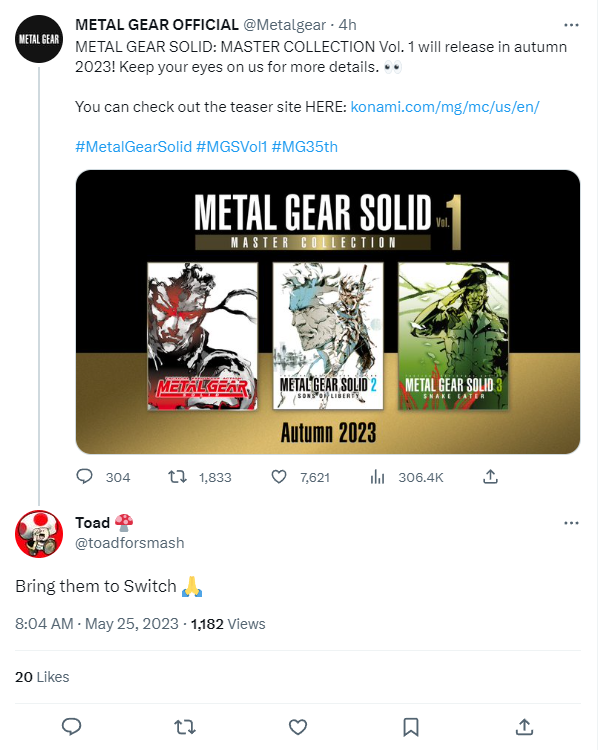 While there's no mention of a Nintendo release, many Switch fans on social media are already getting their hopes up. If the Core Collection is based on the older HD remasters, it shouldn't be a problem to run it on Switch. Konami also released many other collections on a hybrid platform in recent years.
Nintendo systems have a long history with Metal Gear Solid games, with certain entries being released on platforms like the GameCube and newer platforms like the 3DS. Snake has also been featured as a character in Nintendo's popular fighting series Super Smash Bros. in years
Would you like to see this Metal Gear Solid: Master Collection come to Switch? Comment below.