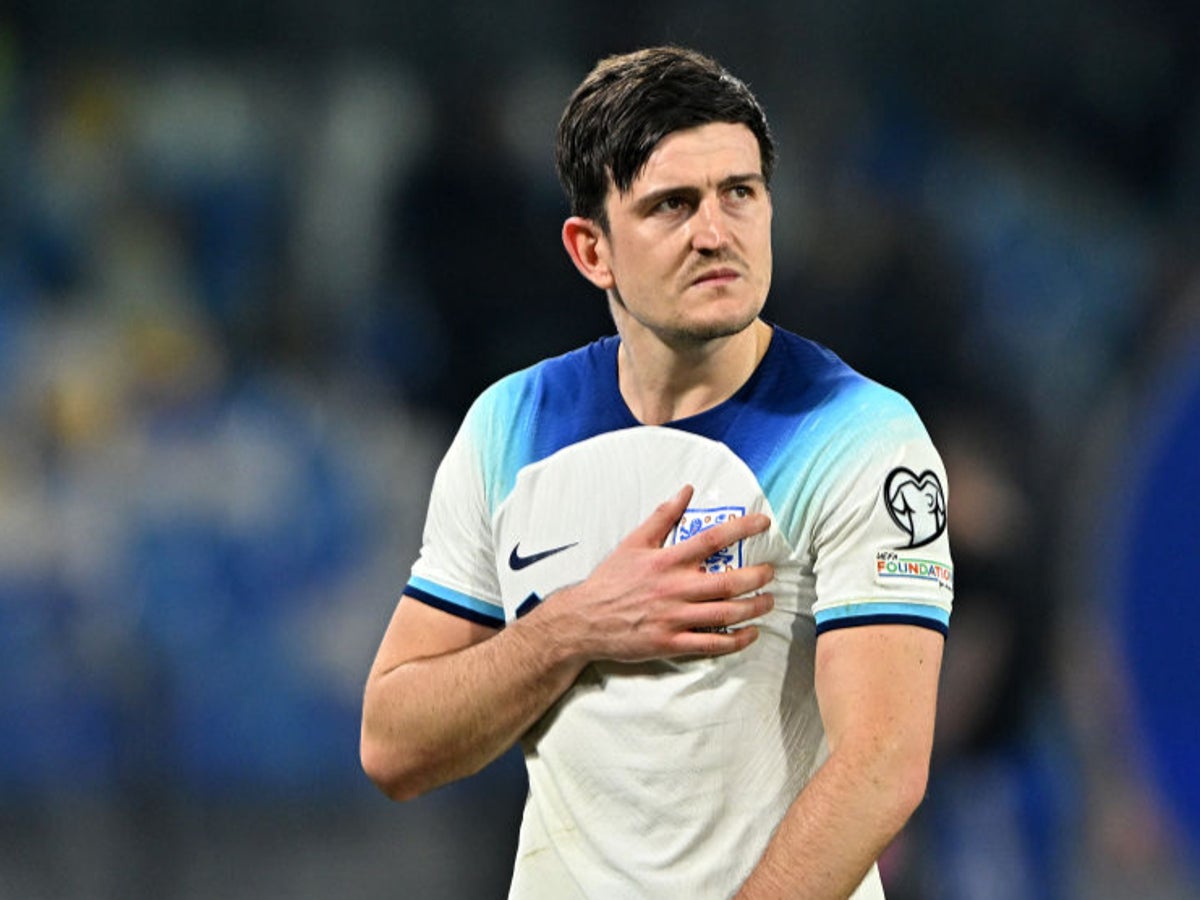 Harry Maguire says nothing less than victory euro 2024 will "fail" and believe England If they had played 10 times, they would have beaten France more often than they had lost. The midfielder also supported Gareth South Gate for nurturing "hope and faith" in the cast for thinking on a "very brave" show In the match they beat Italy 2-1.
This victory marked another historic milestone for the team, which has not won in the country since 1961, and Maguire considers England to be among the top-ranked nations now ruled by France.
"We're in a good place, we felt like we were in a good place at the World Cup. But these big tournaments are best set on the margins. I think we played really well in the World Cup, and in the end, we got knocked out to a good French team – a French team that we believe we can beat, and with them." If we played 10 times, we would have given them a good game 10 times and probably won more than we lost.
"Over the years they've proven they've managed to do the job better than England. So that's something we're working on. But of course we have to look at our team and our squad now. It has a lot of talent and a lot of young players coming in. I think it's my age too, currently 30 I'm 20 years old and have the mentality of 'If we didn't win the tournament, it was a failure'.
"Obviously, we have to qualify first – so this is a tough group, of course we came here and we had a great result. But that's my mentality. I mean I've been in three big tournaments right now and I'm very close. So my mentality is obviously, it's going to win it. I believe we have the players."
Maguire was asked if this meant any remorse regarding the World Cup, but instead of feeling that the quarterfinal qualifying had any repercussions on the team or Southgate, the Manchester United captain said it was the opposite.
"Of course we went to Qatar to win the tournament. As a result, we were disappointed when we were eliminated as a team, I think the performance was good, we kept the cleanest sheets in the tournament, we were in the first places. Even though they reached the quarter finals, we were disappointed," he said.
"There weren't such good margins in Qatar, that could happen in big tournaments. I speak for myself but I know from speaking to other players that they were really happy with Gareth staying.
"We built something as a group and he was the leader of it. I have to say that he is the person who gave us hope and gave us faith to be successful as a country in these big tournaments and I am sure it will be beneficial."