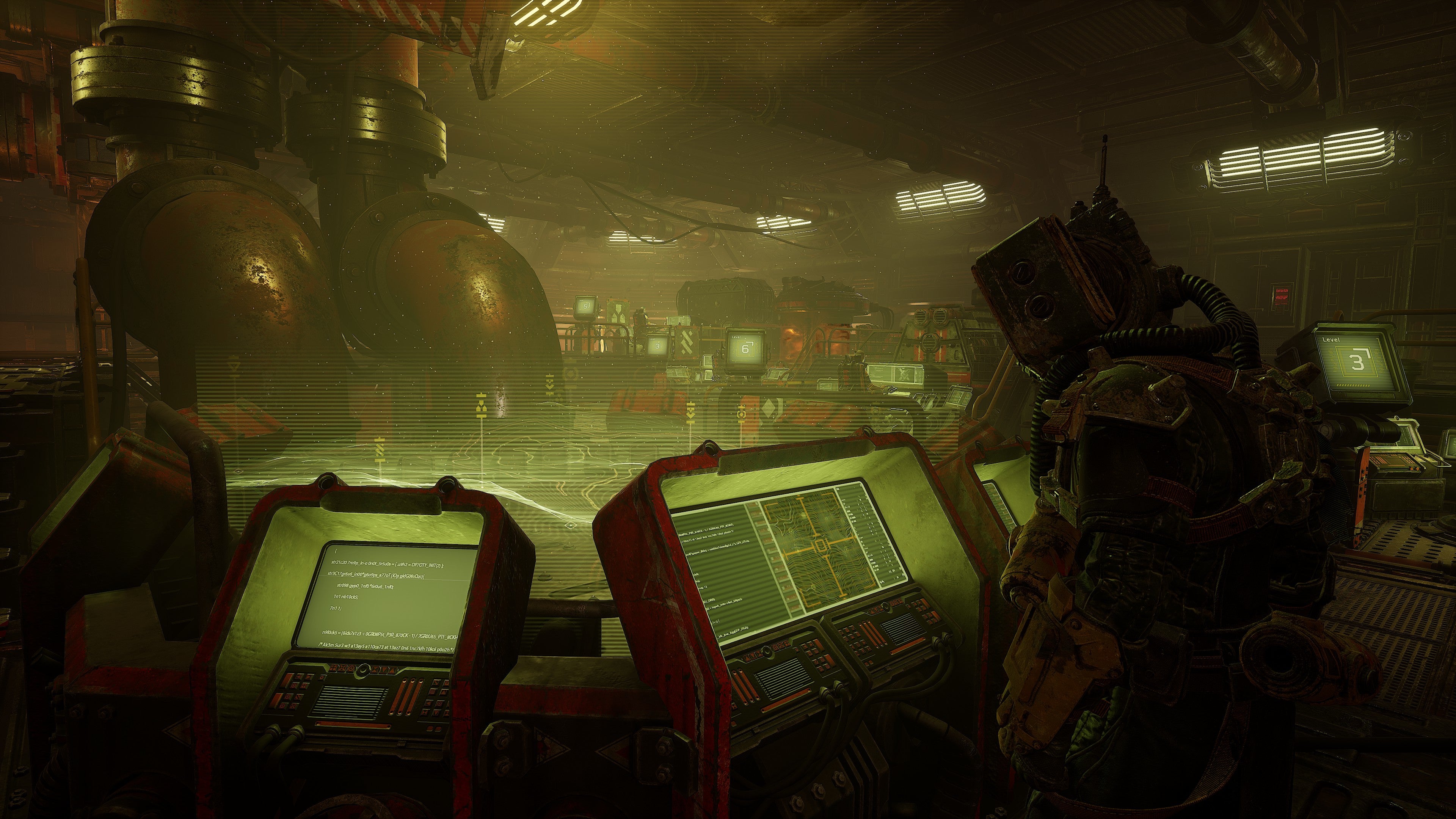 Behavior Interactive, developer of Dead by Daylight, has set a launch date for its first-person building and raiding game Meet Meet Your Maker for April 4th, confirming that it will be coming to PlayStation Plus on day one alongside a retail release for PlayStation, Xbox and PC.
Meet Your Maker takes players (alone or with a friend) to a post-apocalyptic wasteland where they can build their own maze-like outpost filled with treacherous traps and patrolling guards. Once the scene is (literally) done, that outpost is then dumped into the internet, whereupon other players can attack it in an attempt to defeat its challenge.
"Each outpost in Meet Your Maker requires you to build a clear path from its entrance to the Genmat at its base," Behavior Interactive explains in post on the PlayStation Blog"but there's nothing to suggest that this path has to be easy to navigate… Winding corridors, verticality, multiple branching corridors, and trap-filled dead ends are all great ways to confuse raiders."
As raiders win and fail, creators can monitor their outpost's performance, re-designing it at will — especially useful given that the rewards earned for successfully taking down raiders can be used to expand or increase the building toolkit.
Meet Your Maker release for PS4, PS5, Xbox One, Xbox Series X/S and PC (via steam) on April 4 and will be available as part of PlayStation Plus' monthly lineup of games on release day.