Releases a Topic Schedule every new month foreign names this is their platform debut. The streamer's chosen series always deal with complex topics that make for hours of fun entertainment. Today, Collider is happy to share just the clip Temple, a British TV series about a skilled surgeon whose life and career change dramatically when his wife is diagnosed with a fatal and degenerative disease. Season 1 begins streaming March 2nd on Topic.
Series stars Mark Strong (1917 year) as a surgeon, he decides to do whatever it takes to provide his wife with the experimental treatment she needs. This includes starting an underground clinic (literally and figuratively), which causes a set of problems that are clearly shown in the clip. Opening a clandestine clinic means making a deal with some shady individuals who will start to get addicted to it, and sooner or later they'll come asking for donations.
In the clip, Daniel (Strong) gets a call from the perpetrator, who says he's going to take the gunshot victim to the clinic because he obviously can't go to the hospital. Complicating matters is that Daniel must come to the aid of the criminal if he is to continue the clinic. The clip also makes it clear that living a double life has already taken its toll on Daniel: he's wasting time, ignoring his daughter.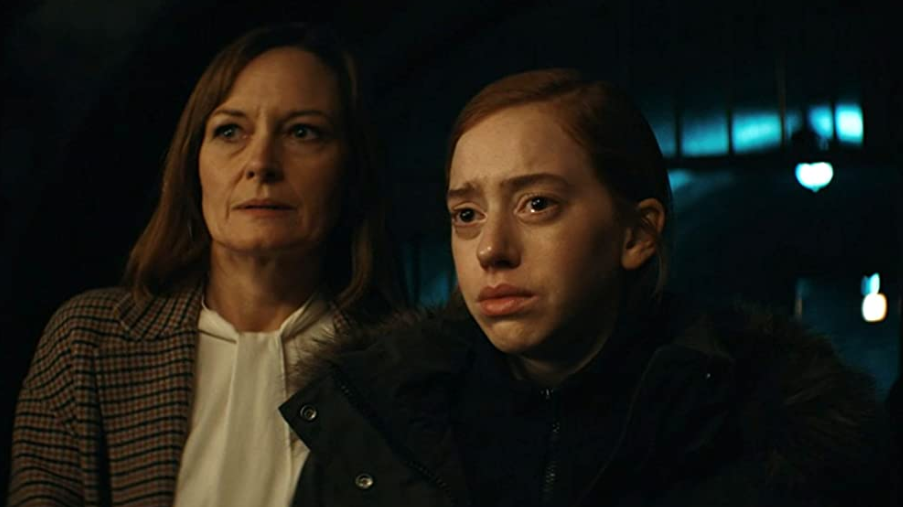 RELATIONSHIP: 'Midsommar' Producers Unveil Swedish Mystery With Agatha Christie Hjerson Trailer (Exclusive)
From Europe… to Europe: Who's Star Temple?
Temple The gates are taken from London's famous Temple tube station, which in the series serves as the location for the underground tunnels where Daniel sets up his clinic. The show is based on the Norwegian series of the same name Valkyrie, which originally premiered in 2017. In the original story, the clinic was set in a bomb shelter, but the story is otherwise pretty much the same. The British version originally aired on Sky One in 2019.
Aside from Strong, the cast Temple features are also available Carice Van Houten (Game of Thrones), Daniel Mays (Rogue One), Toby King Bakare (I can destroy you), and Catherine McCormack (Brave Heart), managed by Luke Snellin (Let it snow), Sharif Korver (Invader), Lisa Sive (Stars shine).
Topic premieres Temple March 2nd. You can watch the exclusive clip below:
Check out the official synopsis here:
Based on the popular Norwegian series Valkyrie and executive producer Lisa Marshall (Taboo, Riviera), Temple is the story of a talented surgeon, Daniel Milton, whose world is destroyed when his wife develops a fatal degenerative disease. After running out of conventional treatments, Daniel teams up with the lonely but resourceful Lee to launch an "underground" clinic in the tunnels beneath London's Temple tube station. Daniel treats all people who are unable or unwilling to seek legitimate means of health care. He and Lee are soon joined by Anna, a guilty medical researcher, and Jamie, a young fugitive pirate. Daniel does his best to play this dysfunctional team, but as he pushes his moral boundaries, it may actually be his own desperate actions that bring everything down.