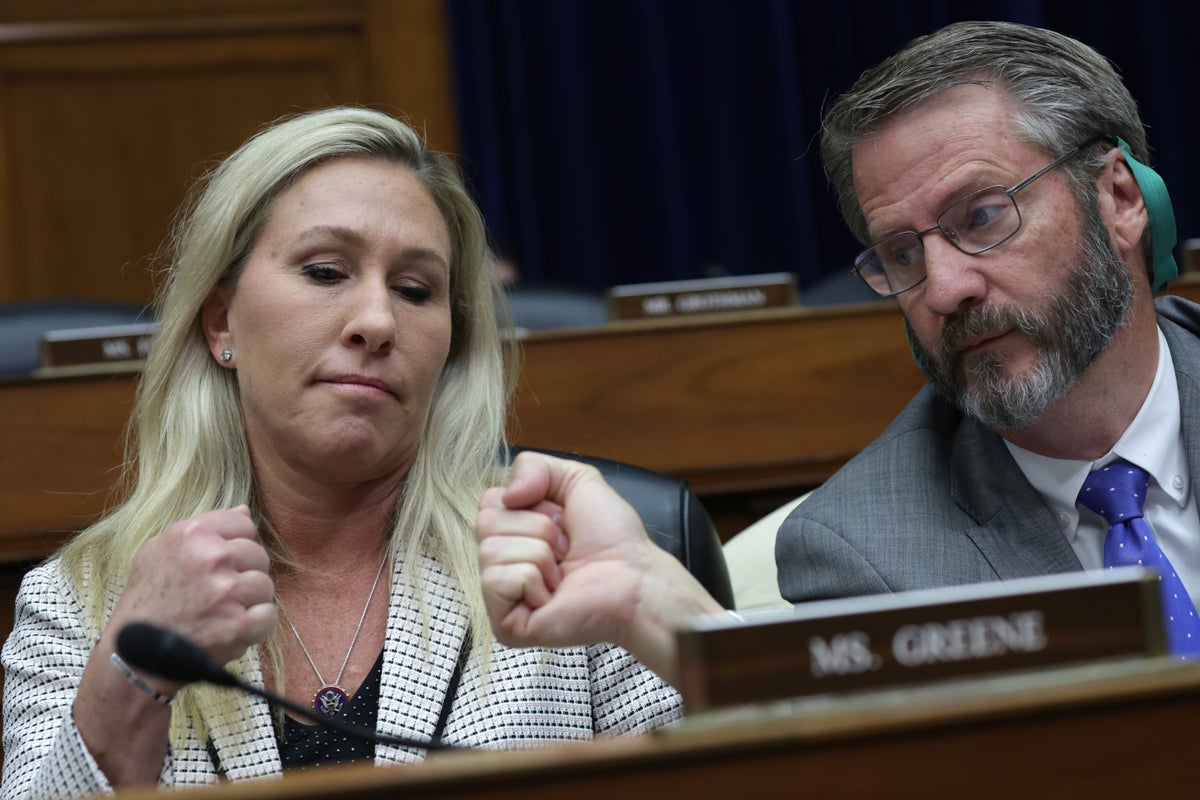 Representative Marjorie Taylor Greene notified on Tucker Carlson's Fox News program Thursday that she will reintroduce a resolution to review all spending on the war in Ukraine on its one-year anniversary.
Ms. Greene announced that she will introduce the resolution on Friday despite the House currently being in recess. Ms Greene and many other Republicans in the House have been vocal critics of US support for Ukraine after Russian President Vladimir Putin invaded the country.
Ms. Greene told Carlson that even House Foreign Affairs Chairman Michael McCaul voted to support the resolution after she introduced it last November. She previously introduced the resolution with Reps. Matt Gaetz and Cory Mills of Florida, Andrew Clyde of Georgia and Thomas Massie of Kentucky.
"I will present it on Friday," she said. "Let me tell you what it will do: It will force Congress to give the American people an audit and that's exactly what the American people need. An audit of Ukraine."
Ms Greene is one of the most outspoken critics of US aid to Ukraine. When President Joe Biden visited Kiev on President's Day, the far-right congressman accused the president of putting "America last."
"There is no bipartisan support among the American people for fighting a war in Ukraine that does nothing but force them to pay for it," she told Carlson on Thursday. "The problem is that warmongers and our top leaders in the Biden administration are so clueless, they are so stupid, they are so out of touch with what the American people want, that they will literally lead us into World War III."
The resolution likely has a better chance of passing now that Republicans have taken control of the majority in the House of Representatives. Ms. Greene voted to support Kevin McCarthy's bid for the speakership, although her co-sponsor Mr. Gaetz opposed Mr. McCarthy's bid.