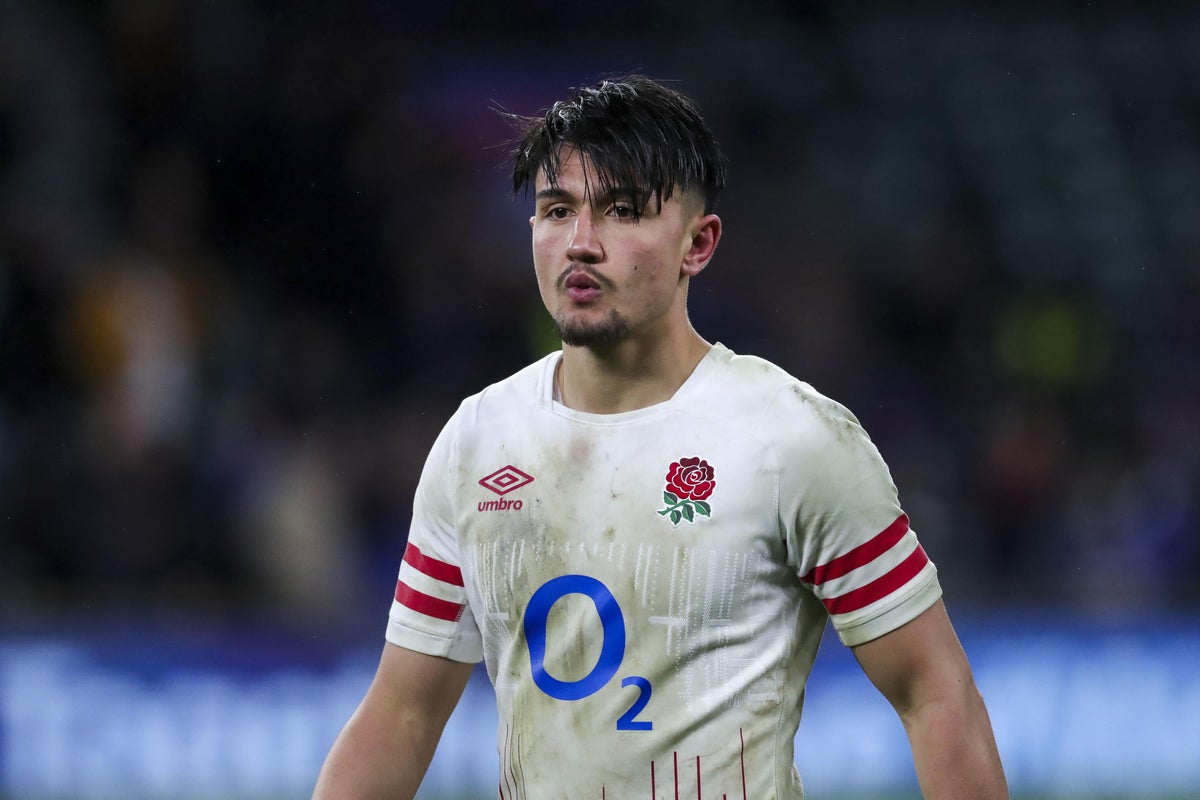 marcus smith insists England They are ready to go down the canvas to zero in Dublin and try to avoid one another. Six Nations mismatch.
Smith sees Saturday's showdown with grand slam-chasing Ireland At the Aviva Stadium, as a "free kick" on the basis that no one even gave England a chance to throw a punch to ruin the St. Patrick's Day celebrations.
after hitting A record 53-10 loss to France In Round 4 at Twickenham, they were placed as weak players 7-1 to beat the world's No.1 side in their last competitive match before the World Cup.
The failure causes them to finish with just two wins for their third consecutive Six Nations, but Smith insists his team will come out fighting.
"We're in a tough time right now and it's perfect for us," said Harlequins fly.
"We have to get better fast because the challenge is not much bigger than Ireland away in Dublin.
"There's only one way to go now, and that's to get up and fight as hard as we can and play as hard as we can for the jersey.
"We talked about sticking together because there's going to be a lot of noise and a lot of pressure on us. Instead of a splinter, we have to be tighter.
"This is a big test of our unity and determination as a team. There is no better week for this than a free kick in Ireland.
"Time is against us, but I believe we still have time. With the characters we have in the group, we can turn things around very quickly.
"We have a week to right some wrongs and we should be on the same page right away."
France racked up seven tries as they ravaged Twickenham, leading to England's heaviest defeat in the tournament since its founding in 1882.
"We weren't built to lose that way in the week," said Smith, whose immediate return turned into a half-quick nightmare as England was shattered in the contact area.
"We're going to look at our individual performance and our team performance because that wasn't good enough for where we wanted to go in the next six months and years ahead.
"We will try our best to get better this week, but that is a good indication of where we are on this journey."
Ollie Lawrence was unable to reach the top of the Six Nations due to a hamstring injury, and Manu Tuilagi placed the void in the inner centre.