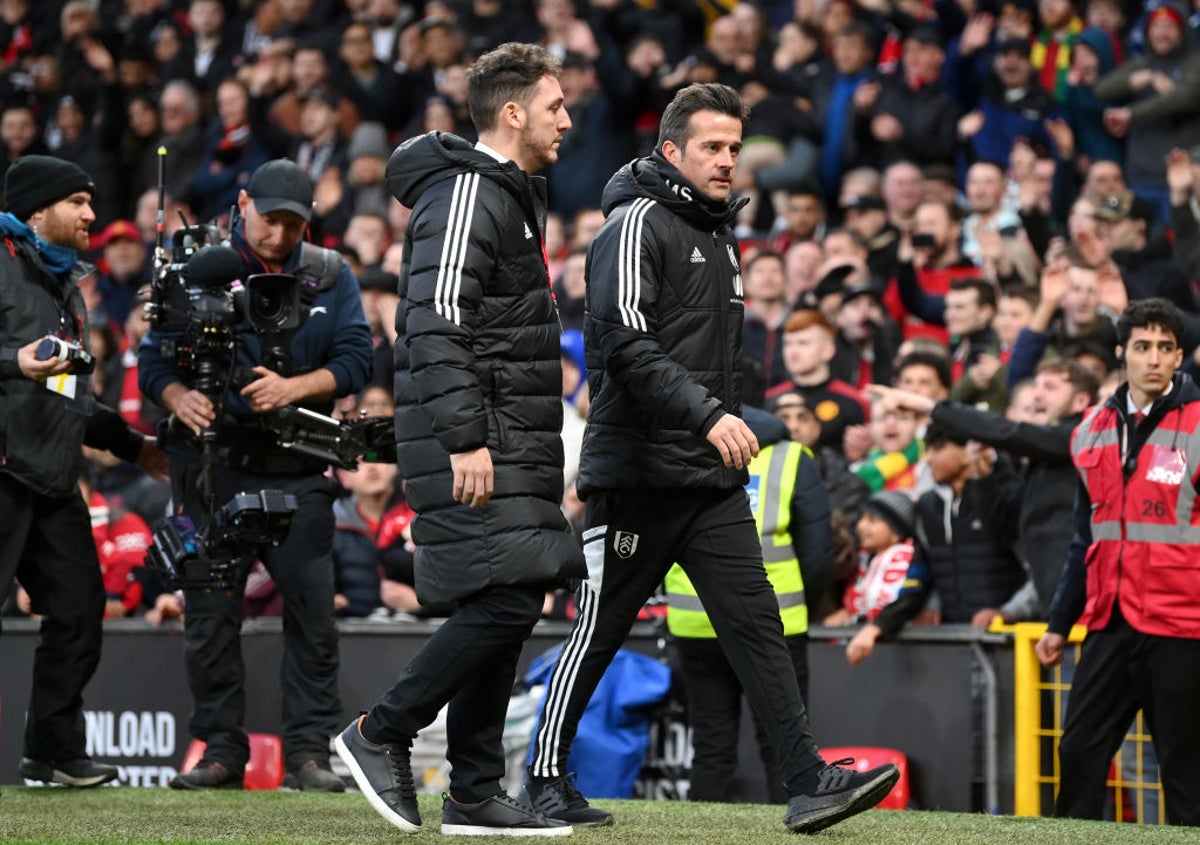 marco silva tried to blame referee Christopher Kavanagh for Fulham losing their heads after seeing three red cards In their 3-1 loss to Manchester United.
William expelled for handball, Silva himself for opposition and scorer Aleksandar Mitrovic He criticized the referee for pushing the referee in a 40-second gap, but the Portuguese said Fulham needed better control of his emotions.
He claimed he wasn't afraid Mitrovic would face a long ban as he said Fulham should receive a penalty and complained about Kavanagh's performance in October's loss to West Ham.
"I know our story with Chris Kavanagh this season has been tough for us as a football club. I know the referee as well, we played that West Ham game away and we lost with two clear handball goals. We lost the game and it was Chris Kavanagh at that moment."
Mitrovic had given Fulham the lead at Old Trafford but Silva added: "There were two moments in the penalty where Mitro was involved in their box, nobody checked, nobody cared. And that's it. Unfortunately for us this season "We've been very unlucky with Chris Kavanagh, many moments. Some decisions are hard to understand."
Silva said it was not for nothing that his own red car said, "If I got a red card for leaving my zone and the referee gave me a red card because of it, I have to accept it. Of course, at that moment, I said something to him. It wasn't something that would give me a red card.
"I talked to Mitro, it's time to master your emotions. He pushed the referee but I didn't see it as bad as you said. I hope those who will decide (they do) with justice."