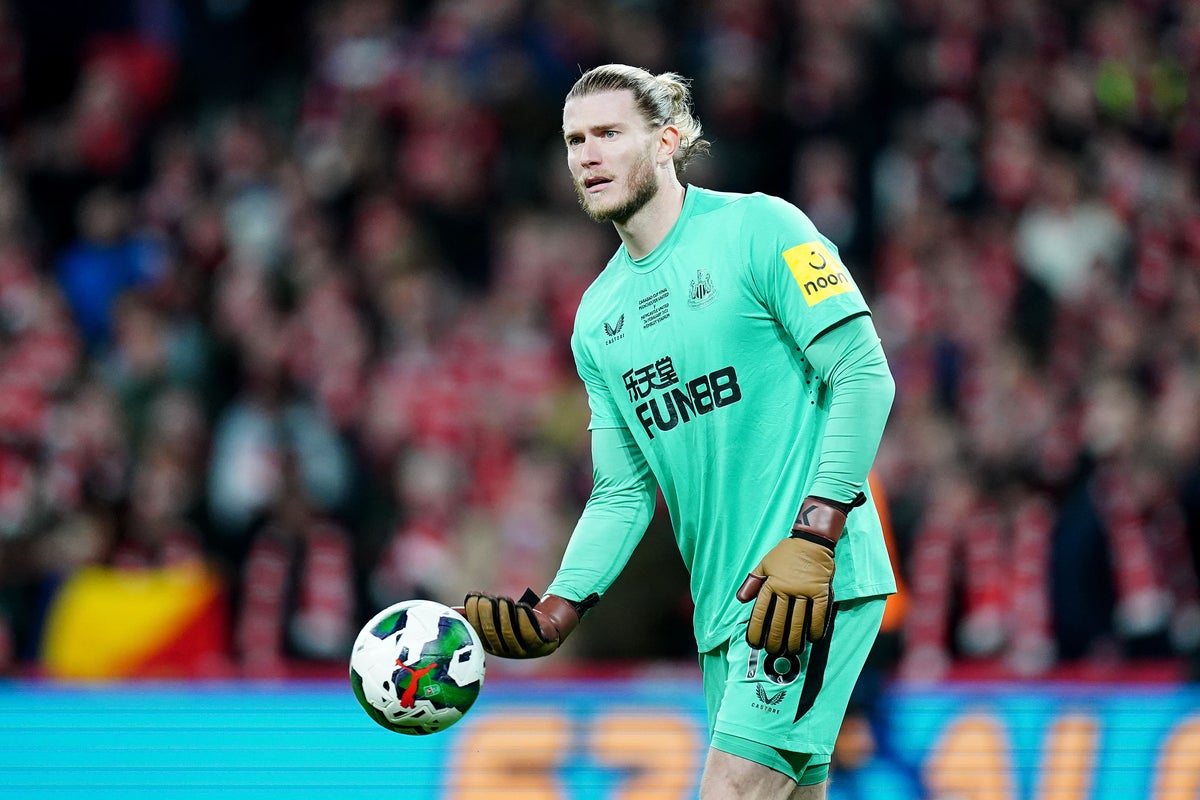 Loris Karius Despite seeing the story of redemption take a painful turn, she did not give up on her dream ending.
The 29-year-old German made his first competitive appearance in nearly two years in Newcastle's Carabao Cup final. Manchester United It's Sunday as he gets an unexpected opportunity to atone for his last Champions League nightmare with Liverpool in 2018.
Karius, who came into the limelight with the untimely suspension of Nick Pope, with Casemiro's header and Marcus Rashford's goal – initially awarded as an own goal by Sven Botman – gave United a 2-0 win, but eventually lost once again finished on the side.
"It would have been a great story if we had won the trophy but unfortunately this is not the end of the dream.
"But who knows? Maybe next year we'll be here with Newcastle again, maybe I'll play another one. You never know. Last week showed me once again that pretty much anything is possible in football, who knows?
"I don't write anything, so I hope the story will have a very good ending one day."
Karius, who joined the Magpies on a short-term deal in September and has since been extended until the end of the season, was a little off the first team when he arrived at St James' Park.
But when Pope was sacked for acting outside his home zone in the 2-0 game last Saturday. Premier League Following the loss to Liverpool, Martin Dubravka threw the pecking order at this season's competition with the cup draw for United and Karl Darlow coming out on loan.
Karius said: "I was watching the match and maybe I didn't realize at first that he (Dubravka) had drawn the cup. In Germany, for example, I think the situation is different.
"But then frankly my phone rang a little bit so I knew I'd probably be playing next week.
"This, of course, wakes you up in the first place. I know things can change quickly, but from then on I had a great week getting into a game like this with confidence."
Karius' plight ignited an intriguing narrative, but if spoken of in Tyneside and further afield, he didn't let it get to him.
When asked about her readiness for the game, she said, "I was pretty relieved because I didn't really read much or pay much attention.
"I focused on training to get a good rhythm for the match and tried to prepare as best I could to get myself ready and then you come into the game with a good feeling, so that's what I was trying to do.
"I didn't pay much attention to everything that was going on.
"There is always pressure to perform, but I tried to enjoy it. It's a cup final, Wembley – it doesn't get any better than this.
"You have to enjoy these moments and absorb everything, and that's what I tried to do.
"Five minutes in the first half cost us the game. In the second half, United defended very well, didn't give us much opportunity. They brought the game home very well."