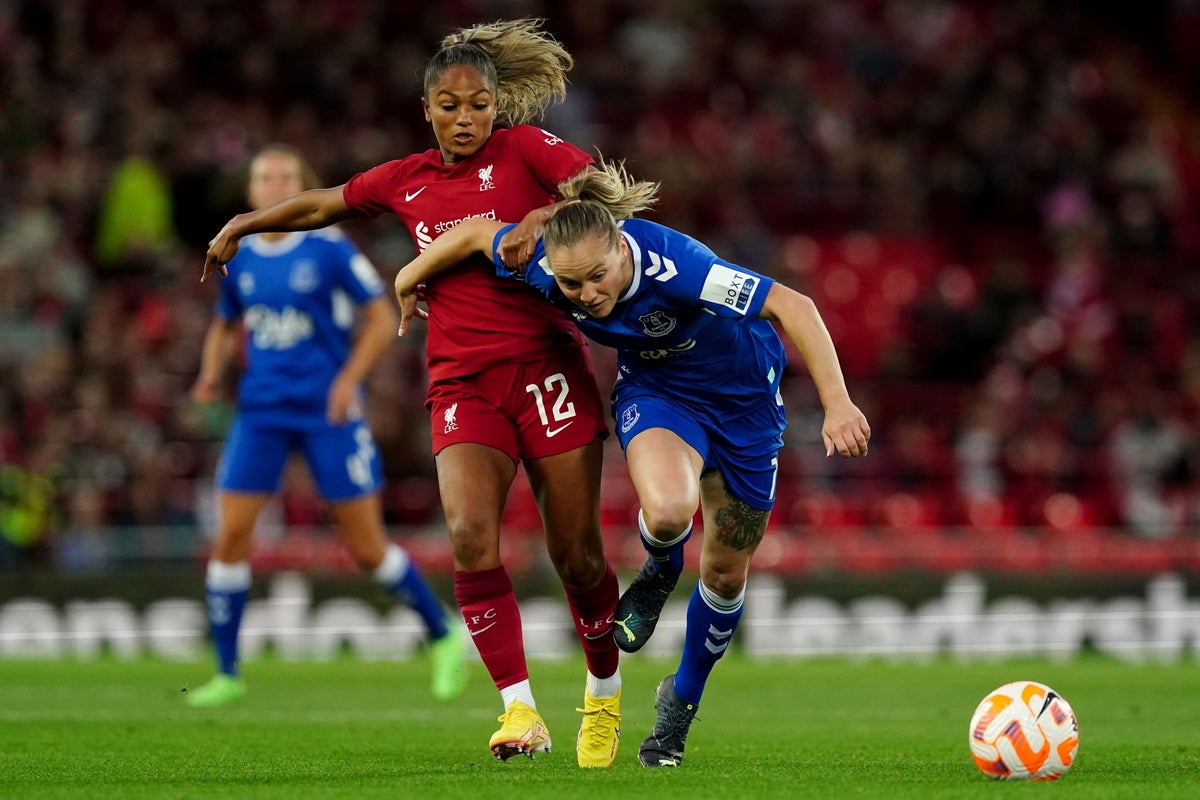 Liverpool Boss Matt Beard says the raid will continue Everton on Fridays merseyside derby Goodison Parkwhere his side will look to "correct wrongs" from the reverse fixture at Anfield.
He saw the match last September redsIn the second match of the Women's Super League, they lost 3-0 to Toffees.
Beard said at a press conference: "The day before, we tried to prepare the team as best we could in terms of going to Anfield, getting to know the locker room, going out on the field.
"But when you go out in You'll Never Walk Alone in Anfield in front of 27,000, 28,000 people, it's a completely different effect than it was in Prenton Park.
"I think you can see that he impressed us a bit in the first half performance, I thought we did a much better job in the second half but we were very open behind the game and we tried to chase him.
"What we learn from this will live with us because we know what we have to do on Friday night. The pressure on Everton playing for Goodison will be reversed. We look forward to the event.
"I think we learned a lot that night and I hope we look forward to fixing that night's mistakes on Friday."
Beard added: "I wouldn't say (about revenge). I know what this fixture means for the club and the fans. We would love to give our fans bragging rights.
"For derby matches, form goes out the window… because that's (about) passion. I think whoever is in emotional control tomorrow night will finally reach the top.
Liverpool and Everton are eighth and sixth respectively in the league by six points and are heading towards the fixture kicking off the Women's Football Weekend.
It's one of two derbies in two days as Tottenham hosts Arsenal on Saturday and on Thursday night giant projections of the players who will be playing are illuminated from the buildings at Liverpool's Royal Albert Dock and Brent Cross in North London.
Everton boss Brian Sorensen said of Friday's event that the team's home record will be broken: "There's a lot of hype around it. Last night I saw them hanging big pictures on one of the buildings on the pier, which was really nice. From what I've heard (ticket sales) it's hit 20,000, so that's a good crowd.
"Liverpool will be up for the challenge. Friday night will be a big game with a big crowd under the lights. I don't think it will get any better. Both teams will give their all to win.
"I hope we can do the same (as at Anfield) and the fans will be just as happy. It was a special night.
"We're probably going to see a slightly different, more aggressive Liverpool team than at Anfield, so we're preparing for that.
"Can we win everything we did that night with the same style, the same coolness? I hope the smile (from the fans) is just as big."
Sorensen also said goalkeeper Emily Ramsey, who came on loan from Manchester United to Everton, will be out for another four weeks due to an ankle injury that saw her withdraw from the England squad last month.
Liverpool retrained Jasmine Matthews, Melissa Lawley and Shanice van de Sanden ahead of the match.