1970s is all the rage right now and this is one of the most anticipated series of the year, Daisy Jones and Six, wants to take us back to the heyday of rock and roll. The series airs on Prime Video later this week Taylor Jenkins Reid novel of the same name. The story follows a fictional rock band from its inception to its heartbreaking and sudden demise, exploring the interpersonal relationships between the band members as they rise to fame.
When brothers Billy and Graham Dunn formed the band in the early 1970s, they had no idea how it would shape the rest of their lives. The line-up consists of keyboardist Karen, drummer Warren, bassist Eddie, Billy on lead vocals and Graham on lead guitar and of course the famous Daisy Jones in the line-up.
Ahead of the series premiere, Collider is happy to share an exclusive excerpt from the audiobook, which has been praised as the record that made people fall in love with the format. Daisy Jones and Six, both the series and its source material, follow asynchronous timelines where former members of the group are interviewed about their years in the future. While Reid's book is written from a different perspective, the audiobook stands out for its excellent performance. The clip, which you can listen to below, sees Daisy Jones join The Six for the first time and showcases the vocal talents. Judy Greer (Halloween) as Karen, Benjamin Bratt (Poker face) as Graham, Pablo Schreiber (OITNB) as Billy, Jennifer Beals (The L word) as Daisy and Fred Berman as Eddie. Excerpts are also included Henry Leyva read Rod Reyes, tour manager of the band that played Timothy Olyphant in the series.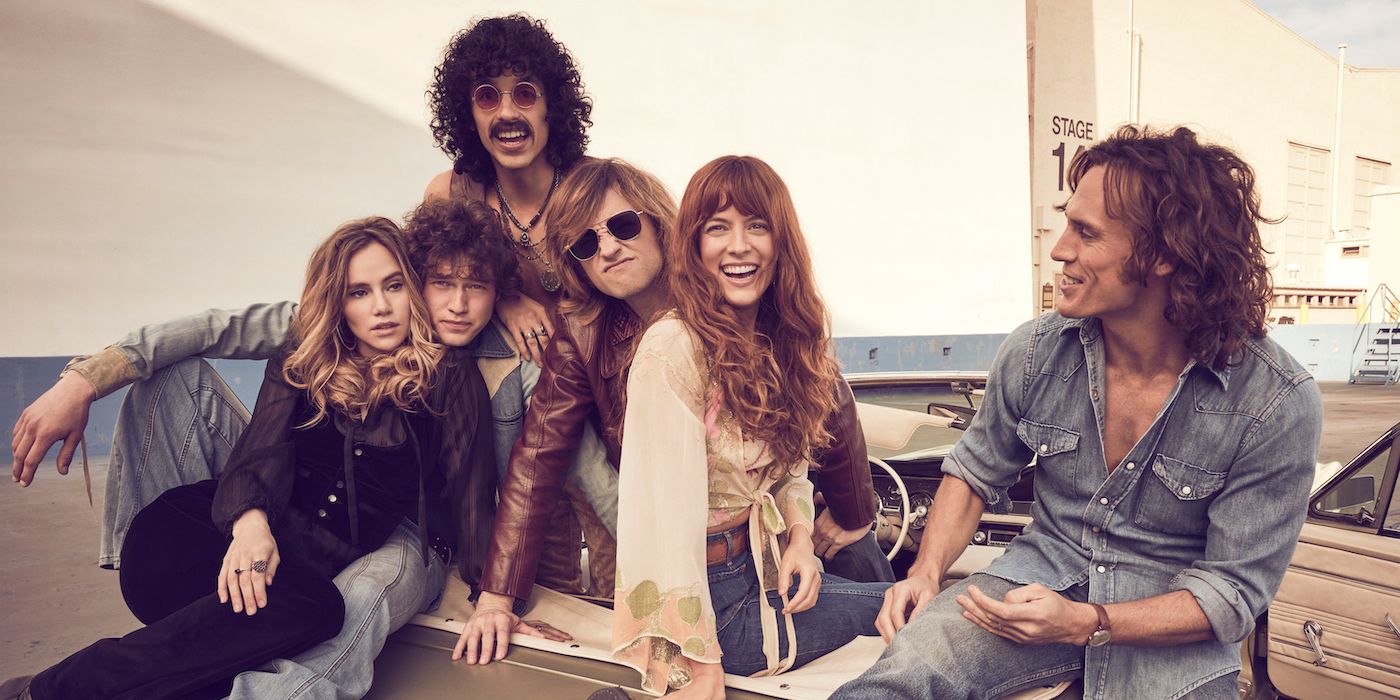 RELATIONSHIP: Daisy Jones and the Six become rock 'n' roll legends in a new trailer
What is the inspiration behind it Daisy Jones and Six?
Although Reed's novel is a work of fiction in its own right, it was explained earlier the inspiration for this story came from his love for a real rock band Fleetwood Mac. Reed recalled watching a performance between the bandleaders Stevie Nicks and Lindsay Buckingham and think, "Oh, they're in love." Fleetwood Mac's interpersonal drama is often reflected in their music, and Reid used the mix of real emotion and theatrics needed to put on a good performance to write a heart-wrenching tale of love and loss.
Daisy Jones and Six Premieres March 3 on Prime Video. Stars of the series Sam Claflin, Riley Keough, Camila Morrone, Sookie Waterhouse, Will Harrison, Josh Whitehouse, Sebastien Chacon, Nabi beand Tom Wright.
You can listen to an excerpt from the audiobook below. Audio courtesy of Penguin Random House Daisy Jones and Six By Taylor Jenkins Reid, read by the entire cast.