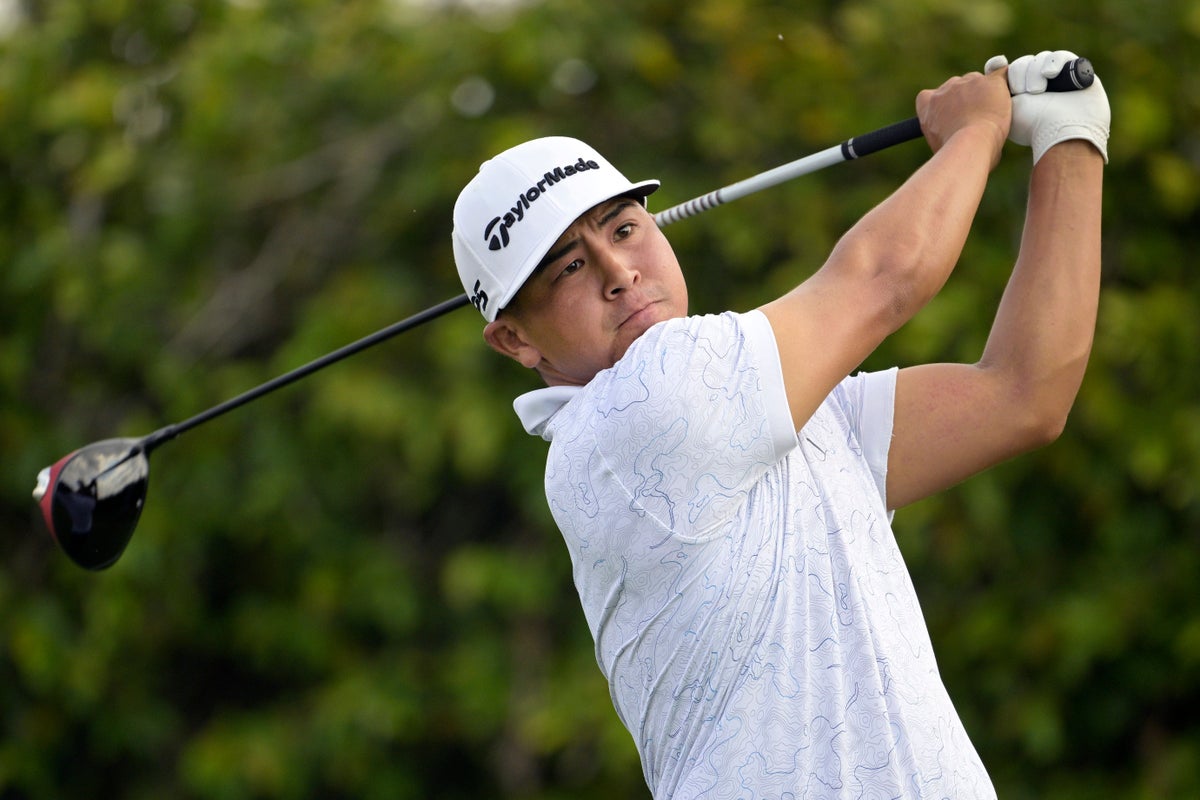 Kurt Kitayama leads the Arnold Palmer Invitational mid-stage after world number one Jon Rahm it was swept off course on windy Bay Hill.
Winds of up to 25 mph made up for the harsh conditions in Florida, and first-round leader Rahm suffered by dredging four out of 76, his highest score since the third round of the PGA Championship last May.
Kitayama never won on the PGA Tour, but the Californian climbed to the top of the leaderboard at nine with a score of 68 including five birdies and a solitary flaw in the 16th par five.
The 30-year-old is two points ahead Jordan SpiethAfter almost going out of bounds on the 18th, he closed with 69 and missed the par hit.
Xander Schauffele and Corey Connors, who produced the best second-round score of 66, drew under six points, while US Open champion Matthew Fitzpatrick and the American trio Justin ThomasPatrick Cantlay and Davis Riley are one more shot behind.
Rahm, who has already had three PGA Tour wins this year, was among the early starters in the back nine, and his day started badly when he entered the water on the 11th and landed a shot.
The Spaniard recovered with a bird in the short 14th but was fired four times in the last five pits, including a double bogey seven in the sixth after finding the water again.
Among the three sub-groups, Rahm is one shot ahead of Rory McIlroy, who is back in contention after a tough first day.
McIlroy followed up his opening 73 with a struggling 69 that saw him flank three of the four par five.
The square of the day belonged to him. Victor HovlandHe also bottomed two after a seventh-row hole for 183 yards.
Hovland produced a perfect seven iron for his fourth PGA Tour ace and his 23rd in the tournament's 57-year history.
Two-time major champion Collin Morikawa and England's Justin Rose were among the key players who missed the cut.
Rose's hopes of playing the weekend were smashed by a triple bogey-eight in sixth after hitting the water twice.