Kenneth Anger, the artist and filmmaker whose work offered a distinctively radical blend of paganism and homoeroticism, has died aged 96. The art gallery Sprüth Magers confirmed his death, saying: "Through his kaleidoscopic films, combining sumptuous visuals, soundtracks of popular music, and focusing on queer themes and narratives, Anger laid the foundation for the later 20th century avant-garde art scenes, as well as for the contemporary queer – and the imagery of youth culture."
Anger's films, which included Fireworks (1947), Inauguration of the Pleasure Dome (1954), Scorpio Rising (1963) and Lucifer Rising (1972), made him a key figure in the counterculture for four decades, and later a hero to subsequent generations filmmakers grappling with similar themes. Although he never found commercial success through his films, his book Hollywood Babylon – a compendium of often snarky and largely unverifiable gossip about the film industry – became famous after it was first published in 1959; it was followed by a sequel in 1984.
Born Kenneth Anglemyer in 1927, Anger grew up in Santa Monica and claimed to have appeared in the 1935 film A Midsummer Night's Dream. After moving to Los Angeles, he met avant-garde filmmaker Curtis Harrington, who introduced him to the occult writings of Aleister Crowley. In 1947, after making films at home for several years, Anger completed Fireworks, a surreal, experimental short film that combines Crowley's ideas with homoerotic imagery. It became infamous for an image of a sailor opening his flywheel to reveal a Roman candle and lighting it. A decade later, distributor Raymond Rohauer was convicted of obscenity for displaying fireworks at a Los Angeles movie theater in 1957; it became a civil rights issue, and the California Supreme Court in a landmark ruling overturned the verdict, saying that references to homosexuality in a movie were not obscenity.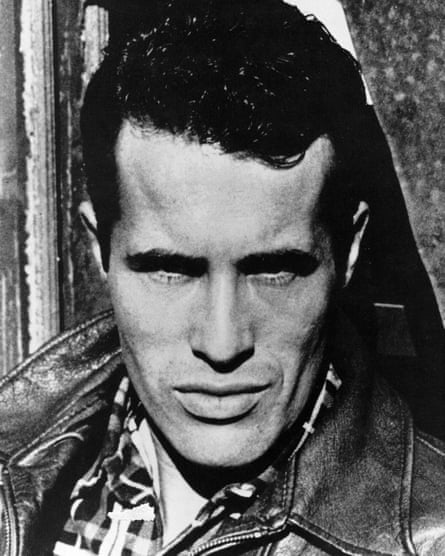 Anger would go on to make a number of short films that would bring him celebrity on the underground film circuit. In 1953, Inauguration of the Pleasure Dome saw him go deeper into Crowley's "Thelemite" spiritual philosophy, while Scorpio Rising (1963) was a surreal exploration of American leather biker culture with an influential pop soundtrack. As the counterculture became more popular in the late 60s, Anger became friendly with Mick Jagger, Marianne Faithfull, Jimmy Page and John Paul Getty Jr. Jagger appeared in Anger's 1969 film Invocation of My Demon Brother (alongside future Charles Manson acolyte Bobby Beausoleil and Satanist Anton LaVey), while Faithfull starred in Lucifer Rising, which Anger completed in 1981.
Chronically short of money, despite the success of his books, Anger largely gave up making films in the 1980s. But he came out of "retirement" in 2000 to make a number more, including Patriotic Penis, Mouse Heaven and Uniform Attraction. he told the Guardian in 2010 that he had a third part of Hollywood Babylon completed, but could not publish it because of a chapter containing material on Tom Cruise and Scientology.
[pub1]