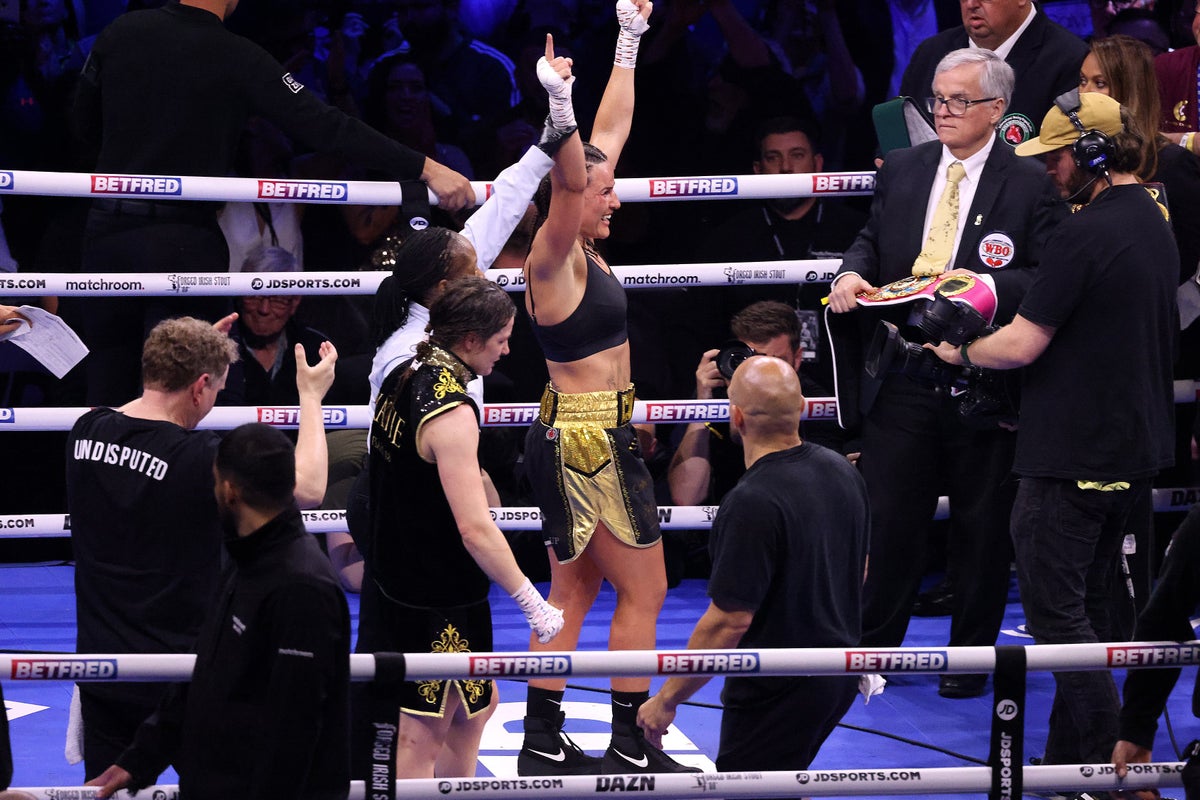 katie taylor After losing her first fight on Saturday night, she wants a rematch with Chantelle Cameron in the fall. Dublin.
Having yet to lose a fight, Cameron defended the undisputed lightweight title in the 10-round fight, drawing 95-95 and 96-94, 96-94, which ended in Cameron's favor.
Disappointed Katie Taylor told DAZN After the match, he already set his sights on the rematch.
"I'm not sure (if it was melee) I should have looked back," he said.
Congratulations to Chantelle and thank you for this opportunity. I'm looking forward to the rematch.
"I wasn't surprised by how fast he was. I waited for everything that came my way, but tonight I fell short. I look forward to facing him next time.
I knew it was close combat, every round was close but this is boxing."
Cameron told DAZN after the fight that he wanted more belts.
He said: "I am petrified. I've seen results go awry in the past. It was a close fight and Katie is a great boxer, the best per pound.
"My strength is to apply pressure. I don't mind getting hit, so my corner got me off the leash.
"I beat McCaskill in the last fight at 147 and now I beat another undisputed champion. I'm tired of holding on to my belts, I want to wear more belts."
supportive Eddie Hearn He said there will be a second fight on DAZN.
"I want to congratulate Katie and Chantelle for showing us what boxing means," he said.
"It was a fight that could go either way, but I think the result was right.
There is a rematch clause and we want to do it again in the fall. Katie has only one thing on her mind and it's a rematch."
[pub1]