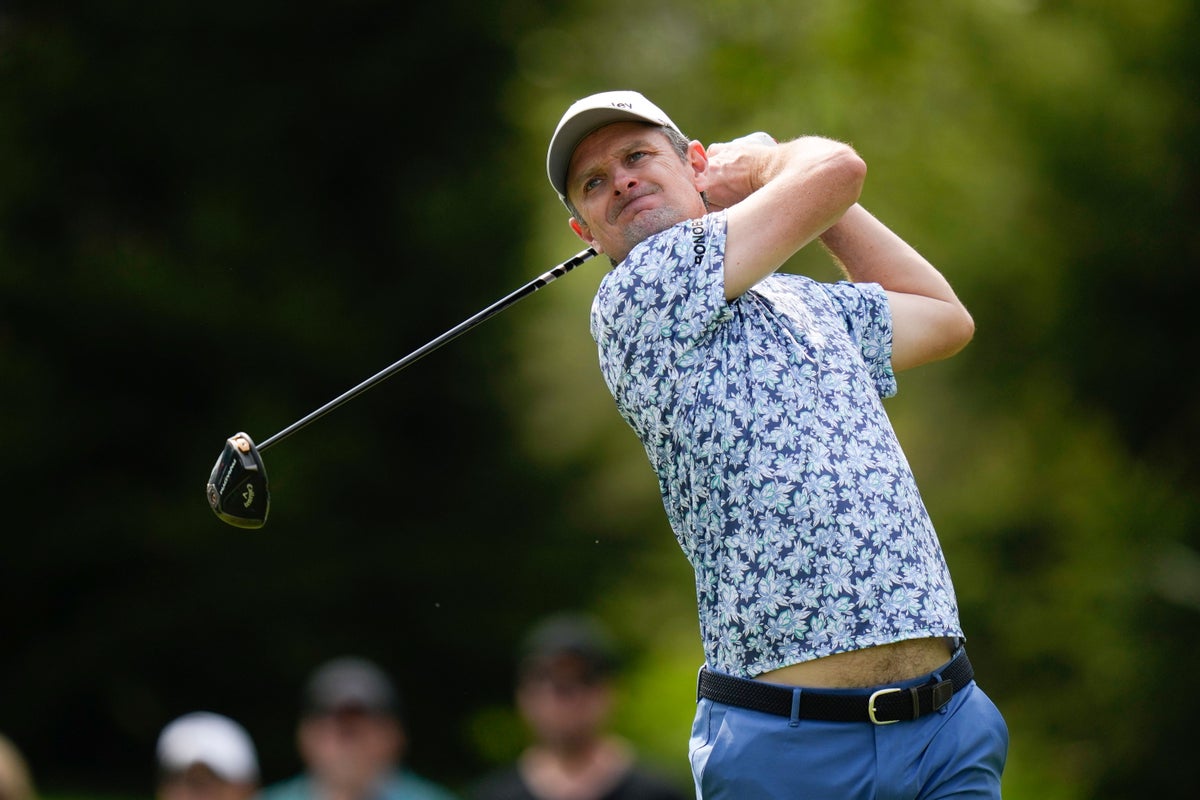 Justin Rose He admitted that his second round of 70 wasn't what it seemed, as he struggled to double his main tally at the 105th USA PGA Championship.
Despite hitting only two grassy pitches in the rule at an extremely difficult Oak Hill, Rose shot evenly on Friday, putting her under one equal at half time.
"To smoke And mirrors, I think," said the former Olympic champion, smiling when asked how he managed to do that.
"Honestly, I had roughly a few fair bits of lies. When I caught a bad lie, I took my medicine and rushed out and tried to avoid the big number. I felt it was not important to create a bogey or two here.
"The fact that I made 10 birds (in two rounds) is remarkable considering how I put the ball in the playoffs other than the tee.
"I felt the iron play was pretty good and frankly I had some really nice mid-range hits. There have definitely been some key moments in the game over the last few days.
"There's a lot to look forward to and we're kind of into the weekend, but it's nice to know that maybe I can tighten up a few things."
Rose won the 2013 US Open by an even score at Merion and is enjoying another tough challenge over the weekend.
"Historically I think I typically win on harder golf courses, so I think it fits my profile from that perspective," he added.
"It's right there. This feels a bit like a hybrid PGA/US Open this week. I think I'm looking forward to testing.
"Before the tournament started, I thought -4 would be the winning score. It is very difficult to hit the ball on the grass field right now. The fairways are so solid that's what makes them so hard to hit."
[pub1]