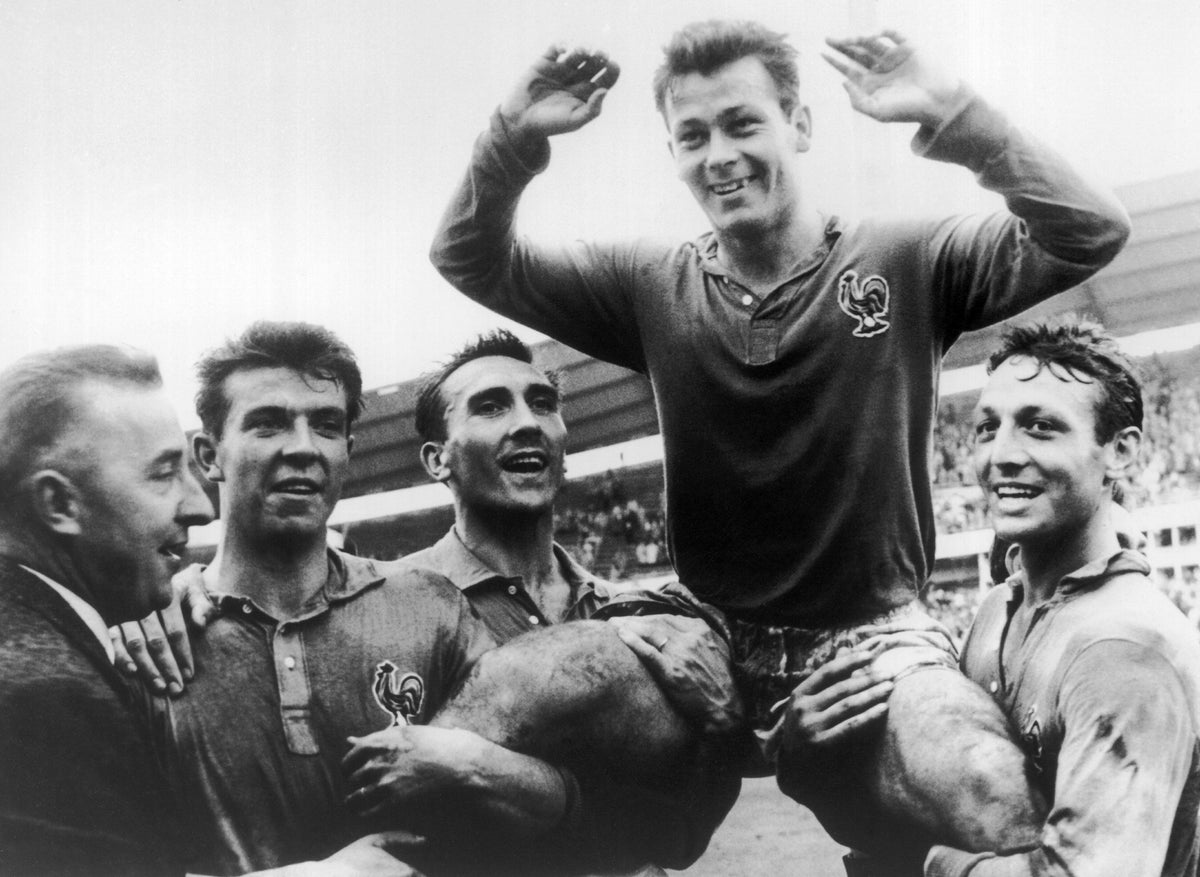 Legendary France Just Fontaine, who holds the record for most goals scored in a men's World Cup, has died at the age of 89.
Fontaine set a record of 13 goals in just six games in the 1958 tournament in Sweden, where France advanced to the semi-finals.
Fontaine was called up to the French team at the last minute and was largely unheard of outside of his country before setting the record.
Since then, no player has come close to breaking Fontaine's record. The late German striker Gerd Müller had scored 10 goals in the 1970 World Cup, but this was the last time a player had reached double digits in the tournament. In 2006, Fontaine told the Associated Press that he thought his record would never be beaten.
"Breaking my record? I don't think that can be done," he said. "The person who wants to beat me has a huge task, right? He has to score two goals per game in seven games."
Fontaine scored 30 goals in 21 international games for France between 1953 and 1960, but his career was interrupted at the age of 28 due to a broken leg.
Fontaine has scored 259 goals in 283 games at club level for French club Stade de Reims, who announced his death on Wednesday.
Fontaine led Reims to the 1959 European Cup final against Real Madrid, and the team said: "A star of French football, an outstanding striker, a Reims legend."
In 1958, France were eliminated from the World Cup by Brazil and 17-year-old Pele in the semi-finals, but Fontaine scored four goals in the third place match against West Germany.
German striker Miroslav Klose holds the record for most goals scored in his World Cup career, with 16 goals in four tournaments.