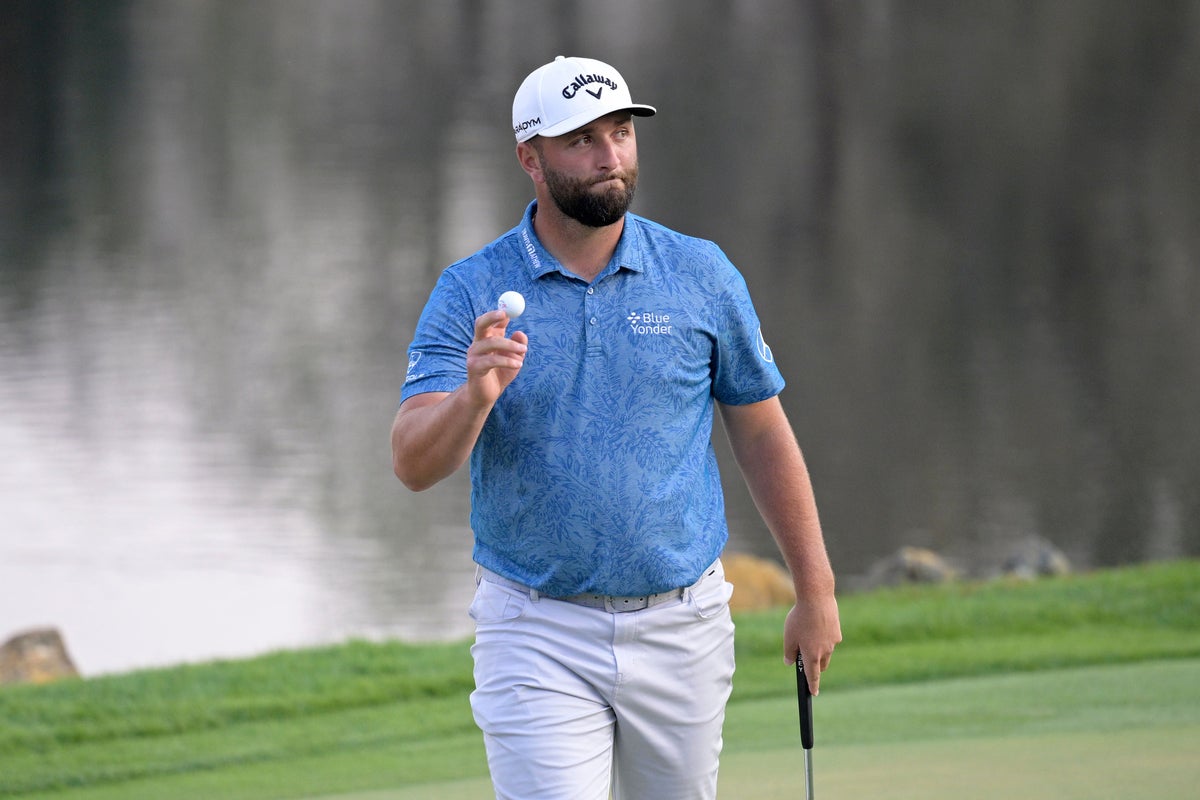 Jon Rahm starts his tour strong Arnold Palmer Invitation also Gulf Hill On Thursday, he closed the eagle-bird-bird by a seven- and two-stroke margin under 65 – before finishing even stronger.
Rahm already has three PGA Tour wins this year and has won five of his last nine tournaments.
Chris Kirk, Cameron Young and Kurt Kitayama were two behind, with the defending champions behind the third group. Scottie Scheffler, Jordan Spieth and Patrick Cantlay, newcomer to Mr. Hill.
Rahm opened with three birdies in a row but managed to hold steady the rest of the way until he got ahead of Kirk and Young.
The Spaniard only hit eight grass pitches and was blocked by trees twice—once he escaped with a 30-foot hit on the 15th hole with par.
He then struck five irons at 25 feet at the eaves at par-five 16 and bore the hole for the eagle. On his third par-3 17, he hit seven anchors that cleared the bunker and landed just in the right spot to roll two feet.
In the closed hole, Rahm struck a soft nine-bar into a front pin that was placed about two meters away.
Fresh from winning the Honda Classic on Sunday, his first PGA Tour win in almost eight years after a four-year battle with alcoholism, Kirk carried that momentum to seven birdie for 67 on the morning tour.
While Young also has 67 in morning conditions.
They were joined by Kurt Kitayama, who had the chance to challenge Rahm until he took his one hit in his last hole at number nine.
The 68-year-old group included reigning champions Scottie Scheffler, Jordan Spieth, Xander Schauffele, and Patrick Cantlay, all among the world's top 20.
Northern Irish Rory McIlroy He was above par from the opening hole and drew a 73, including a pair of bogeys, on the par-five sixth hole when he entered the water.