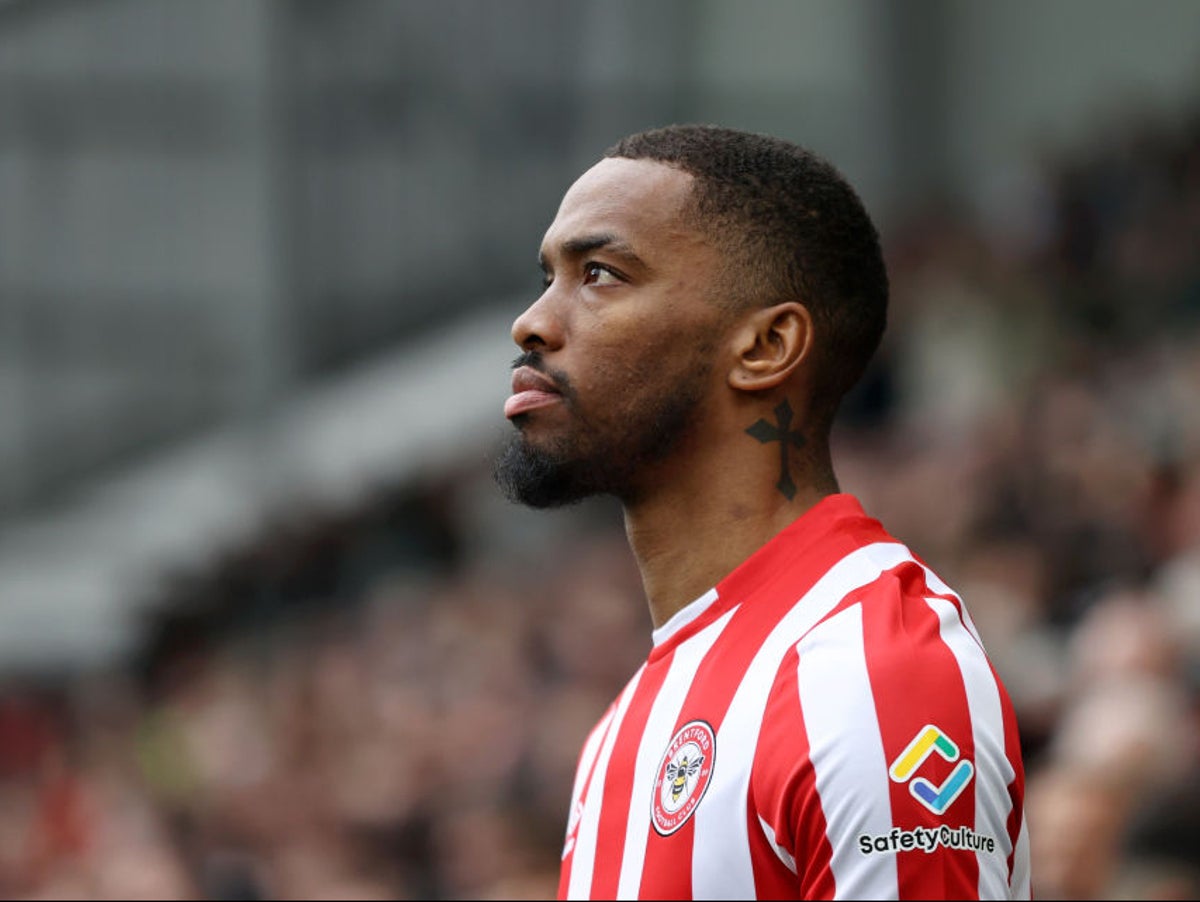 Brentford striker Ivan Toney The FA announced immediate suspension from all football-related activities for eight months and fined £50,000.
The England national footballer has been accused of violating the Football Association's betting rules 262 times between 25 February 2017 and 23 January 2021.
The FA withdrew 30 of the violations and admitted the remaining 232.
Their sanctions were enforced by an independent Regulatory Commission after a hearing.
Toney will only be able to return to training with his club for the last four months of his term, effective September 17, 2023.
Brentford released a statement: "Brentford FC takes note of an independent Regulatory Commission's decision to ban Ivan Toney from football and all football-related activities with immediate effect for eight months."
The 27-year-old, who has scored 20 goals for Brentford in the Premier League this season, has been accused of breaking FA rule E8, which refers to the ban on players from betting on games or sharing information for betting purposes.
Toney pleaded guilty to the charges in February after being released in December 2022, but despite knowledge of ongoing hearings, Gareth Southgate chose to give the striker his first England cap against Ukraine on March 26 at Wembley.
Since being first charged by the FA, Toney has scored a number of key goals for the Bees and has scored six more since pleading guilty in February.
Toney isn't the only player to be banned from gambling. Newcastle and England defender Kieran Tripper is facing a 10-week ban for telling others to bet on his transfer from Tottenham to Atletico Madrid in December 2020.
In 2017, then Burnley midfielder Joey Barton was banned for 18 months after admitting to making more than a thousand bets between 2006 and 2013, but his sentence was eventually reduced to 13 months after an appeal.
[pub1]