The Iranian football team reluctantly sang their national anthem at the start of their game against Wales, after being severely criticized by government officials for failing to do so at the start of the game against England.
The actors, barely moving their lips, had clearly decided to sing the anthem en masse, but the disturbing performance contrasted with the liveliness with which the Welsh actors sang their anthem.
TV cameras cut Iranians in tears and even sobbing in the crowd during the march. Many Iranian fans, dressed in Iranian colors but not waving the Islamic Republic flag, booed the anthem, as did some Welsh fans. After the death of 22-year-old Mahsa Amini in police custody in September, some Iranians, carrying a flag with the slogan 'Women, Life, Freedom', came face to face with security guards at the stadium.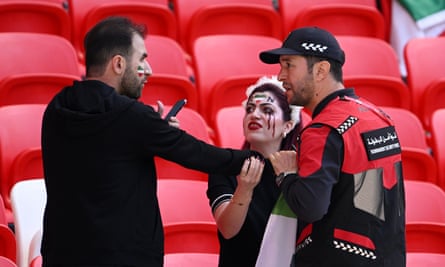 Some fans wore T-shirts with Amini's name on the back.
A spokesperson for the organizing top committee said FIFA rules prohibit items containing "political, offensive or discriminatory messages".
The Iranian team is under fierce and contradictory pressure as conservative politicians warn that players could face consequences if they do not sing the anthem when they return to Iran. But supporters of the protests are looking for more definitive support for them by the players.
The team's Portuguese manager Carlos Queiroz urged Iranian fans to stay away if they don't want to support the team at the stadium. Queiroz said about his cast at a press conference: "I think you'll agree that it's not fair, to look like they're the only person in the world who should be responsible for all the human problems."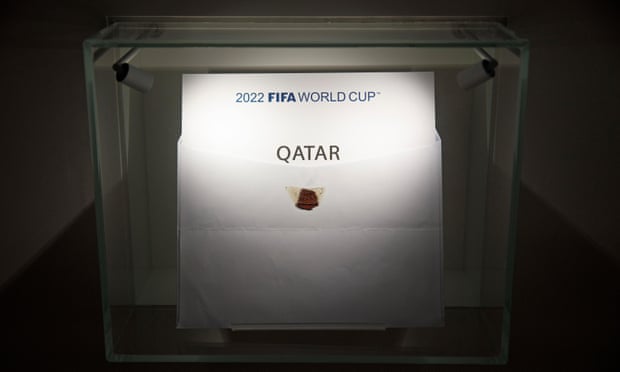 Queiroz was chosen because he was booed by Iranian fans like striker Mehdi Taremi, who used a press conference to say the team had lost against England for non-football reasons and now wants to focus solely on football.
In a sign of the crackdown on female and male athletes in Iran, authorities on Thursday arrested former Iranian team captain Varia Ghafouri, who was accused of insulting the Iranian national team, harming the Iranian national team and making propaganda against the regime.
Ghafouri, a Kurd and a member of the Khuzestan steel club, has been a strong supporter of the protests and has been outspoken in defending the Iranian Kurds, telling the government on social media to stop killing the Kurdish people.
Inside Iran, including in Zahidan, where dozens of protesters were killed by pro-government forces in September, crowds gathered at Friday prayers to protest the regime. More than 18,000 people were arrested in different cities, including 555 students.
The Iranian government has said it will ignore the UN human rights council vote initiated by Germany and Iceland to launch an independent investigation into the human rights situation in Iran. The UN will conduct the investigation without the cooperation of Iran.