Key events
6th over: Australia 33-1 (Marsh 13, Smith 9) Seven runs from the first three overs, 22 from the next two. Add four more to that! Spiked by Smith through extra cover, which drives Siraj up. So the bowler goes back to basics in pace: bouncer, just missing the top edge. Then the yorker ended up back. And the mid-on short ball, into the ribs where it hits Smith as he pulls. Good little salve from Siraj. Ends it with a length ball which Smith respectfully sends back.
5th over: Australia 29-1 (Marsh 13, Smith 5) More extras, leg side again from Shami and this time Smith cuts on the thigh before it finds the boundary. And another wide, Shami's error undoes some of his good work. He overcorrects in response to these mistakes, gives Smith width outside off and Smith smashes through cover for four.
4th over: Australia 19-1 (Marsh 13, Smith 0) Marsh throws his hands at Siraj, not a convincing shot as he cuts into drive-back point while aiming through cover, but it gets him four as it rolls slowly into the rope. But more convincing next time! On the back foot to face a shorter length, timing it perfectly through cover for four. Bash then, down on the ground. On the front foot and lifts his off drive. Three boundaries in the over after a calm start from Marsh.
3rd over: Australia 7-1 (Marsh 1, Smith 0) Shami comes back over the wicket to the right-handed Marsh, with Smith to the non-striker's end. Competing a single. First ball to Smith is wide leg. It's the last bad delivery though, as Shami tests him around the stumps. Finding holes like that defense is a piece of cake. Strikes Smith a couple of times, no runs scored.
GATE! Head b Siraj 5, Australia 5-1
2nd over: Australia 5-1 (Marsh 0) What an over! The competition is great. Siraj bowls over the wicket to the left-hander where Shami came around. The head is cut back so close to the body, as he always does. Then blinks at a wide and misses, shades of Warner in both. Misses again from his pads and finally climbs into a delivery, wide and not so short but lumbering out through cover. Siraj hits back the length and Head is beaten on the top edge, nice bounce from this surface. The bowler gives him a long look of a long follow-on. A challenge to ask if he is willing to come after the ball. So Head does it, the last ball of the over. Goes on it, swings through midwicket and gets a bottom edge back on the stumps. Advantage Siraj.
1st over: Australia 1-0 (Head 1, Marsh 0) A good start from Shami, the cricketer following the Test series as he hits a length outside off stump, finds some bounce and Head plays cautiously for a few balls before carefully taking a single to point. Marsh straightens up but survives a thick outer hair along the ground.
Interesting teams! Two stand-in captains, Pandya and Smith. Warner has not recovered enough so Mitch Marsh opens. Inglis gets the gloves before Carey. Maxwell at seven, Stoinis at eight! Talk about hitting deep. Australia go to ten. India less so, with Kuldeep a fine bowler but not much of a batter at nine. Their team more or less as expected with the three all-rounders from six to eight.
Australia
Travis Head
Mitchell Marsh
Steve Smith *
Marnus Labuschagne
Josh Inglis +
Cameron Greene
Glenn Maxwell
Marcus Stoinis
Sean Abbott
Mitchell Starc
Adam Zampa
India
Ishan Kishan
Shubman Gill
Virat Kohli
Suryakumar Yadav
KL Rahul +
Hardik Pandya *
Ravindra Jadeja
Shardul Thakur
Kuldeep Yadav
Mohammed Siraj
Mohammed Shami
India win the toss and ball
Preferring to chase with the chance that dew will affect the bowlers in the evening, Hardik Pandya gets his way.
If you want another indication of how meaningful this series is, no Australian media is covering it. No. All of us who did the test series headed for the exits afterwards. Even the cricket.com.au contingent from within Cricket Australia website. They went to the Caribbean and Bangladesh on the team level during the pandemic for white ball tours, but not this. Cricbuzz and Cricinfo will have their Australian correspondents at this first match in Mumbai, but only because they had other things to attend to in the same city. No one will travel to the second and third matches.
Why? Because this series was added only a couple of months ago and serves no purpose except to fill screen time. England players were appalled by the one-dayers they played immediately after the T20 World Cup last November, with half their reserve players preferring to play the Pakistan Super League T20s rather than turning up in Bangladesh for England matches in recent weeks. We are at an interesting stage in the life cycle of bilateral competitions.
If you want some preview info on the series, why, I've got just the thing.
Introduction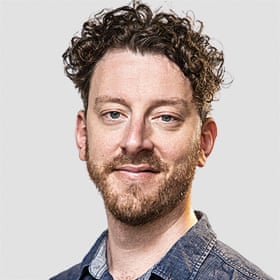 Geoff Lemon
Hello everybody. Here we are for the most anticipated series of… wait, sorry, I'm just getting some advice in my headset… for a series! A series of cricket matches to be played over 50 overs per side, three times, between two teams and a TV broadcaster who will make a good return from them.