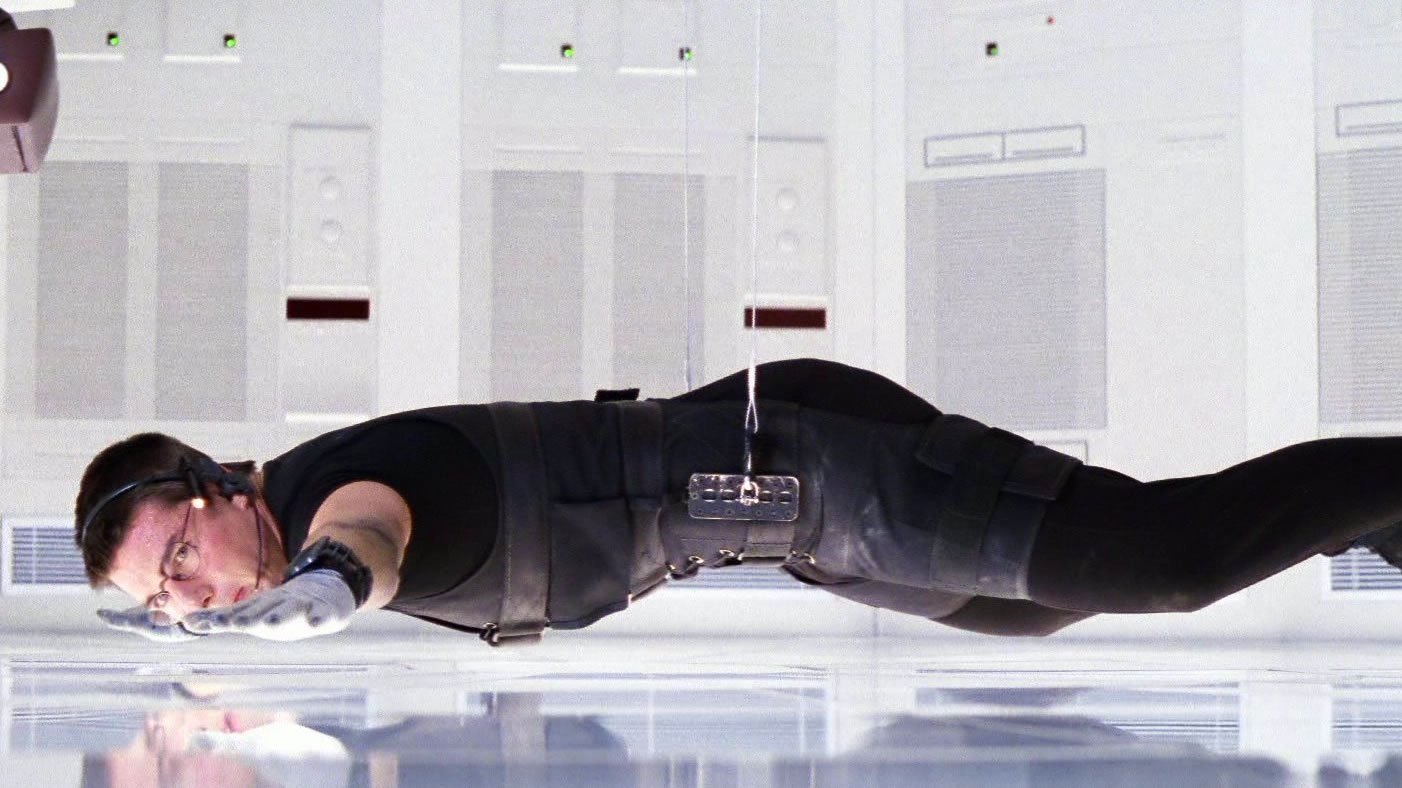 We are about to shoot the 7th and 8th films Tom Cruise– LED Mission: Impossible movies. Each one offers plenty of action and adventure, but one of the most memorable scenes in the history of the franchise has to be in the first film in 1996, when Cruise's character, Ethan Hunt, falls to the floor of a CIA warehouse and disappears with the slightest of bruises. has been bottom. You can see the intensity on his face and it made the movie so exciting! But according to Cruise, this amazing scene almost didn't happen.
In a 25th anniversary video from Paramount Movies (via /Film) In 2021, Cruise talked about an incident that really took a toll on him:
"I remember when we ran out of time and I fell to the floor and I kept hitting my face. (…) So I went to the stunt guys and I said give me coins. Here in England, they have pound coins. So I put the pound coins 'and put it on the cable, to see, do I have the level? And I had to do it. (Director Brian De Palma) had one more, and I'm going to cut it and do it, and I'm like, "I can do it. ", I said."
While they were doing another take, Cruise balanced himself on the floor of a warehouse with pounds of coins, and he continued to strain and sweat, while Brian De Palma turned the camera so far that it became a test of resistance and endurance for the actor:
"(I) fell on the floor and I didn't touch and I remember, I was there, I was like, 'Oh my God, I didn't touch.' kept rolling."
This continued until Cruise heard De Palma laughing off camera and saying, "Okay, cut it." They finally nailed the scene and the rest is movie history. It's no surprise, given Cruise's constant insistence on doing his own stunts and pushing his physical limits. He's an adrenaline junkie! And his tenacity to pull off this scene is part of what makes the film so great.
Mission: Impossible – Dead Count Part One It hits theaters this summer on July 12.
[pub1]