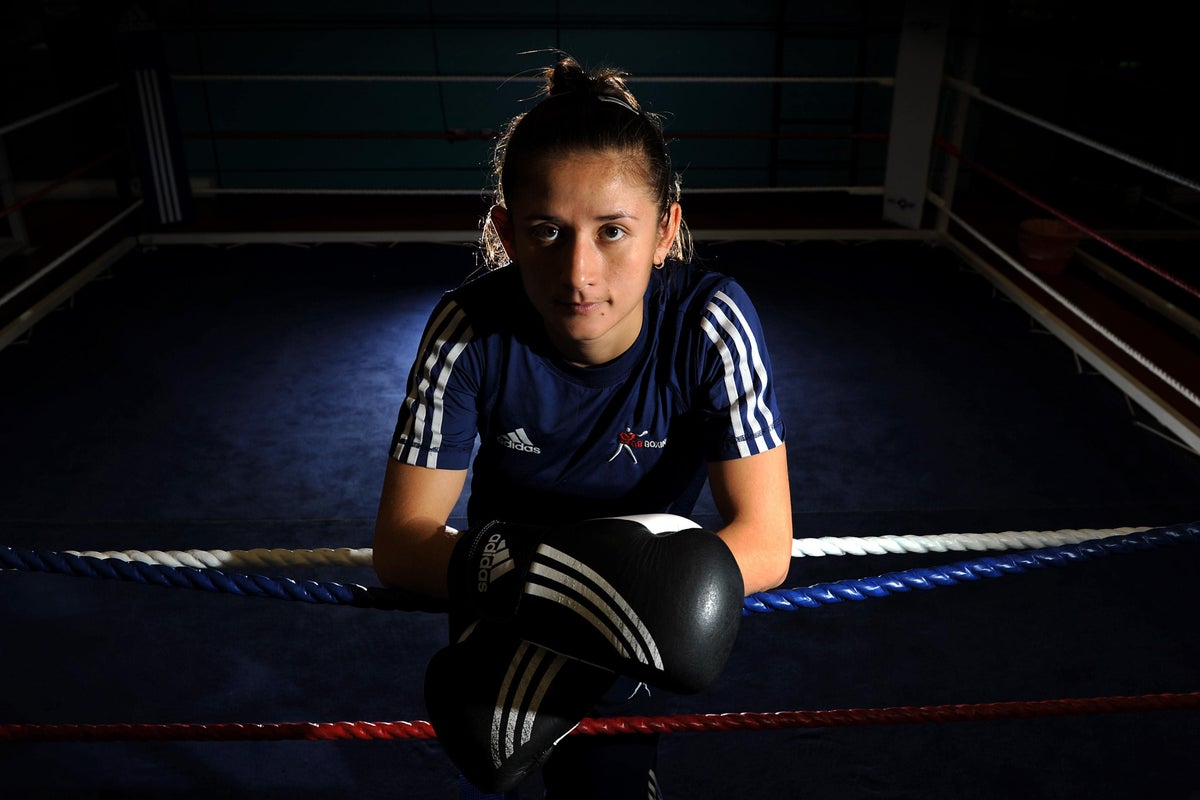 World bantamweight champion and mother of two nina Hughes told his friends in their forties to never give up on their dreams.
Hughes, 41, hopes to defend him WBA Championship for the first time against the former champion in June Shannon Courtenay After winning the belt in his fifth professional challenge in December.
It's been a meteoric rise for Hughes from Billericay. He started boxing lessons at the age of 25, turned pro at 39 and now aims to become the undisputed world champion.
He told the PA news agency: "If you feel good enough, don't give up on your dreams. Everyone said I was too old, but I didn't feel my age.
"When I was training at the gym, I could compete with anyone and just believed in myself. I never gave up, it was my dream.
"When I became a pro, I thought I'd give it a try, and if I didn't get anywhere, I would at least try. I knew I would never regret trying. I kept trying. I didn't want to give up."
A July unanimous points decision over previously unbeaten American Jamie Mitchell in Dubai gave Hughes the WBA crown and a long-term deal with organizer Eddie Hearn's Matchroom Boxing team.
Hughes hopes his success against Courtenay paves the way for a showdown with IBF champion Ebanie Bridges and then a chance against WBO champion Dina Thorslund or WBC champion Yulihan Luna.
"Realistically, I don't have much time left," Hughes said. "The goal was to be world champion and that's what I did, so I set more goals for myself, maybe I can be the undisputed champion."
Hughes tore him through the amateur ranks – he was a four-time ABA national champion – but was ignored by Team GB for 2012. London Olympics.
"I missed the Nicola Adams selection and was cut off because they said I was too old for the next Rio Games," he said.
"So I took a break and actually didn't think I'd be boxing again. Then I had my first child, gained a lot of weight and started training again to lose weight.
"I set myself a goal of fighting one more fight just to lose weight and I started to really enjoy it, so I went ahead and won one more national (amateur) championship.
"Then I got pregnant again but by then I knew I wanted to keep going, so I went back to the gym three weeks after my second baby."
Hughes said his eight-year-old sons, Leo, and six-year-old Caelin, who accompanied him on ring walks in two of his professional matches, helped keep him grounded, and despite his world title success, he still works as a personal assistant three days a week.
He added: "I have no free time. I am very tired! I go to bed at the same time as the children.
"But I'm still improving. I'm always improving in the gym. Going from amateur to pro, I'm still learning. We're working on something every week and I'm still getting better.
"It's not the end of the road yet. There is still much to be done."