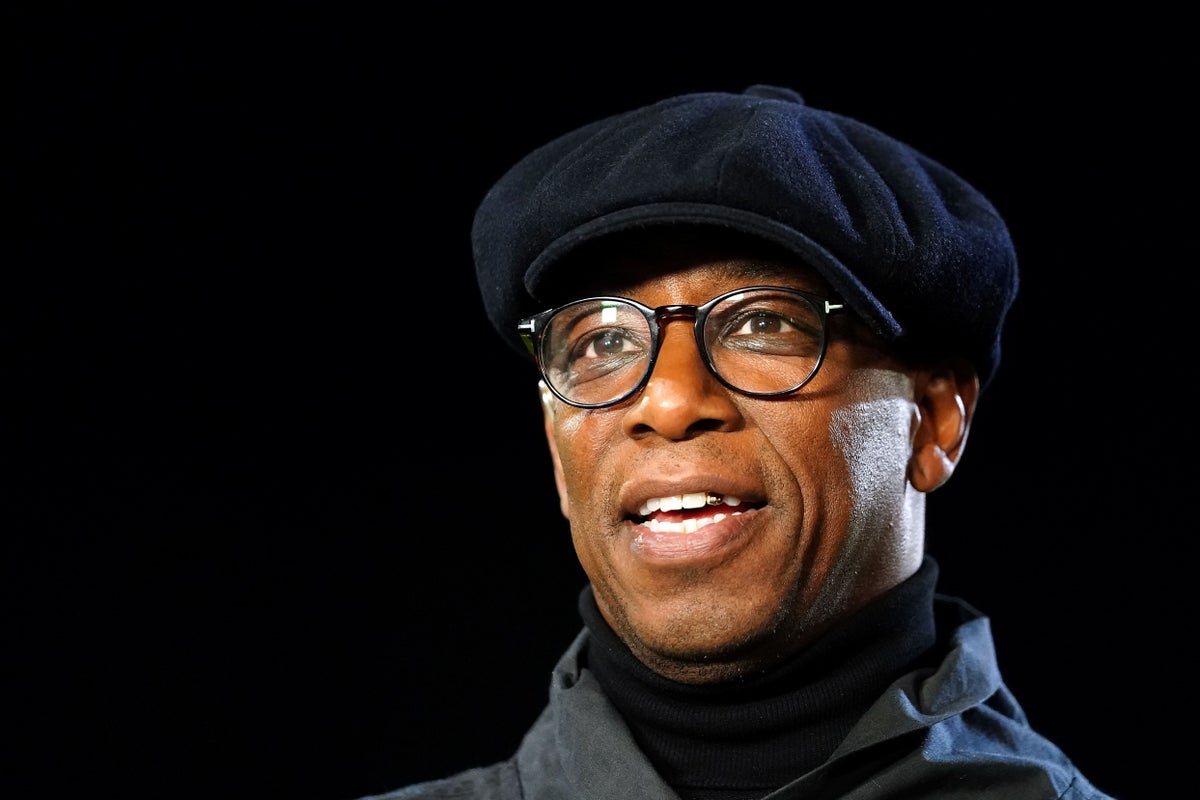 former england football player Ian Wright he said "out" and "gone" on his podcast. BBC "to be saved Gary Lineker.
In an episode of Wrighty's House that aired Friday before Lineker He was told to step back from presenting the Match of the Day (MOTD), Wright described the tweet sequence as a "perfect distraction" for the Government.
Lineker, 62, entered the debate over neutrality after comparing the language used to launch a new Government asylum policy to 1930s Germany on Twitter.
The BBC said Lineker had "decided" to stop presenting the highlights program until a "compromised and clear position" was reached on social media use.
Former English footballers and MOTD regulars, including Alan Shearer and Wright, announced on Friday that they will boycott the show in solidarity with Lineker.
On the Friday episode of Wrighty's House, the podcast host said: "I'm going to tell you something. If they do – the BBC gets rid of Gary Lineker – I'm out, I'm out. I'm not staying there. He should be able to say what he wants to say on his own platform."
Explaining the fight, Wright said: "He wrote a tweet criticizing the Government about everything that happened, human rights issues and everything here, and that's the perfect distraction for this Government, man.
"Gary's tweet was in the headlines, bro."
He continued: "Everyone needs Gary Lineker to distract them because for me it's a human issue, not a political one.
"They can't empathize. The most vulnerable are always the ones who suffer, they are the ones who suffer, and it starts with words.
"Gary Lineker retweeted a German professor – because the Hitler thing is what they all skipped and everything like that. He retweeted that it all starts with language, it starts with words, they don't start deporting people to concentration camps, it starts with words and language.
Wright said the "culture war" was a "distraction".
Saturday's Match of the Day will continue without a host, experts, and a few regular commentators.
The controversy was fueled by Lineker's response on Twitter to a Home Office video by Interior Minister Suella Braverman, in which the government announced plans to stop migrants from crossing the English Channel in small boats.
Lineker wrote: "There is no big flow. We receive far fewer refugees than other major European countries.
"This is an immeasurably cruel policy towards the most vulnerable, in language no different from the one Germany used in the '30s."
Current BBC guidelines state that state staff must follow content guidelines and editorial oversight, as well as when creating content on social media.
Lineker is a freelance broadcaster for the BBC, not a staff member and is not responsible for news or political content, so it does not have to follow the same rules of neutrality.