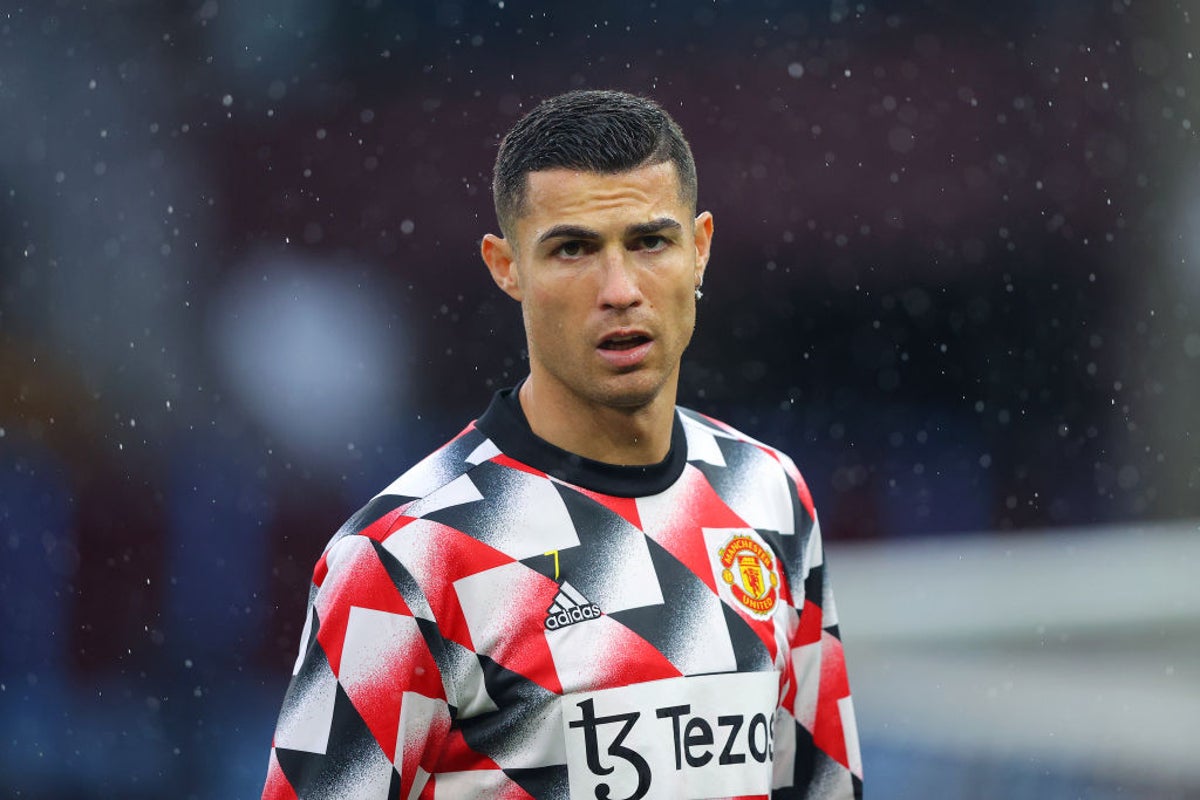 Cristiano Ronaldo says he feels "betrayed" by Manchester United and "has no respect" for manager Erik ten Hag.
In excerpts of a 90-minute interview with Piers Morgan, which aired Sunday night after Manchester United's last game for six weeks, Ronaldo claimed that Ten Hag had tried to force him to leave this summer and that the club had not made any progress since his departure. Sir Alex Ferguson.
Ronaldo has been the subject of speculation as to whether he will leave Old Trafford in his most recent transfer window after missing United's pre-season tour of Thailand and Australia for personal reasons.
After a bad start to the season, Ronaldo was relegated to the bench by Ten Hag, but later refused to replace him and went down the tunnel during a victory against Tottenham last month.
This season, Ronaldo left a game early for the first time, and Ten Hag responded by kicking him out of the first team squad for a game. The Portuguese star later returned to the squad, but played no part in his two pre-World Cup matches. United said he was unavailable due to illness.
However, the timing of Ronaldo's extraordinary attack indicates that the 37-year-old believes he is playing his last game for the club, and United's hierarchy has previously supported Ten Hag's decision to drop Ronaldo after previous bad disciplinary action.
Ten Hag said Ronaldo's actions conflicted with the "standards and values" he wanted his players to follow, while Dutch warned there would be "consequences" if the behavior was repeated.
But when asked by Morgan about his relationship with Ten Hag, who was appointed from Ajax this summer, Ronaldo was ruthless in his response. "I don't respect him because he doesn't respect me." "If you don't respect me, I will never respect you."
Then when Morgan asked if United and Ten Hag had tried to leave him this summer, Ronaldo replied, "Yeah, not just the coach, but two or three other guys around the club as well." When pressed further, Ronaldo said: "Yes, I feel betrayed. And I felt that some people didn't want me here. Not just this year, but last year as well."
Ronaldo returned to Manchester United last summer 11 years after leaving the club to sign for Real Madrid as the world's most expensive player, but the club had its worst season in the Premier League and failed to qualify for the Champions League.
United sacked manager Ole Gunnar Solskjaer mid-season, replacing Ronaldo's former teammate with interim manager Ralf Rangnick. In another part of the interview, Ronaldo was highly critical of how the club is run and how little has changed at Old Trafford since his first term at the club.
Ronaldo told Morgan: "I don't know what's going on but since Sir Alex Ferguson left I haven't seen any improvement at the club, the progress has been zero. For example we have an interesting point, how will the club be as Manchester United from now on. [they] They sacked Ole, bought it – brought in sports director Ralf Rangnick, which is something no one understands. This guy isn't even a coach. A bigger club like Manchester United [a] sports director – he surprised not only me but the whole world, you know.
"Nothing has changed. Surprisingly. Not just the pool, the jacuzzi, even the gym… Even some points, the technology, the kitchen, the chefs, which I appreciate, lovely people. They stopped at a time that surprised me. I thought I would see different things… different, more "As I mentioned before, technology, infrastructure. But unfortunately we see a lot of things that I saw when I was 20, 21, 23. So it surprised me a lot."
Ronaldo also hit his former United teammate Wayne Rooney for the criticism he received for refusing to go up against Tottenham. to write Sun In his newspaper, Morgan explained that Ronaldo said: "I don't know why he criticizes me so badly… it's probably because he finished his career and I'm still playing at a high level. I won't say I look better than him. Which one is right…"
In August, Ronaldo opposed "lies" in the media about his future and promised to tell the "truth" in an interview. Ronaldo's behavior has also been criticized by former United teammate and Sky Sports expert Gary Neville, who was recently left vacant by the Portuguese in the Manchester United match. According to Rio Ferdinand, another former member of the United dressing room, Ronaldo's relationship with Neville is now "over" after he returns to the club.
Watch 'Piers Morgan Uncensored: 90 Minutes with Ronaldo' on TalkTV Wednesday and Thursday at 20:00. Find TalkTV on Sky 526, Virgin Media 606, Freeview 237, Freesat 217 and Sky Glass 508, live and on-demand in the TalkTV app, streaming services, and Talk.TV.