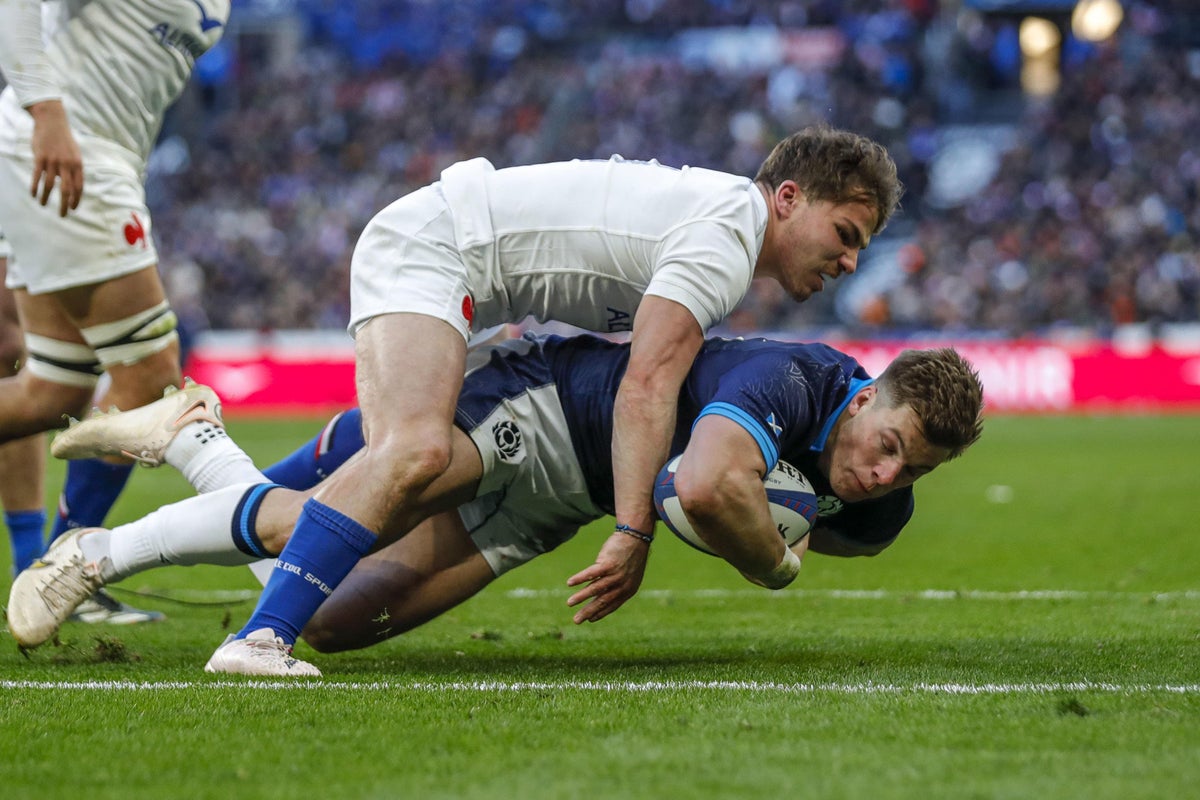 bull huw jones decisive Scotland still so alive and kicking in the battle for Guinness Six Nations championship despite returning from Paris with nothing to show their live performances.
The Scots roared 19-0 from behind and came close to four points by France heading into the closing stages, but the hosts made a late attempt to score a 32-21 win, preventing the visitors from scoring a bonus point.
Gregor Townsend's team are second at the table and need to break a five-point gap and a low lead if they want to beat the championship leaders and the best side in the world. Irelandwhere they welcome and later host BT Murrayfield in their next match Italy.
"It was hard to see France cross the line in the final minutes and miss the losing bonus point, but we still have two home games to play," said Pivot Jones.
"We support ourselves against everyone in this championship, but especially at home.
"We have a good track record at Murrayfield, making it difficult for anyone who comes there, so we have a lot to look forward to and a lot of positive things to take from the France game.
"We've made a lot of progress but we still haven't reached the top, so hopefully in the next two weeks we can get there and put on an 80-minute performance."
Jones feels that Scotland, having won their first two games against England and Wales, is at a boiling point before their potentially crucial showdown with the Irish.
We improved ourselves match by match in the tournament," he said. "Despite the loss against France, I think it was our best all-round performance.
"We're trying to improve from week to week, and our next game is at home against Ireland, another top two teams in the world, but we're going to pull ourselves back when we think we can leave with a win, as it was against France, to win in two weeks. .
Jones threw out two of Scotland's three tries at the Stade de France, but was ultimately "disappointed and frustrated" as they came to nothing.
"As a fullback, it's always nice to try out because it's your job but it would be nice to score one more and win the game," he said.
"I felt like we were on the rise. We were playing very good rugby. After Finn Russell's try (bringing France 25-21) we needed to break their side again, but here and there a few mistakes and the last five minutes we were sitting on our line rather than theirs.
"We had a plan to attack and we did it a lot but missed a few opportunities.
"I wish we were on the right side of the score, but there were so many positive things to take in."