"The international armed conflict has led to a wide range of human rights violations affecting both civilians and combatants," the summary states, adding that the agency has "verified numerous allegations of arbitrary deprivation of life, arbitrary detention and enforced disappearance, torture and ill-treatment, and conflict-related sexual violence (CRSV)."
During the reporting period, a total of 5,987 civilian casualties was recorded, with 1,605 people killed and 4,382 people injured. The number of victims is likely much higher, as they only include verified incidents.
A large number of civilian casualties were caused by attacks involving large-scale explosive weapons.
"The war has taken a heavy toll on civilians, with acts of hostilities killing groups of individuals and in some cases several members of the same family at once," the summary reads.
Hits the energy grid
Since October 2022, Russian strikes have targeted targets critical energy infrastructure has killed at least 116 civilians and injured at least 379. Significant power shortages have followed, creating serious challenges for the civilian population during the cold winter months.
Infrastructure and housing have also been hit hard, with damage or destruction to 107 healthcare facilities and 179 educational buildings during the reporting period.
The right to safety, health, work, education, housing, social support and services for people with disabilities and freedom of religion and belief have also been violated, according to OHCHR Report.
Summary executions
About 21 civilians were killed during the reporting period by Russian armed forces, "both through summary executions and attacks on individual civilians."
There were 214 documented cases (185 men, 24 women and 5 boys). enforced disappearances and arbitrary detentions civilians in the territory of Ukraine that was or remains Russian occupied.
"Russian Armed Forces arrested victims in their homes, workplaces, on the street or at checkpoints during so-called "filtering processes". OHCHR documented 10 cases (7 men, 3 women) of enforced disappearances and arbitrary detentions of media workers and human rights defenders" within occupied territory.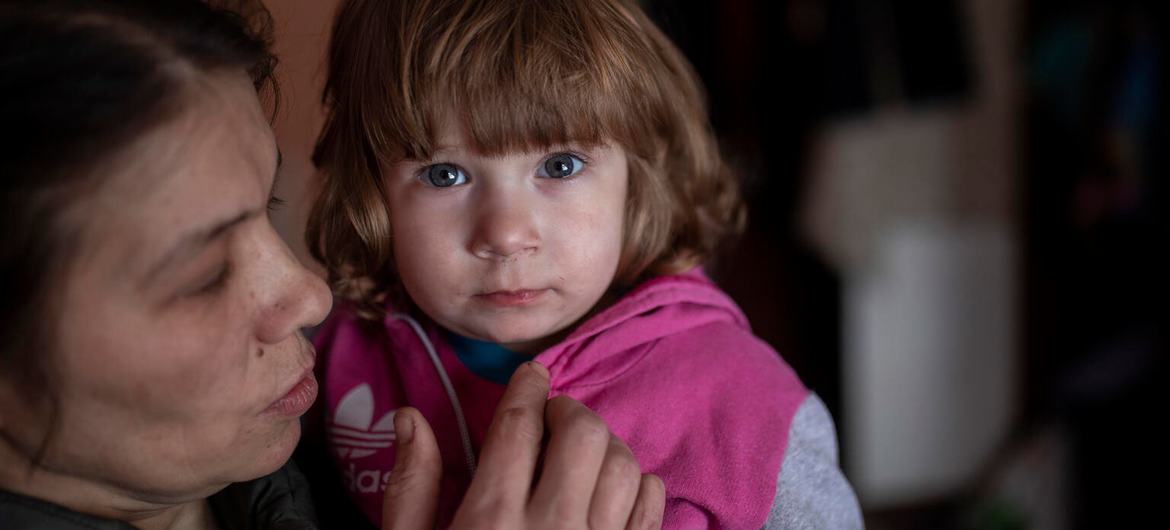 Children disappeared
OHCHR said it was seriously concerned about arbitrary detention, enforced disappearance and torture or other ill-treatment of children of Russian armed forces. During the reporting period, the rights office documented the enforced disappearances of five boys between the ages of 14 and 17.
"The children were all subjected to torture or other ill-treatment, and in one case the victim was deported to Belarus," the report states.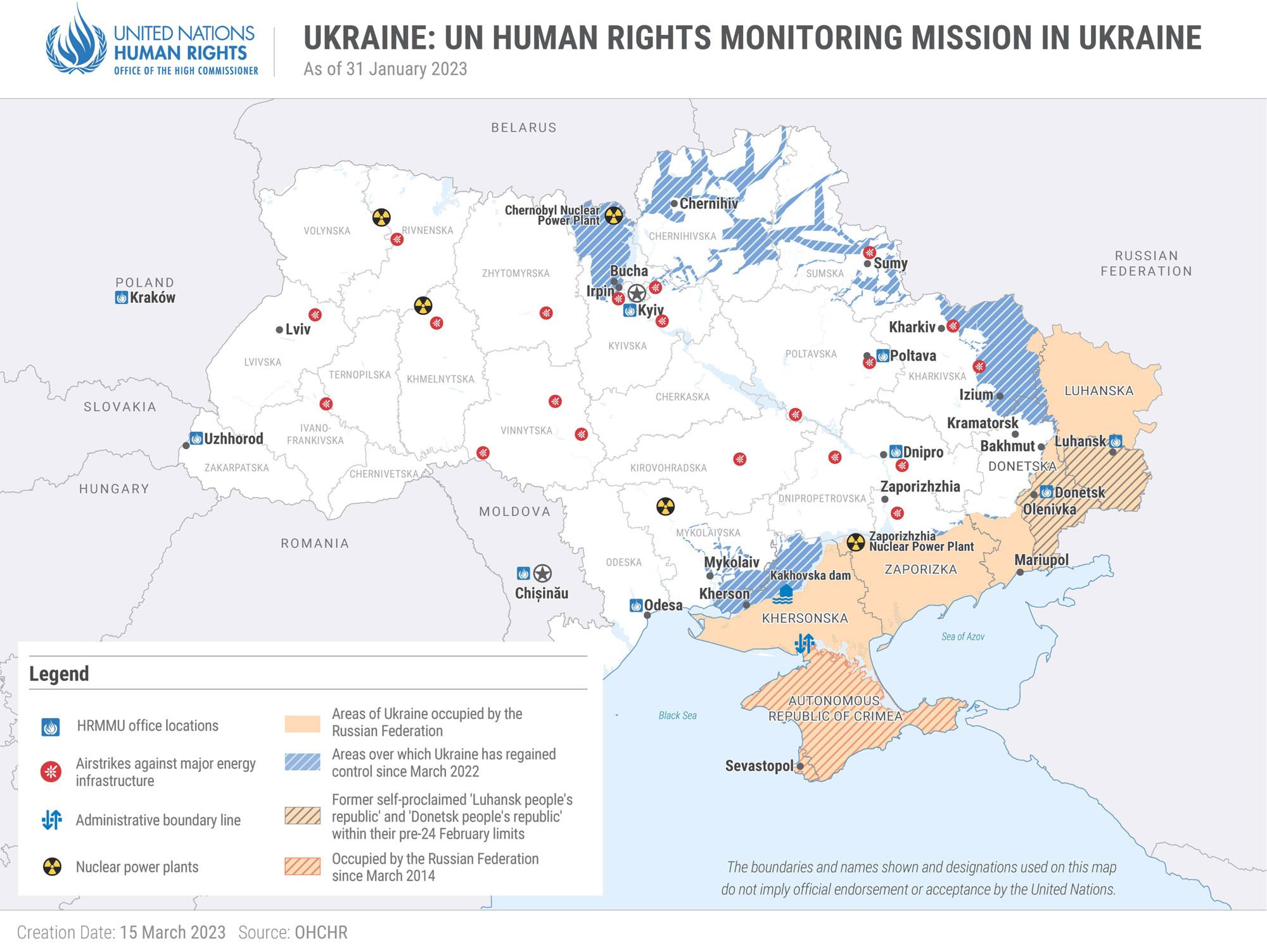 Sexual violence
From February 2022 to January 31 this year, OHCHR documented 133 cases of sexual violence related to the fighting (85 men, 45 women, 3 girls), the majority of which took place on territory occupied by Russia.
There are 109 cases attributable to Russian armed forces or Russian police and corrections personnel, the report said.
During the reporting period, OHCHR documented three cases of rape against women in small communities where Russian armed forces were stationed.
OHCHR also documented transfers of civilians to areas in occupied territory or across the border with Russia,"some of which may involve forced transfers or deportations."
Rights violations in the territory of the Ukrainian government
Within parts of Ukraine controlled by the government in Kyiv, OHCHR documented 91 cases of enforced disappearances and arbitrary detentions (79 men, 12 women) are committed by Ukrainian armed forces and law enforcement agencies.
Most prisoners were arrested on suspicion of having collaborated with, or in some way assisted, Russian armed forces. OHCHR reported that it had documented the arbitrary detention of 88 Russian civilian sailors who entered Ukraine legally before the invasion began last year, but were subsequently prevented from disembarking from their ships in the Odesa region.
Since February 24 last year, OHCHR has documented 24 cases of conflict-related sexual violence in territory controlled by the government of Ukraine. All cases occurred between March and July last year. "They mostly involved men and consisted predominantly of threats of sexual violence during the initial stages of detention", the report said.