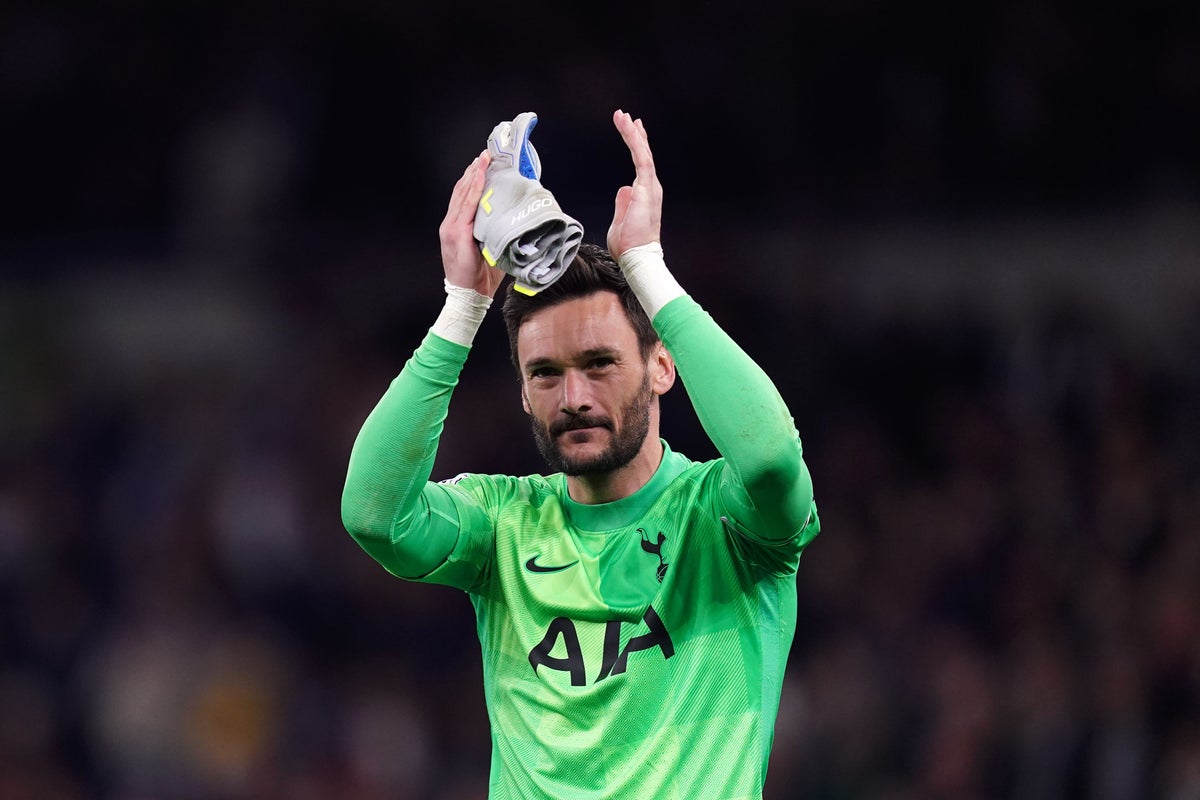 Tottenham Captain Hugo Lloris He hopes he's made a positive step back from his knee injury – but it's unclear whether he will play again for Antonio Conte as the manager's future remains uncertain.
Veteran goalkeeper Lloris has missed nine games since he had trouble with Manchester City's win on February 5.
The French World Cup winner played for 45 minutes in a friendly match played behind closed doors at Hotspur Way on Thursday.
Lloris believes he can rejoin the first-team squad as the Spurs, who have been eliminated from both the FA Cup and the Champions League, have managed to enter the top four in the Premier League.
"It was nice to be back on the pitch, to have that reference," Lloris said on the Tottenham website.
"Of course it's been a long journey but step by step I'm getting closer to a comeback. I will keep working and I want to thank all the staff for their help."
Lloris added: "Everything seems to be fine now. I'll keep going step by step."
Facing another trophy-free campaign has made the status of Italian coach Conte firmly in the spotlight.
The 53-year-old, whose current contract is due to expire in the summer, launched an explosive rant ahead of the international break in which he questioned the culture of a club that had "won nothing" after a 3-3 draw at Southampton last Saturday. . He also took aim at his own "selfish players" after letting a two-goal lead slip.
Tottenham isn't ready to resume the Premier League until April 3, but by that date the decision on Conte's future is expected to be made by chairman Daniel Levy and his board.
Conte returned to Italy during the international break and it is not yet clear whether he will return to the club.
Should Conte leave, Spurs are reportedly considering a move for Julian Nagelsmann, who was sacked by German giants Bayern Munich on Friday afternoon and was replaced by former Chelsea manager Thomas Tuchel.
Former RB Leipzig boss Nagelsmann had previously entered the Spurs' radar after the departure of Jose Mourinho.
Nuno Espirito Santo was eventually appointed, but then less than four months until Conte arrived in early November 2021.