Dungeons & Dragons: Honor Among Thieves, Hasbro's epic action-adventure film based on the legendary board game, has set its release date, Paramount+ has announced. The fan favorite premiered in March to much fanfare and critical acclaim. With its ensemble cast and fans worldwide, the film has created a successful theatrical run with its commitment and deviations in narrative purpose.
In true board game style, Dungeons & Dragons: Honor Among Thieves follows a charming thief and a band of misfits, who looted to get the lost relic. However, when they cross paths with the wrong people, things take a turn for the worse as the group tries to maintain their honor while taking fans on a fun and action-packed adventure.
The film was praised for its light-hearted, fun tone along with his performances, production design and direction. It joins the likes of another successful game adaptation coming out this year Super Mario Bros movie and HBO The end of us. The film took the number 1 spot at the domestic box office and grossed a total of Rs grossed over $205 million worldwide. It currently has a 91% critic rating and a 93% audience rating on Rotten Tomatoes. While the feature gives you fast-paced action sequences wrapped in a fantasy adventure, it maintains a strong emotional core to connect with the audience.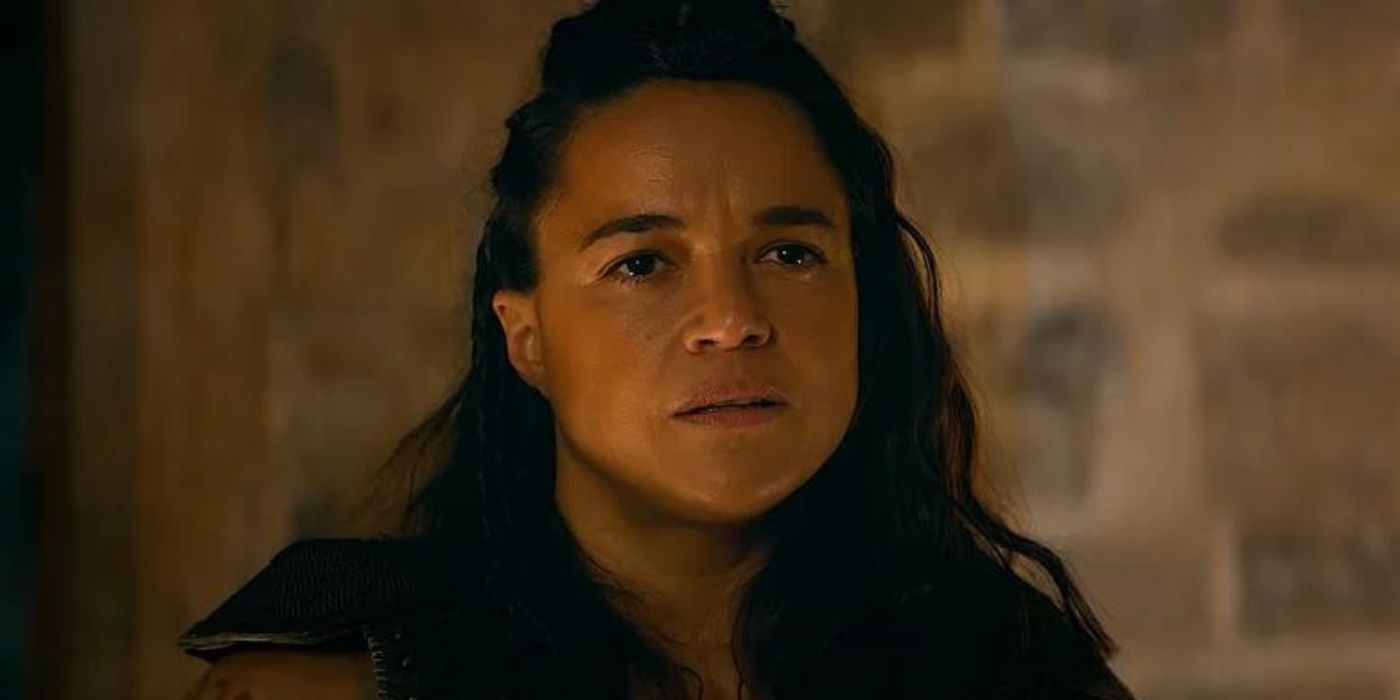 RELATIONSHIP: Dungeons & Dragons: Honor Among Thieves Directors Talk Deleted Scenes and Jarnathan's Backstory
The team behind Dungeons & Dragons: Honor Among Thieves
Dungeons & Dragons: Honor Among Thieves ensemble stars Chris Pine As Edgin, Michelle Rodriguez As a mother, Rege-Jean Page As Hank, Justice Smith as Simon, Sophia Lillis as Doric, Hugh Grant As Forge, Chloe Coleman As Kira, Daisy Head as Sofina, Jason Wong As Dralas, Ian Hanmore Szass as Tam, and Georgia Landers As intelligence. Further rounding out the cast Bradley Cooper, David Durham, Spencer Wilding, Tom Morello, and others.
Director of the film based on Hasbro's popular board game of the same name Jonathan Goldstein and John Francis Dalywith a story Chris McKay and Michael Gilio, and screenplay by Goldstein and Daley with Gilio. produced by Jeremy Latchem, Brian Goldner and Nick Meyer executive producers include Denise L. StewartDaley, Goldstein, Pine, Zev Foreman and Greg Muradyan.
Dungeons & Dragons: Honor Among Thieves Releases May 16 in the U.S. The film will air later this year in various international territories on Paramount+. Watch Collider's interview with Pine & Grant below:
[pub1]