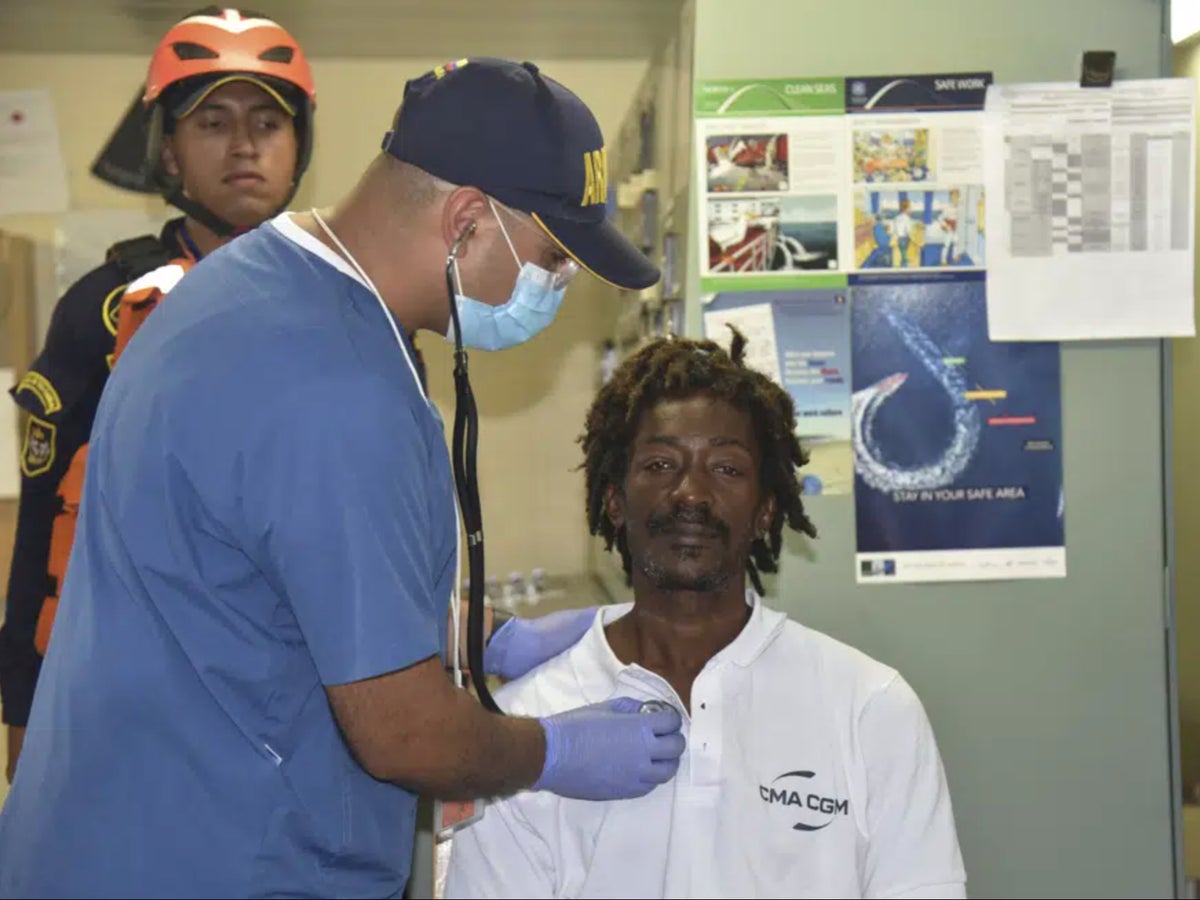 Heinz has launched a search for Elvis Francois, a man who survived on nothing but ketchup and condiments while adrift at sea for 24 days.
The company announced in a Instagram post that they want to find Mr. Francois to help him get a new boat.
"To whoever finds this message, we need your help tracking down an amazing man with an amazing story. You may remember Elvis Francois as the brave sailor who survived on nothing but ketchup and condiments while adrift at sea for 24 days. Well, Heinz wants to celebrate his safe return home and help him buy a new boat…but we can't find him," the company wrote in the Instagram post.
"So we're sending this message out into the sea of ​​the internet, because if anyone can help us find him, it's you," they added. "If you or someone you know can help us get in touch with Elvis Francois, send us a DM. Kind regards, Heinz."
Mr Francois was on his boat in St Maarten in the Caribbean in December when he accidentally drifted out to sea after weather conditions changed rapidly. He was later rescued by the Colombian navy and they released a video in which Francois said he had lost the ability to navigate.
"I tried to (go) back to port, but I lost track because it took me a while to rig the sail and fix the sail," he said after his rescue. "…I call my friends, my colleagues. They tried to contact me, but they lost service. There was nothing else I could do but sit down and wait."
He wrote "help" on the back of his boat and was rescued after 24 days at sea, surviving only with "a bottle of ketchup…garlic powder and Maggi (soup)".
"So, I mixed it up with some water so I had this to survive for 24 days in the ocean," he added.
Heinz made the first post a week ago. Five days ago, they had narrowed their search to Dominica, writing in a subsequent caption on Instagram that "Elvis Francois could be anywhere in Dominica. So we're turning to you, the internet, to help us track him down so we can celebrate his safe return and help him buy a new boat. If you or someone you know can help us get in touch with Elvis Francois, please leave a comment below."
Four days ago, Heinz wrote that "we have reached a dead end in our search for Elvis Francois, but we know he is still out there". The company said it has reached out to "several Elvis impersonators," "the government of Dominica" and "the Colombian Navy."
Heinz told CBS News on Tuesday that the company wants to provide Mr Francois with a "new state-of-the-art boat" which it says will be "equipped with full navigation technology to avoid another disaster in the future".
The company said Heinz markets "all over the world" are participating in the effort to find Francois.
"We hope to spread the word far and wide so that Heinz can finally give the new boat to Elvis," Heinz told CBS.
After drifting out to sea, Mr. Francois of the fleet found himself in the Caribbean Sea about 120 nautical miles from Puerto Bolívar. They responded after becoming aware of the "help" message on the hull.
The navy said Mr Francois told them he had been near Saint Maarten in the West Indies repairing his boat when the weather worsened and he was put out to sea. Authorities said he became lost and disoriented.
After his rescue, he was taken to the port of Cartagena to receive medical attention and to begin the journey back to Dominica, according to the Navy.
Capt. Carlos Urano Montes, a Colombian army chief, said Francois was "found to be in good health," according to CBS.
The independent has reached out to Heinz for comment.