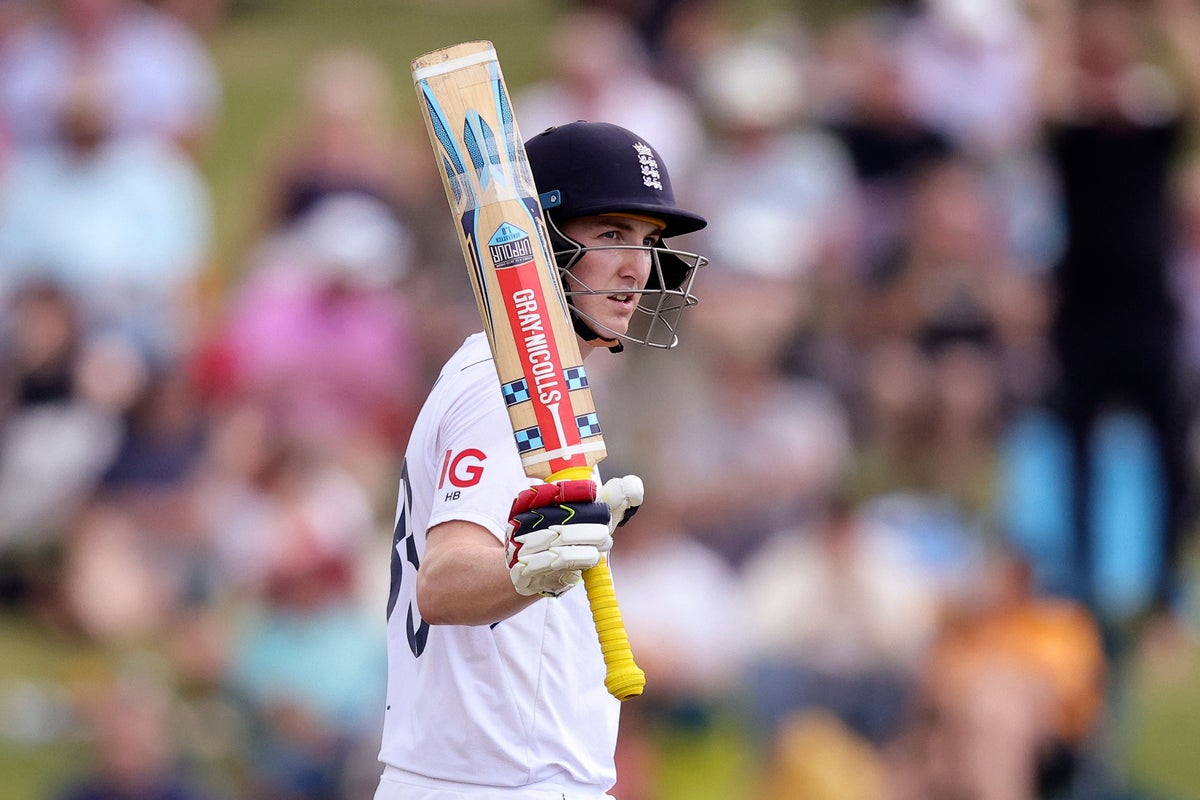 Zak Crawley He endured another cheap dismissal before Harry Brook's half-century of hustle and bustle England He set off again in the decisive second Test against New Zealand at Wellington.
Crawley's poor scores continued after the tourists were sent to a green field in Basin Reserve, being ejected for two by the returning Matt Henry as England fell to 21 in three.
Yorkshire duo Joe Root and Brook docked the ship to reach 101 at three at lunchtime, while the latter hit 10 four on the way to the accelerometer 51. Root had a more consistent support shot and scored 23 points at the timeout.
England captain Ben Stokes admitted that bowlers "licked their lips" after seeing the grass on the ground and wouldn't be surprised to see the opposite trick. Tim Southee He chose to bowl first in the shot.
This brought Crawley back into the limelight, but failed to garner a convincing response to the question marks that continued to haunt him. After the birth of her first child, Henry was well into her return to action and caught the edge of the right-hander to hold her line at one call length. Crawley, whose test average is now below 28, lingered for a moment before being sent on his way by the referee.
Henry doubled down on his strong start by taking Ollie Pope with another good shot, attacking the closed log and taking a thick edge flying to Michael Bracewell on the third slide. It was a sharp chance, he was captured safely, but pale in comparison to his next attempt from Southee – he threw himself back and forth to single-handedly pull the ball out of the air.
England was now rocking, but at Root and Brook they found a partnership to rebuild. Brook played the offensive role, ignoring the scoreboard pressure, clearing three consecutive borders from Southee and demonstrating his powerful ball hit as he knocked Daryl Mitchell and Neil Wagner down.
Shooting a yard out of his crease to suffocate the moving ball, Root survived his first shot from a DRS dispatch for the lbw, but settled well into a controlled hit.