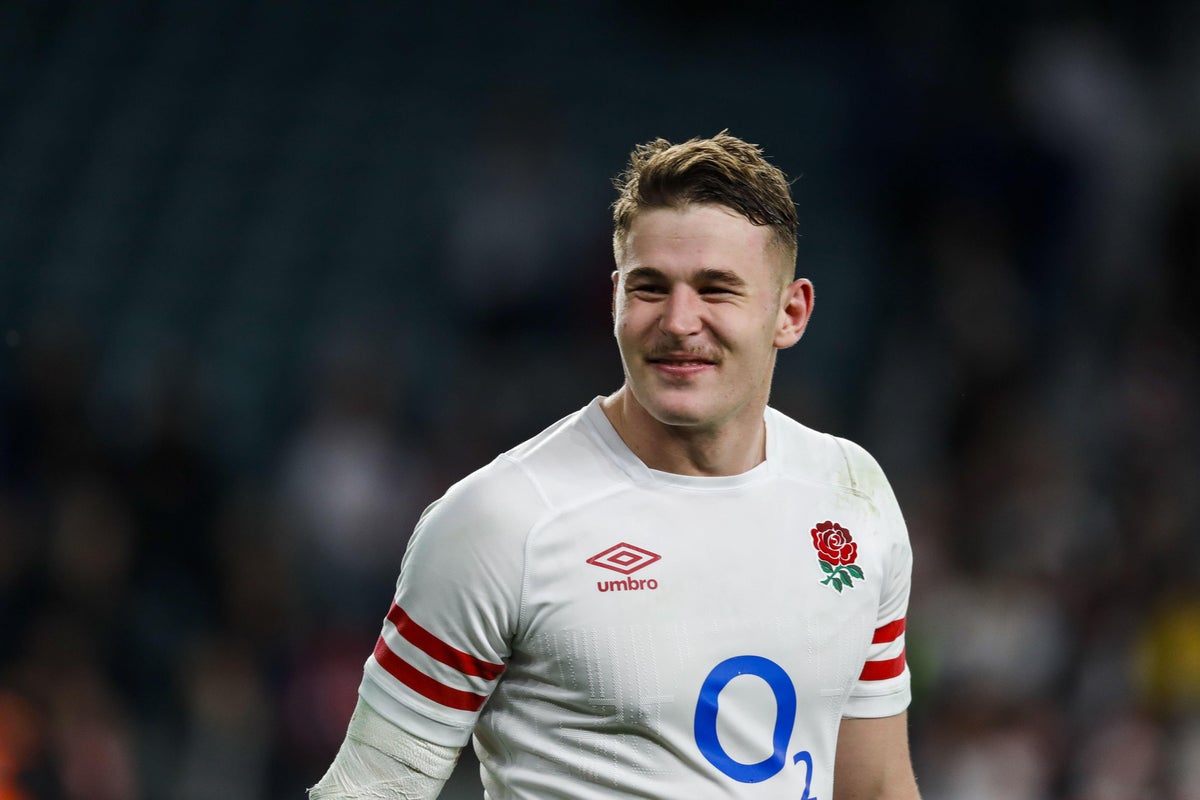 Freddie Attendant It will be inspired by the memory of witnessing Elliot Daly's famous trial at Principality Stadium while aiming to end the Cardiff drought in England.
A 16-year-old Commissioner wearing a red rose jersey and his face painted in national colors was there to watch in 2017. George Ford And Owen Farrell Send Daly into the dive for a dramatic late score leading to a 21-16 win.
It was England's last win in the Welsh capital and since then Steward has taken ownership of the fullback kit at Daly's expense.
Now 22 years old, he aims to fire up Steve Borthwick's first Guinness Six Nations As head coach, leading a revival of the venue on Saturday.
"I was there when Elliot Daly made that attempt at the 75th minute," Steward said. "I was actually around the corner with my father and brothers, so for me it was a little picture of what the atmosphere of Wales was like. It's incredible.
"When the experiment was done, there was a lot of beer thrown around and a lot of noise. As you can imagine, there was also a bit of horror.
"My photos from that day are shocking. No, I was a proud Englishman that day. I remember it very well, it was a great day.
"Hopefully it will be the same when we get back on Saturday. It was a wonderful memory. It was pretty cool to wear it like we did in death.
"The only thing that stands out is the Welsh anthem. I think it skyrocketed that day, but there's still something special about the anthem.
"Even if you're not Welsh, the fact that they all sing is something to be admired and special. I'm looking forward to Saturday."
Steward made his Test debut in the midst of the pandemic and lacked experience working in hostile outdoor environments until he started at Murrayfield a year ago.
Farrell has been the main source of information on what to expect in Leicester Tiger's third round match and England are bracing themselves for the type of welcome reserved for them alone.
"Some players have talked about going through Cardiff on the bus, which apparently was a complete frenzy," Steward said. "I'll try to put on my headphones and look at the bus rather than distract myself. But it's all part of it.
"Last year Scotland was my first Six Nations away experience. The bus is going really slow, Scottish fans on either side of you swearing at you, beers throwing at the bus.
"This is the first time I've experienced this hostility in rugby, but while it's intimidating, it can get the most out of you, it makes you want to win even more.
"It's nice to have that atmosphere – it can be healthy sometimes. The intimidation, the two groups of fans going on – it can bring more than just the players.
"England v Wales is a fixture where form goes out the window and you get the best of both teams. We are excited for this challenge."