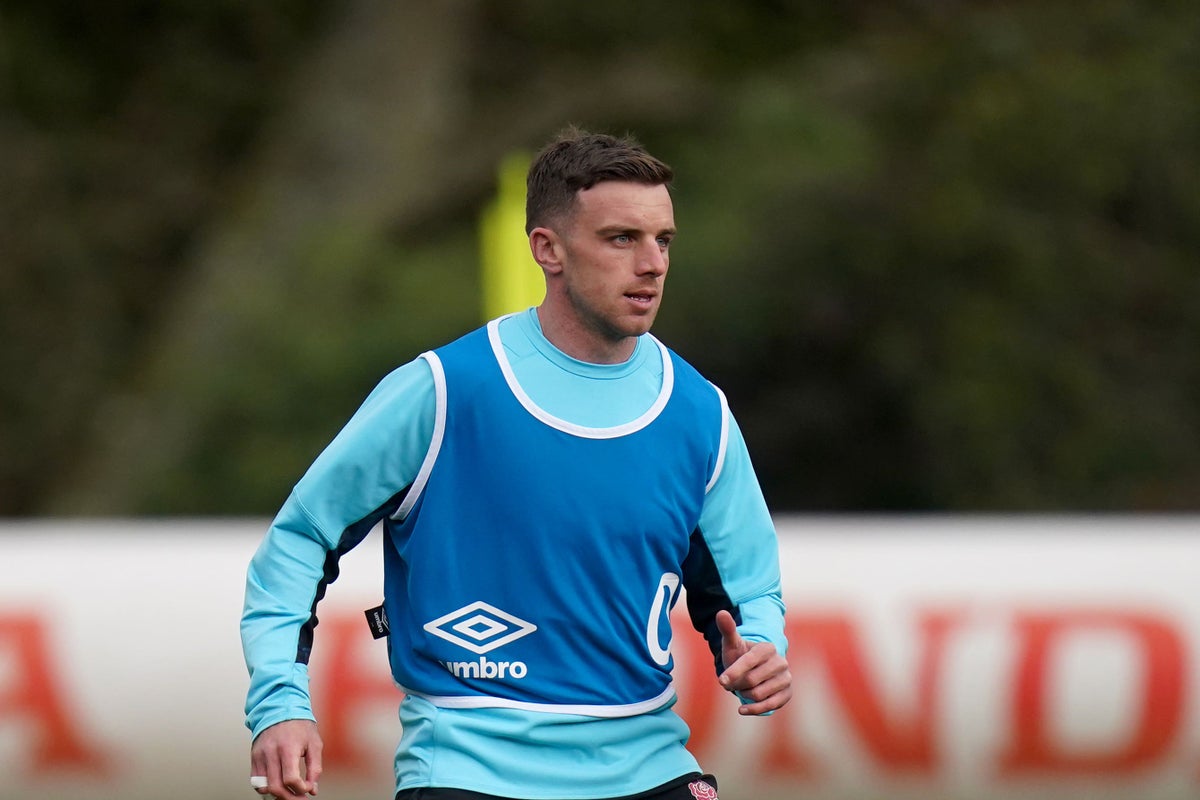 George Ford in contention to make it England He will make a comeback in Dublin on Saturday, but Ollie Chessum has been left out of his quest to beat Ireland's Grand Slam party.
Ford declared 'fit and ready' by defensive coach Kevin Sinfield As he engages in a three-way shootout with Marcus Smith and Owen Farrell for half-and-half missions against the best team in the world.
All three enter Thursday's team announcement with the goal of retaining the number 10 jersey that Smith currently holds, held on a reduced training roster of 30.
Ford won the last of its 81 caps last year. Six Nations Before he fell out of favor with Eddie Jones and subsequently suffered a serious Achilles injury.
However, now he's four games away from the Sales turn and he could be part of a reshaped midfielder: Steve Borthwick He is assessing the reaction of France to a record 53-10 loss at Twickenham on Saturday.
A blow to hopes of making up for a seven-try defeat, the nation's biggest loss in 141-year Championship history, Chessum was excluded from the Aviva Stadium match.
Chessum suffered an ankle injury during Tuesday's practice and although no time frame has been given for his return, he will certainly sit at the top of the Six Nations in St Patrick's weekend.
The 22-year-old with nine international players overshadowed his more established second-place partner Maro Itoje throughout the tournament for his rate of work and his influence on the field.
But his breakthrough Six Nations ended – a major setback for England, who will now choose between David Ribbans, Nick Isiekwe, George Martin and Jonny Hill instead.
"Ollie will be a huge loss. He was great for us. We played with him in second place, but he also keeps the back row for us," said defensive coach Kevin Sinfield.
Chessum became the second starting player to miss against the world's number one team in the France debacle after center Ollie Lawrence fell to the ground with a hamstring injury.
Manu Tuilagi has completed a three-week suspension due to dangerous play and is a direct replacement for the hard-working Lawrence, with Sinfield nearly confirming he will take action against Ireland.
"Manu was great at camp. We were disappointed to lose Ollie as he played really well for us, but Manu was phenomenal and he deserves a chance this weekend," Sinfield said.
"He brought us some physicality and we needed a little more against France but we didn't get it. I hope it provides some of that."
The challenge for Borthwick is deciding whether to give the knocked-down XV (with the exception of the injured Chessum and Lawrence) another chance or make a substitution in front of France.
"This is what we tried to do during the campaign, about striking the balance between giving these guys another chance and also making sure the choice was right for the opponent we were playing against," Sinfield said.
England are staggering from their capitulation against France, but need to recover quickly as Ireland in Dublin is currently the toughest challenge of the game.
"Tough times leave a big mark and you don't forget because with them comes pain. That's how the good memories went," Sinfield said.
"It's really important to get this done. People deal with it very differently – it's almost a kind of grief but we got over it.
"We had two good sessions and we look forward to a tremendous match against the best team in the world.
"If you want a test and challenge to find out what character we have, we'll find it."